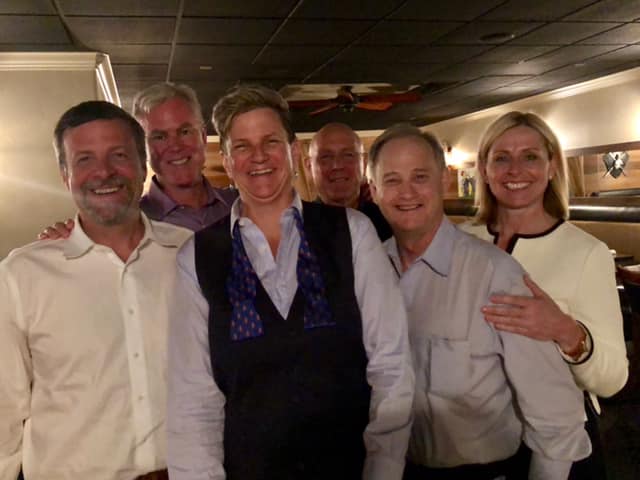 Thankful For What We Have
HAIL PELICUS!
Thankful For What We Have
It's been a long time since Hail Pelicus was last published and quite a lot has happened since then. We have crowned a new World Cup champion. We have had a full and exciting collegiate 7s season and when that was over those of us in America celebrated Thanksgiving before watching the start of the new World Sevens Series in Dubai. (Our Canadian friends, of course, celebrated Thanksgiving before the previous Hail Pelicus was released.) With all of this going on one would rightly assume that there would be plenty to write about and there should have been at least two HPs in that time period. One is correct, but I have procrastinated and dragged my feet for weeks. Why? Because I dreaded having to write this one.
This is the hardest HP I have ever had to write. The Northern California rugby family has been devastated with a series of notable deaths – all of whom were people that I knew and respected, even loved. Yes, I have written eulogies before but never 5 at once. For a while it seemed that every few days, once I got a hold of the fact that a friend had died another one passed on to Play The Game In Heaven. It was overwhelming.
Joe Saccomanno.
Fred Forster.
Rod Chance.
Jim Crenshaw.
Leo Loh.
It is appropriate in the holiday season here that we start by giving thanks for what we have because you will never know when it can be taken away. The suddenness of these deaths and the rapid timing sent a shock through not only me but the entire rugby community and beyond. For that reason, and because so many people have opened up about how these gentlemen affected them and their lives, I will be publishing some of the best eulogies from the community at large.
I just am not up to penning so many stories of this nature – I will limit myself to just one. We all should share this burden to make it lighter. To that end I will start, as I do often do when I have naught to say or can't say it well, by passing the quill to my predecessor, Dr Bruce Carter,for a tribute to all of our fallen friends. His powerful words will be followed by individual stories for each of the fallen five.
This edition of Hail Pelicus is dedicated to celebrating the lives so dearly lost. There is a time for witticisms, puns and bad jokes, sprinkled with some rugby news, but it is not now. Rest assured they will return with the End Of Year edition.
NCRFU Minus FIve
Written by Dr Bruce Carter, Pelicus Scriptoris, Dux Deux.
Like the generations of leaves, the lives of mortal men. Now the wind scatters the old leaves across the earth, now the living timber bursts with the new buds and spring comes round again. And so with men: as one generation comes to life, another dies away.
Homer, Iliad 6: 116
Time is supposed to be nature's way of keeping everything from happening at once. At times this system seems to break down and we, with our time-dwelling sense of being, are cast adrift, the underpinnings of daily life cut loose.
The Reaper has a way of doing that when he cuts a swathe through a community.
The NorCal rugby universe has held many of us in its embracing and rewarding arms for decades – four for me now. The reassuring rhythms of training, pre-season, meaningful games and then crunch time provide the tempo to our lives. The friendlies, the Sevens, the tours and not least the social side of our sport provide a lively counterpoint, the antidote to the daily routines that pay for our habit.
The friends and the acquaintances with whom we share our sport provide for us an extended family, and this family provides belonging, fulfillment, support and encouragement for our daily and especially for our weekend lives.
So it is that we meet people whom we otherwise would not have met, being from different schools, backgrounds, professions, and parts of the world. They become fast friends or 'merely' people we love running into when our paths cross chasing the oddly-bouncing ball, the next bounce of which may find us in Modesto, or Fiji, or a hospitable tavern most anywhere friendship is served.
I recall the heady days of youth, the days of our glory, taking up this sport and becoming part of something greater, and growing. Both of us growing – me and the Game. Developing new skills. Earning new rewards. Joining a lifelong fraternity without having to rush. Having a network of couches to crash on, shoulders to lean on, others to rely on.
Now is the flip side arrived. There are a few less couches, shoulders and others than there were a month ago.
Northern California refereeing has lost Joe Saccomanno, Jim Crenshaw and Rod Chance. The community as a whole has lost Fred Forster and Leo Loh. I can't begin to do justice to them, but they certainly did justice to me.
Joe and I went back to playing days, and then we refereed. Jim I knew as a fellow ref, but that for more than a quarter-century. Rod was one of those Seahawks, the team we all loved to ref way back when, and then became a referee himself.
Fred and Leo were known and liked by everyone, opponents, refs and touchline prowlers of all stripes alike. Unforgettable, they were high-voltage personalities providing lights through the fog.
(Alas, I can only speak in the past tense, not just with these gentlemen but with my rugby life in general, the ministrations of time having robbed me of the ability to get around a pitch and the vicissitudes of life taken me away from God's Rugby Country, the pitches of Northern California.)
Joe Saccomanno was the proverbial nicest guy you could meet, with an even temper (good in a ref) and a forgiving disposition (not necessarily good in a ref). If you ever took a referee course at the Bay Club on the Embarcadero, you can thank Joe for the hospitality his employer showed our community.
Jim was so easy to get to know, it was hard not to. His love of adventure was not sated with rugby, his second home being a river kayak. We shared trips to the East Midlands and Hawaii to referee, and one memorable trip down the American River to the gold discovery site.
I got to know Rod through his mother, in a way. She had taken ill while away from home and was hospitalized where I was on staff. She was not my patient: I was her visitor, a surrogate for her son, who then treated me like a brother. I've since realized he treated a lot of us like brothers.
Rugby brothers, of all genders. Let the term expand to fill the rugby universe.
Fred Forster will be greeted by the spirits of ruggers long gone from NorCal, and was familiar to all right up to the present. He went back to the days when giants walked the land, before the NCRFU or USA Rugby, when rugby in this country was only organized in proportion to how individuals like him made contributions. All he wanted to do was to play and be with his mates. He played more decades than almost anyone reading this has been alive.
Leo Loh seemed to be a permanent fixture through the decades with any rugby team affiliating itself with Hayward. His love of the game extended to serving as trainer, ad hoc assistant anything, water-bearer, touch judge and general greeter, server of good will to all who imbibed in our code.
To lose such treasures of rugby experience, so many years of rugby dedication, and so many thousands of happy hours as we spent with these gentlemen, is to suffer an existential blow, especially to those of us whose days ahead are greatly outnumbered by those behind.
But that is the way of the world. The bigger world. Rugby is the greater world but it is, unfortunately, the way of the rugby world as well.
Another thing these worthies had in common that we now celebrate was their optimism, their belief in the goodness of those they met, their joie de vivre. The spirit of rugby animated their every interaction. They were hard-working, fair-playing, and fair-dealing. They took care of their little corners of the rugby universe, maintaining them in good stead for those next in line.
Those next in line are they that have grown up in the game through the years. This rugby thing is really a generational relay: we pass the baton. All of our departed friends did that. Good ruggers recruit their own replacements, the next generation of leaves who will enjoy their own seasons in the sun. Let a thousand leafy trees flourish.
I am a praying man, a traditionally-religious man. I take solace in the cycle of life, in the inevitable fact that a birth leads to a death, then on from there. I once, as an intern, delivered a baby and failed at CPR on an elderly person within the same hour. To do that is to collapse the telescope of human life into compact size and put it into one's pocket. It reminds us of our place and our purpose, which is to make the most of our time on this mortal coil. If the love you take is equal to the love you make, make the most you can.
Our five departed friends did so.
Jim Crenshaw, whom I knew best of the class of 2019, did not share all of my beliefs. Jim was a here and now guy.
I wish they were all still here, now.
Leo Loh
Written by Age Ferris, Head Coach and Directory of Rugby at Life West.
Ah man, today's news has been rough. I'm gonna miss you Leo Loh. You were one of the best things about our program. Your love and energy for the team was evident. Thank you for everything you did – from filling up the water bottles, pumping up the balls, to picking up cones and tackle bags after training – there was nothing you would not do to help out and to be a part of the team. You were always team first.
There are so many funny moments we shared – like the time you tried to learn the haka. That was hilarious. Or when you got in trouble from Francis for being at rugby (which was pretty much every week). I am gonna miss you coming into my office before every training session just so we could talk about what you thought we needed to work on. I am sure you probably realized it but I often took into account what you had to say and implemented it into the training plan.
I am gonna miss your infectious smile and your none-to-subtle coaching points to the team – you had a way of putting it across that went over most players heads but I knew what you were talking about. I am even gonna miss you running up and down the sideline yelling at the top of your lungs at the opposition, at our team and at the referee… even when I asked you not to because I was worried you were going to hurt yourself but you were a tough old rooster and you never did.
I loved the story about how you were introduced to the game of rugby and cricket back in Hong Kong when you were a boy. We shared similar introductions into both sports.
And in cricket parlay, you've had a bloody decent innings – you certainly lived a life worth living, you did so many things and touched so many peoples lives. One thing you loved dearly was rugby and I am fortunate to have been able to share the love of the game with you.
Now you are gonna have to chat to the big fella upstairs about his thoughts on the game – you can argue with him about some of the crazy rugby theories you have … he might be more receptive lol.
Thank you my mate. We've had fun. I will miss you. Rest in Peace Leo Loh
Joe Saccomanno, Pelicus SSaaccoommaannoous
Written by James Hinkin, Pelicus Pedem Referre
A few weeks back at the Pacific Western 7s up at Stanford University I ran into an old friend out to watch his son play rugby. As has been his custom recently – I have heard due to complications from diabetes but don't know for sure – Joe Saccomanno was sitting comfortably in a wheelchair. He exchanged greetings and made small talk and his ever present smile was there for all to see. He was at a rugby match! Hooray! He was watching his son play 7s in a national qualifier! Woo hoo!
He was in his element, his happy place.
When his son was playing he stood up out of his chair to get a better view and we made jokes about the healing power of rugby, with me doing a bad impression of a televangelist faith healer ("The power of Rugby compels you! Arise! I cast the demons out and you are cured!") which we both thought was hilarious. There may be a kernel of truth there, though, as whenever I saw him at a rugby match or function, he always seemed happy and care free.
Joe was a fixture of refereeing before I took up the whistle and was one of those refs you always wanted as a player. His service to the game went beyond just playing and blowing a whistle, but donating space for referee training and helping out within the society in other way as well. It is no coincidence that the love of the game was passed on and I last saw him cheering his son on. Much more could be said and by those more qualified than I, so I will stop now and remember that last happy moment with Joe. And treasure it.
My heart and best wishes go to his wife of 39 years, Ann, and his children Christie, Paul and Matt. Your father and husband was one of the best and will be dearly missed, but I don't think you need me to tell you that. Rest in peace, my friend.
Rod Chance
Written by Ray Schwartz, Pelicus Vanillicus Gorillicus, Former Director of the KOT.
I knew Rod as a dear friend, and wonderful partner for Karen. They both helped me greatly as I remodeled the wonderful home Ann and I now live in.
Rod was a great father of Max and Gillian, two fine young adults. A proud craftsman and inventor with a massive shop in his garage. A creator of home theaters… he designed and installed my killer big screen!
He was a successful professional … a commercial hardware specialist.
But Rod was also a very good friend out at the pitch; on the rugby field, and in the rugby boardroom.
Rod had been a top wrestler as a young man, and so transitioned easily into being an undersized prop while play rugby, first at San Jose St, and then with the mighty San Jose Seahawks. He and I butted heads many, many times back in the 1980s, and early '90s, at the Polo Fields especially, and would always share a smile at those memories.
Years passed … our lives went on, and in separate ways, but in the early 2000s, as I became a coach and a referee, Rod was there as a very good, warm, loving and fun friend.
He too became a ref and a coach, as well an administrator and educator. When I needed a ref for a high school match, he was there. When I helped run the referee education and ref coaching at the Kick Off Tournament (KOT), he was always to be counted on.
And soon he was coaching Max, and then Gillian, helping out at Oak Ridge High (El Dorado Hills), where Max helped the Trojans win Rugby NorCal his senior year! He then helped Oak Ridge transition into becoming the mighty Mother Lode Rugby Club (where Gillian became a star player!). And I was happily returning the favor, reffing at his request, whenever I could.
It never hurt that he and I enjoyed gourmet food and good wine and beer! The post-match was awesome. First and foremost, Rod was a very good friend.
Never just a rugby widow, Karen stepped up big. Together they helped Gillian develop a powerhouse girls team at Mother Lode, and even start a new rugby club (remotely!). At her chosen university, Cal State Northridge, Gillian took the Matadors to the Nationals 3 years in a row! Today Karen is helping Jason Devine run the show at Rugby NorCal (youth & high school administration), And runs the NorCal Girl's KOT.
Through the KOT, Rod became a close friend of our lead Referee Educator David Williamson (https://www.rugbynorcal.org/david-williamson-scholarship/), and made certain Mother Lode would host many visiting Canadian ruggers. He'd park his RV out at the grounds to help provide overnight security, a comfortable shelter from rough weather, a frosty beer for those in need…
Though he had some physical issues slowing him down the last several years, Rod never stopped going. A lot of pain from a bad back, bad ankle, hip… wrestling injuries he would say, not rugby! But he loved being active and so would work himself to exhaustion day after day.
Rod fell about a week ago. He apparently blacked out, and as a result of the fall broke a rib or two… a couple of days later when he was having trouble breathing, Karen took him to the hospital, where they drained 3L of fluid from his lungs. They discovered he had a heart arrhythmia, and was scheduled to come in today to have a procedure done to help restore the normal heartbeat. Karen reports he was running around again yesterday, pushing a cart through Costco and whatnot… he passed away peacefully in his sleep.
And may he rest in peace.
Jim Crenshaw, Pelicus Antiquum Barbarus
Written by Neil MacDonald, Pelicus Caledonius, current NCRFU President
Jim Crenshaw, long-time referee, society member and former treasurer, passed away on Thursday night. While it is some measure of solace to learn that Jim passed peacefully, in his sleep, after enjoying Thanksgiving dinner with his family, I'm heartbroken that he is gone, too soon.
Like many, many, referees, I met Jim when he invested time in coaching me. In my case, it was on a freezing night in Dixon a good few years back; a night so cold that despite the considerable exertions of chasing two very good high school sides around the pitch I could barely stop shivering. The conditions were not an issue for Jim, such was his commitment to developing referees. He stuck it out cheerfully on the sideline the whole match without a hint of discomfort or complaint, and stayed after the match to give me, as he gave so many others, insightful, constructive and supportive feedback. He must have been frozen to the bone, but I still remember that smile of his that night – and the chattering of my teeth.
In recent weeks, Jim was still at it, in rude health, both refereeing and coaching new referees at multiple events, including at the inaugural season of the Rugby NorCal Fall High School Girls 7s league. Fitting that he was in at the beginning of yet another chapter of our sport in these parts.
Rugby in NorCal is much the poorer for Jim's passing, and he will be dearly missed.
Fred Forster
Written by Matt Eshoo, California Bald Eagles
A great light in the rugby world has just gone out. Fred Forster has passed away. Fred played rugby into his 80's with as much passion as when he was 10. He was my friend and teammate's father and at every social we found ourselves chatting one up. I was fortunate to have the opportunity to see Fred play with pace and also to play with him on the pitch. I passed him this ball in the picture that went viral in rugby circles.
(EDITOR'S NOTE: The iconic picture referred to by Mr Eshoo is the one chosen to represent Fred at the end of this newsletter.)
Tonight with a gutted heart, I toast to a great rugger, father, teammate and story teller. Oh could he tell a story. It was a cold and rainy day in Vancouver and the rugby social was flat. I saw Fred Forster and knew it was time for him to share his magic and bring this crowd to life. Holding him close, I helped the great one onto a chair above the crowd and then this happened:
Cheers Fred! This one is for you!
Memorial Information
Joe Saccomanno's service was a couple of weeks ago and I do not have any information for Leo Loh or
Jim Crenshaw. Please see below for Rod Chance and "Fast" Fred Forster.
Rod Chance Celebration of Life will be held at Dec 21st at 1pm
at the SFGG Rugby House;
725 California Ave, San Francisco, CA 94130
Casual or Rugby Attire requested
Should you wish to donate to the GoFundMe to help pay for the memorial please go to https://www.gofundme.com/f/yhrsz-rod-chance-memorial?utm_source=customer&utm_medium=copy_link&utm_campaign=p_cf+share-flow-1
Funeral mass for Fred Forster will be held on Saturday, December 14 at 1030 am at St Bartholomew's Church in San Mateo. A party in true Fred style will be held at the house afterwards at
390 Eucalyptus Ave.
Hillsborough, CA
2019 USA Rugby Game Management Guidelines
Looking for guidance on how to manage a game? Well, USA Rugby has your back. You can find the 2019 USA Rugby GMGs here: https://drive.google.com/open?id=1XXcRfsVtLLqUawEHUI47ei0dt_65fDM.
If you do not have access to the google drive linked above you can also view them as well as other pertinent documents here: http://www.usarugby.org/referee-resources/
Disciplinary Action Reporting – Process For Reporting Incidents
The various competitions all have their own disciplinary chairs and this will make it difficult to centralize the communication and data. To help we have developed a form that will centralize the process, regardless of the competition. The link to the discipline form is https://docs.google.com/forms/d/e/1FAIpQLSc42vbdqnFVH0u1BGTLhjOivDO2hNsmV4NXvvnC4FyAka7sKQ/viewform?vc=0&c=0&w=1
Copy the link and have it available on your smartphone. If you have an iPhone add the link to your home screen.
When needed fill it out and click submit. The discipline chair of the competition you refereed will receive a notification about the incident.
He/she may contact you latter for more details.
If you have any questions as to how to use the app please refer to the following video: https://www.youtube.com/watch?v=_Uz0_gTaOnY
On To The Game Reports!
We have a lot to catch up on, reports from local competitions (including one from our Scriptoris award holder), some reports sent in from around the country and, of course, our international representative as well. Keep them coming!
Date: 08/31/2019
Baltimore-Chesapeake D3 20 Mount St Mary's B's 7
Referee: Stephen Valerio
Location: Mount St Mary's University – Emmittsburg, MD
A pre-season friendly between Baltimore-Chesapeake's D3 side versus Mount St Mary's B-side. The Mount featured a lot of freshman in the side and it showed. Poor tackling led to them being short in numbers in the first half which Baltimore-Chesapeake took advantage of to push across 3 tries. Baltimore-Chesapeake stayed to their system and took apart the Mount's defense.
With full numbers restored, the Mount struck quickly in the second half for a converted try, but then Baltimore-Chesapeake took the air out of the game. They spent most the of the remainder of the game in the Mount's half of the field and while only scoring once themselves, they made sure that the Mount never threatened to score the rest of the match.
Date: 10/05/2019
Rowan University 29 Towson University 29
Referee: Stephen Valerio
Location: Burdick Field, Towson University, Towson, MD
This past season Towson moved out of the Chesapeake Conference to the MARC Conference which is predominately Pennsylvania schools. Rowan University is in southern NJ and traveled to Burdick Field, an artificial turn field that has the typical Crayola set of colored lines. At least one set, however, are proper rugby lines (black, but we will take it).
The match was a fantastic back-and-forth affair with Towson striking early for a couple of tries, but Rowan came back with 3 tries of their own to take a precarious 15-14 lead into the half. The same, rapid, and up and down style in the second half with the match ending with Towson frustratingly close, but unable to punch it across a final score.
Date: 10/12/2019
Pacific 41 – Pacific B 53
Referee: Giles Wilson
This was the UOP alumni game and true to all alumni games the alumni drifted in with some arriving after the scheduled kick off.
UOP are young and took a while to gel and get used to 15s, the alumni took advantage and worked out to a 41-0 advantage at half time. UOP started to play with more cohesion in the second half and scored 41 points of their own, winning the half 41 – 12; not enough to take the honours but a good recovery.
Date: 10/12/2019
Berkeley All Blues B 0 – Cal Women 64
Referee: Jessica Turner
I was very excited to do this game as it was my first one back after my injury last year! I had the biggest and cheesiest of smiles as I officiated the entire match 🙂 The game was very casual, it was mostly a scrimmage with the point of getting some additional playing time in for both sides and getting some new players broken in from the Cal side. We played 20 minute quarters with a break between each for tactical and educational purposes, along with rolling subs. We also did live scrums for the first quarter or so, and then went to a hit and pressure with no drive from either side–a modified "uncontested" scrum so the front row could feel their way around the pressure. Overall, it was a great series of play from both sides! Although the ABs got the better of Cal regarding the score board, that did not reflect how Cal actually played the game. Both teams had great strings of continuity, and very good discipline overall–no dangerous play, no mean people, just positive rugby. The main difference was the ABs B/motley side was able to capitalize on mistakes from Cal that allowed them to finish off and score. The try of the game I actually (and shamefully in hindsight) awarded from about 20m+ away. I gave the ABs a penalty advantage just outside the 22m going in slightly to the left of the sticks, and the flyhalf kicked a beautiful cross kick to the right corner that I was convinced was headed out into touch, so I stayed put thinking I would be bringing it back for the penalty. I had been rationing my fitness and speed during the match as I had no idea what to expect because it's been so long. Anyways, the ball gets the right bounce and lands just inside the try zone and the winger ran in and dotted it down! I did not see a flag so it was an obvious try, but I still made sure when I got over there that I had not messed that up. Lesson learned, if it looks close run over. But, everyone got it right, it was a stellar play, and I was happy to have been a witness from the center. To wrap up, the Cal women are looking good early in the preseason! They have good team flow and attacking style, good gauge of defense, and set piece is solid overall. I think they have something wonderful to keep building on going forward! For the ABs and motley side, I would say improved discipline around the breakdown if I am to be nitpicky and hold them to a WPL standard. Otherwise, very good footy from them as well.
Date: 10/19/2019
CSU Monterey Bay Women 20 – Fresno State Women 84
Referee: Jessica Turner
I had a beautiful drive down to Monterey Bay for this match! I was lucky enough to get some ocean recovery time and relaxing in before I left 🙂 On to to the game…CSUMB and Fresno wanted to play 5 quarters of 20 mins so they could rotate players and get everyone some experience. Overall the game went well! Relatively good discipline from both sides coupled with some hard running and playing! Even though the game was well contested, Fresno was able to get around the outside to score many of these tries. There were several minutes of just intense play, where you could feel the thickness of the fight between these teams! Just like the last match, it was a day filled with learning, mixed combinations, and lots of new players. The Fresno side looked a bit more organized throughout phase play, and had more intent supporting their teammates compared to the CSUMB side. In general, I think it was a great experience for everyone to get some footy in early in the pre-season and work things out. I think these two teams will be exciting to watch going forward! Also thank you to my 2 ARs who showed up last minute on their own volition to help me out. Much appreciated 🙂
Date: 10/26/2019
UC Davis 14 – NorCal TBA 40
Referee: Sam Reagle
This was a pre-season college tournament in Davis. The games were comprised of two 20-minute halves. 8 tries in 40 minutes! Both teams played well with Fresno State making fewer mistakes.
Date: 10/26/2019
Frederick 48 Washington Renegade 17
Referee: Stephen Valerio
Location: Triebel Field, Frederick, MD
A D3 Men's match that was mercifully close to home as I had just gotten off a trans-Atlantic flight less than 24 hours before. Frederick had started the season with some losses, but had picked up a win and was trying to turn their season around while the Renegades had had an up and down season to this point.
However the day belonged to Frederick. Frederick took advantage of an early yellow card (nothing like picking one up 90 seconds in) and struck hard at the Renegades. They picked up several tries before the 10 minutes were up. The Renegades were able to stabilize the situation and even picked up a couple of tries, including an intercept and pulled themselves within 5. Frederick, refocused their efforts with strong commitment to the breakdown. They would suck in Renegade players and then strike in the backs, with a simple, but very effective playbook. they went into the half up 29-12. The second half slowed as fitness faltered and chatting picked up, but the Renegades never seriously threatened for the rest of the match.
Date: 11/02/2019
UC Davis 28 – McGeorge 36
Referee: Chris Tucker
Well this is my first report as the Scriptoris Laureate, a title I received by, well, being the only person who had not yet received it, who could also work out how to submit the reports using the wonderful WTR system…
(EDITOR'S NOTE: Not ENTIRELY true. You did put together some fine combinations of words last season.)
And it's preseason, warm-up rugby which means that we pretty much all know how it played out. Teams cycled through players, weird things happened that you wouldn't normally see with teams that have practiced more than once, but there were plenty of smiles and laughs from being back out on a pitch playing something that looked at least a little bit like rugby.
Hat tip to the McGeorge #2 for the best laugh of the day. Somewhere between 'crouch' and 'bind', he decided to lose his breakfast, sending both front rows and your correspondent into gales of laughter. Whistle tone in this instance might not have been the best… Upon recovery of all concerned, we moved the scrum over a bit and play continued.
Thanks to all for a fun afternoon!
Date: 11/02/2019 – 11/03/2019
Referee: Jeff Richmond
Having departed California at the end of September, I have been fortunate to quickly engage with the tail-end of the 15's season in Wisconsin. Thanks to Mike Malone for helping me make contact with the Referee Society here.
I recently had the opportunity to support the NSCRO playoffs in Wisconsin. The original format was four teams (University of Wisconsin – Stevens Point, University of Wisconsin – Eau Claire, Milwaukee School of Engineering, and University of Chicago) in a classic bracket arrangement played over a Saturday and Sunday. That changed to a 3-team round robin when Chicago dropped out. Three referees were assigned to cover center ref and AR duties, myself, Craig Heiptes-Wilson, and John Blakeman, who is also a World Rugby Educator.
Craig drew the first match on Saturday, Stevens Point v MSOE. It was mid-30's at kick-off, blustery, with snow showers. Did I say I was glad to be back in Wisconsin?! Stevens Point was the favored team coming in to the playoffs and showed why. With good support at each breakdown and quick ball, they kept MSOE on their heels for most of the first half. MSOE was able to exploit a weaker Stevens Point defense on the edge and score, but at half it was 17-5, Stevens Point.
A few minutes in to the second half, play was halted for a serious injury (broken leg) to a MSOE player. Stevens Point had not provided a trainer for the match but EMT personnel arrived within minutes from the University Hospital, 6 blocks from the pitch. MSOE took issue with the lack of a trainer, quitting the match in protest and withdrawing from the playoffs. This caused quite a bit of confusion since they had begun play with that knowledge and threw the planned playoff schedule out the window. Eau Claire was already in attendance and warming up for an expected match with MSOE. It was agreed that Stevens Point and Eau Claire would play the next day for the "final."
I was on point for the Sunday match. The weather had improved slightly, still mid-30's but not so windy and snow-free. While Eau Claire was game, Stevens Point showed the same prowess as the day before in controlling possession and left Eau Claire little to work with. Multiple phases allowed Point to work methodically up the field, finding small gaps here and there to exploit. Eau Claire threatened at one point and was within 5 meters of the Point goal when an errant ball was picked up by the Point wing who returned it the length of the field for a try. Stevens Point led at the half, 17-0. The dagger came at the second half kick off by Point. Point's wing again made an impact by getting under the high looping kick, knocking it forward in the air, but recovering it and running it in for his second try. The Eau Claire defense was running out of gas in the second half. The tackling got sloppy with a few head and neck contact situations. Nothing dangerous, but a yellow card was issued for repeat infringement. With the game pretty much decided with 15 minutes left, both teams substituted heavily. Final Stevens Point 32, Eau Claire 0.


Date: 11/09/2019
Chico State 13 – UCSB 20
Referee: Phil Akroyd
Pre-season friendly played in excellent conditions at Chico State. UCSB traveled with only a few subs but brought more than enough skills and work rate to dismiss the home team. Not the sharpest performance from either team, with lots of errors and frustration from both sides. In addition, both sides seemed very reluctant to protect the ruck, meaning there was very little structure after the tackle, and lot of opportunities to steal the ball. Chico look like they are missing some ball carriers up front to get over the gain line.
A decent start to the season but both teams will be looking to improve as they go forward.
Date: 11/12/2019
Harrow School II 0- Hampton School II 12
Referee: Preston Gordon
Location: Harrow-on-the-Hill, Northwest London
Competition: Middlesex County Cup

The rain kept everything wet while warming up, but had largely passed by the 1430 kickoff time. The temperature, however, dropped even farther and by the time this cup semi-final game started it was in the low 40s and got colder from there. It may be time to declare and end to autumn here. The school's main pitch, where this game was played, was in outstanding shape (as would be expected). I had been to Harrow for fitness testing once in the preseason, and from afar it looked like it was artificial turf. I should have known better – the grass was in perfect shape.

Both sides were enthusiastic and fast, but due to a combination of over-eagerness and slippery conditions, neither could put the finishing touches on some great progressions of play to score. One of Harrow's flankers made a clumsy tackle that was too high and went to the sin bin, but this didn't seem to have much effect. At halftime, it was still 0-0 and I ran back to my changing room to get out of the very cold wind.

Ten minutes into the second half, Hampton scored an unconverted forwards' try. In the 27th minute of the half, one of their wingers somehow avoided several sure tackles to get around the outside and score near the posts. The conversion was added, and things were looking ominous for Harrow who had eight minutes left to work some magic. They never gave up, and mounted a series of good attacks in the Hampton 22, but ultimately ran out of time.
Hampton went through to the final of this cup competition. I went to my hot shower to unfreeze my hands. I'm sure Harrow will do well in the rest of their league season.
Date: 11/16/2019
Chico Holiday Classic
Referee: David Hosley
It was a beautiful drive at dawn through the Sacramento Valley with the flooded rice fields hosting migrating water fowl in abundance. We had a good crew of referees for the Chico Holiday Classic with two handfuls of teams working new players in as the college and senior side seasons beckon.
Andy Farhangdoost, Matt Mulholland, Paul Hughes, Giles Wison and Jim Crenshaw joined me in reffing, ARing and aching, both formal and informal. Mitch Jagoe put on a fun tournament in the north state and the weather was perfect.
Date: 11/16/2019
UC Davis 17 – Chico State 27
Referee: Steven Fenaroli
Chico State travelled to Davis for an early season matchup. The wildcats came out firing and put 12 points on UCD before halftime. UCD responded with a try early in the second half and were down 5. Chico St didn't stop and would put on 15 more points. It was in reach for a few minutes while UCD was trying to close the difference. In the end, they were not able to catch up.
Date: 11/16/2019
Chico State Women 58 – Oregon State University Women 5
Referee: Giles Wilson
Chico State Women had their first preseason game against an Oregon State team that has already played a couple of league games. For the first few minutes, this looked as though it may make a difference with OSU scoring an early try with good running lines and putting their big center into space. This actually just served to wake up Chico who have hard, abrasive runners across the field and an organized, physical defense.
OSU kept to their tasks, offensively and defensively but were overpowered by double tackles or hard runners on good angles. Chico improved further in the last quarter when they started to try to manage their discipline issues.
Chico scored five tries in each half with 3 conversions in the first half and only one in the second.
Date: 11/16/2019
Upminster 29 – Kings Cross Steelers 15
Referee: Preston Gordon
Location: Upminster Hall Playing Fields, East London
Competition: London 3 Essex
I took the train out to Upminster, followed by a pleasant 15-minute walk to the clubhouse for this fixture in the seventh round of the league. The temperature was in the lower half of the 40s and while the mediocre footing on the pitch caused some problems for the front rows, it wasn't too bad, and it didn't rain either. Upminster were undefeated and #1 in the table, while KXS were 4-3 and #5, so I expected a good contest and I wasn't disappointed.
KXS scored the first points of the match in the 12th minute by kicking a penalty goal. Their lead was lost only one minute later, with an Upminster try around the outside which was converted. There were plenty of scrums as the match settled into a rhythm in the first 20 minutes, but no further points until Upminster scored another try at 35′ (unconverted) to take a 12-3 lead into halftime.
Upminster kicked off to start the second half and almost immediately won a counterruck on the KXS 22m line. They moved the ball through their backline again and finished that off with their third try of the day, and although they missed this conversion too, their 17-3 lead was looking relatively safe. KXS scored next, with their first try somewhat against the run of play and cutting the margin to 17-8, but also missed the conversion. Upminster got their fourth try for the bonus point at 62′, and this missed conversion prompted their coach to switch kickers. A couple of minutes later, at 22-8, I started to move away from a ruck towards the ball, but had this sixth-sense moment where I felt compelled to take one more look back at the players on the ground. I'm not sure I'll ever know why I had that hunch, but I saw two players exchanging blows for no obvious reason. After stopping play and separating the combatants, I found that the KXS #8 was involved in this incident, which was now the third time I had had to speak to him regarding foul play during the game. He went off to the sin bin, as did the Upminster #3 – yellow carded while lying on the ground with the physio's ice bag on his head – for his retaliatory punch I caught. This incident was out of character for the match as a whole, but perhaps not so for the KXS #8 who had been provocative to his opponents and a management challenge to me for the entire match.
The two teams exchanged tries once more, with Upminster scoring again at 68′ (converting it this time) and KXS going through the unorganized Upminster defense with a quick tap from 5m out in the 72nd minute. This gave KXS the opportunity to get a defensive bonus point with another converted try, and they spent the rest of the match coming close to doing that before ultimately turning over possession to Upminster, who kicked the ball out to end the match and maintain their undefeated record.
Date: 12/07/2019
Clevedon 38- Coney Hill 7
Referee: Preston Gordon
Location: The Vale, Clevedon, Somerset
Competition: Tribute Western Counties North
I had the opportunity to go on exchange to the southwest region of English rugby again, this time to the Bristol referee society for my second level 7 league match. Clevedon and Coney Hill (from Gloucester) were both propping up the rest of the league table after 11 rounds, with Clevedon on 8 points from a 1-10 record, while Coney Hill were on -12 points having not won a single game and also carrying a -15 point penalty. So the scene was set properly, with #13 hosting #14 and the loser of the match likely to remain in the relegation danger zone.
Speaking of setting the scene: given the date, I brought a 4×8″ American flag with me and stuck it in the ground near the halfway line as a memorial to the events of 78 years previously. I don't think anyone else noticed it, but my bandmaster in (military) high school survived the Pearl Harbor attacks as a US Navy sailor, and he used to tell us about it every year. That was the one day none of us would screw around in our practice session.
On to the game, which was played in a very nice setting near the Bristol Channel. Luckily it wasn't raining, but the pitch had soaked up a lot of water over the previous few days and was very wet and boggy. Running around on it reminded me of trying to run on sand, with much of the effort wasted – it was a great calf workout. Clevedon were fired up and scored first, with an unconverted try at 7′ followed by another one at 37′. Despite the heavy going, the match was pretty fast and the players were looking for the gaps as well as the hard hits. Halftime ended at 10-0 to the home team.
We switched sides to kick off the second half, with all the players sporting a full layer or at least a partial coating of mud. Ten minutes into this half, Coney Hill had a loud disagreement with the Clevedon touch judge's decision to raise the flag. A couple of the players actually fronted up to him before I separated them, after which the Coney Hill hooker called him a fat c*nt (his ribs weren't sticking out, but he was where he needed to be and more importantly, he was acting as a match official and my assistant). This was the first yellow card of the match, and one of the offender's teammates was in such a degree of disbelief that I would sin bin someone for TJ abuse that I had to ask if he wanted to join the hooker in the sin bin. Clevedon went on to score two more converted tries while that player was cooling his heels, to pull out in front 24-0. Coney Hill's missing player returned, and six minutes later they got on the board with a converted try. Five minutes after that, at 71′, the Clevedon #8 took out an opponent with a late hit and saw yellow as well. Coney Hill had a couple of chances, including a great full-field break by their #9 that ended in a knock-on 10m from the Clevedon goal line and had everyone huffing & puffing, but they couldn't score any further points. From my point of view, their next notable action was about five minutes later, when I blew the whistle for a clear and obvious knock-on by one of their wingers trying to catch a pass to put him through for a try. The amount of foul language he used while dissenting almost had me pulling out the red card, but his captain nearly strangled him (verbally) before he crossed that line. He spent the last ~4 minutes sulking on the touchline and watching Clevedon score two more converted tries to pad the scoreline in a way that perhaps flattered them.
Despite the few moments of madness, this game was generally very well-behaved, and overall, it was enjoyable to ref. I enjoyed the trip to a new part of England, courtesy of LSRFUR and another smooth trip on Great Western Railway from London to Yatton and back. The Bristol RRS assessor and I had a good chat and reviewed a couple of minor points from the game, and the clubhouse was decked out with two Christmas trees, plenty of Christmas lights, some of the best Doom Bar I've had on draft in England, and European club rugby on the big screen. I was pretty surprised when the home team MC started talking about me after the man of the match/dick of the day pints – first he was hamming it up telling everyone I had been flown in from California just for this game, and then he presented me with one of their club ties (naturally, I gave him my London one in trade). Good luck to both teams for the second half of the season!
Date: 12/08/2019
Thurrock T-Birds 17- Trojans Ladies 12
Referee: Preston Gordon
Location: Oakfield, Grays, Essex
Competition: Women's Championship South 1
I headed out to Essex on the Sunday after the trip to Somerset on Saturday, to find that the T-Birds were hosting their match against Trojans (from Hampshire) as a charity benefit for Little Havens, a children's hospice. This was my third time at Thurrock in five weeks, but the crowd was a little bigger this Sunday. The earlier youth match would have helped that, but I suspect a few people stuck around to see this #3 vs #6 contest, and wouldn't have been disappointed.
There's no need to rewrite this media report, but I'll add a few comments below it: https://thurrock.nub.news/n/t-birds-battle-through-for-win-on-memorable-charity-day-that-boosted-hospice
At halftime it was 10-5 to the hosts, and a very close contest. Trojans' scrum was better, but Thurrock's backs countered that advantage. Despite Trojans being down a player due to a 38′ yellow for not retiring 10m at a penalty near their own goal line, they stayed in it until the end and ultimately knocked on while attacking out of their own half after time had expired to end the match. The two second-half microbursts that shattered the day's forecast for no rain (or freezing wind) didn't have a noticeable effect on the outcome.
After listening to the gentleman from Little Havens (https://www.havenshospices.org.uk/little-havens/ ) speak at the post-match function, I decided that I couldn't accept any expense reimbursement for this game, and passed that cash from the club to the hospice's donation bucket. The T-Birds raised £1500+ for the cause.
This was almost certainly my last game of 2019. With 42 LSRFUR games reffed in 2019, 4 more as an AR, and 1 at #4, along with 11 assessments and 5 exchange appointments, I'm feeling pretty good about this year in rugby. The one NCRRS game I was able to ref in February was the cherry on top. Here's to a great 2020 for everyone as well!
This Week's Photos
Leo Loh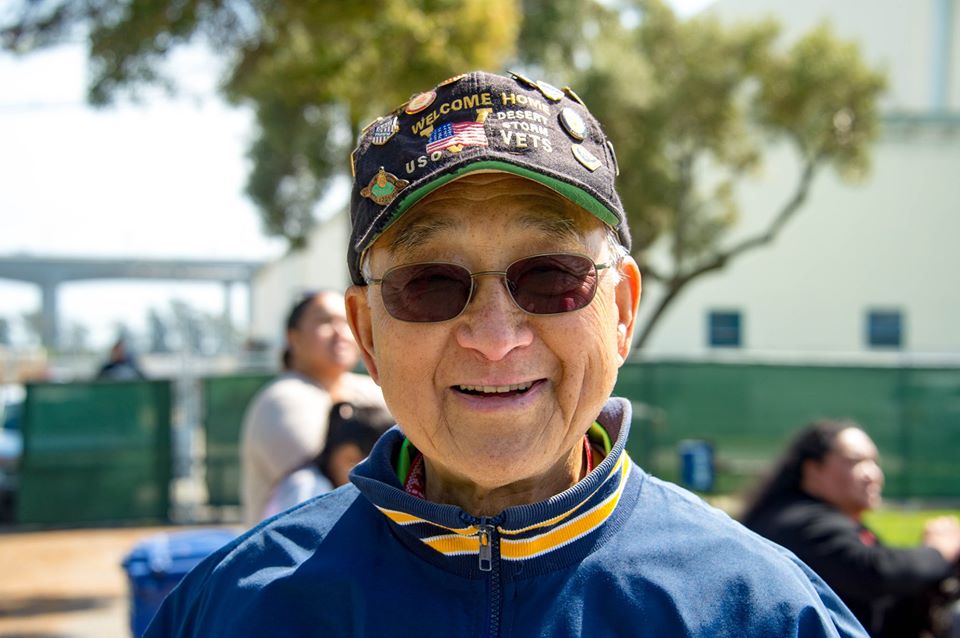 Jim Crenshaw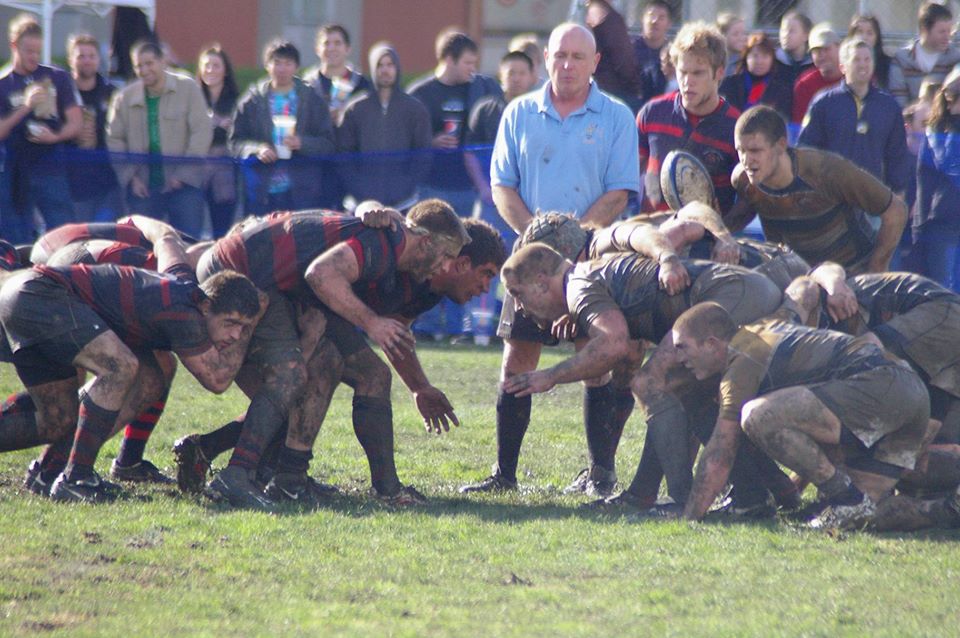 Fred Forster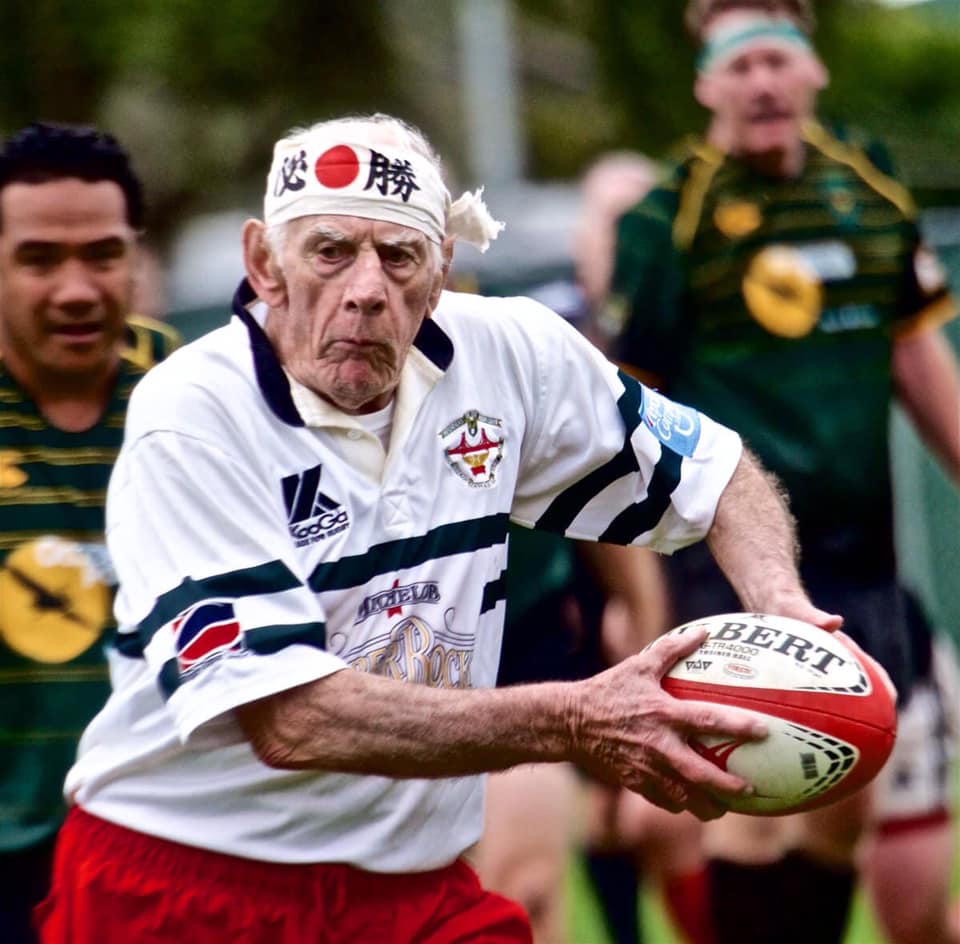 Rod Chance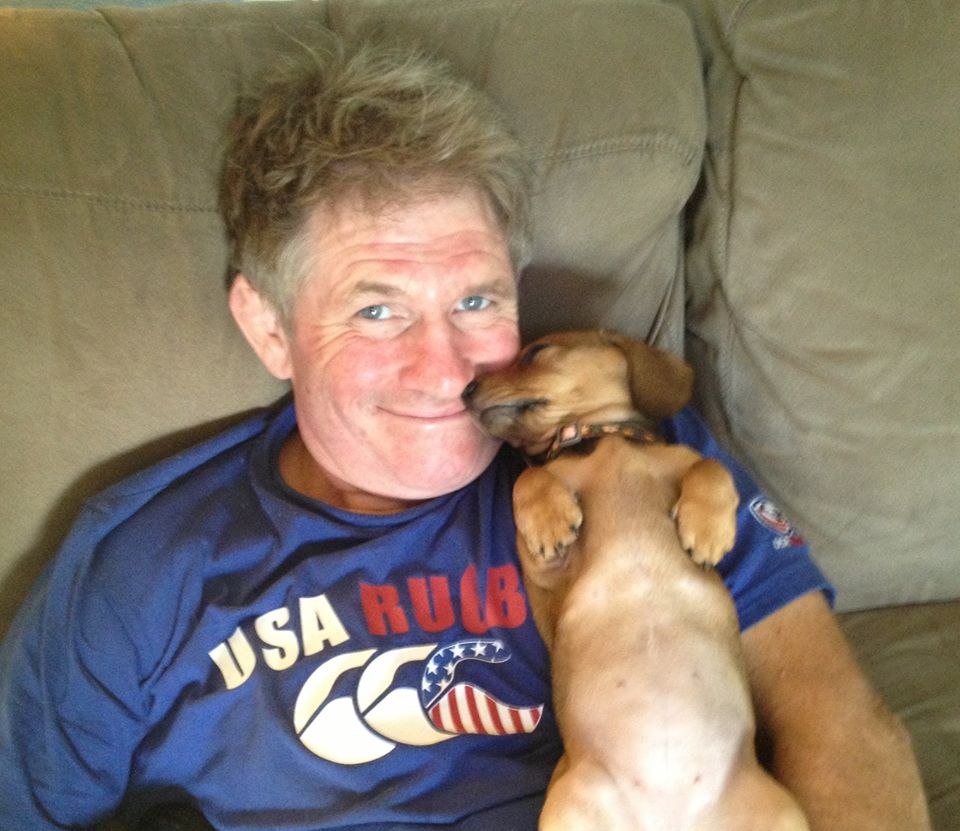 Joe Saccomanno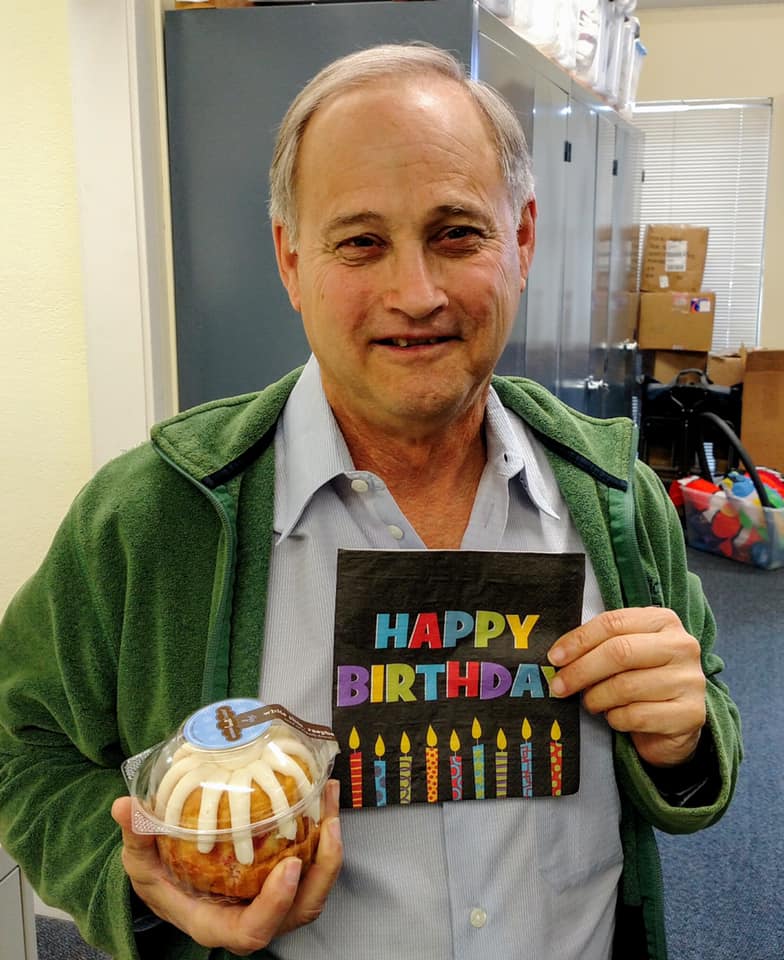 Hail, Pelicus!
For the Senate
Pelicus Pedem Referre