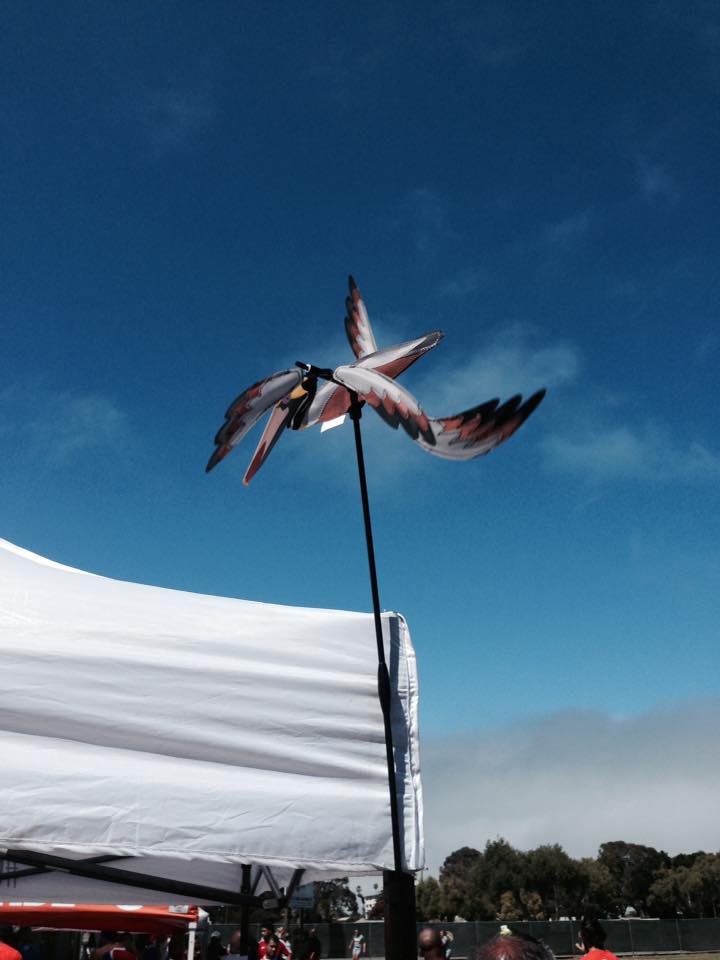 A Latesummer's Evening Olympic Dream
HAIL PELICUS!
A Latesummer's Evening Olympic Dream
There is a lot of rugby related fun going on these days so Hail Pelicus has come out with another summertime issue.   We do, after all, have much to discuss.   The competitive portion of the Northern California 7s season is over and, finally, thankfully, we are on the eve of the 2016 Rio Olympic Games and the long awaited return of rugby to the Olympic stage.
Not to mention the sweet vacation I had in San Diego, so I won't mention it.
Overheard At The ACR1 7s On Treasure Island
"Seattle Saracens look solid.   They are coached by some Fijian guy."
ARC1 7s Championships
The Northern California 7s Series ended at Treasure Island last week with Seattle Saracens and Olympic Club advancing to the USA Nationals.   EPA looked dangerous early as did unknown (at least to me) Ronin from Seattle but both sides lost steam as the day wore on and early upsets were not translated into late wins.   Life West came in as the Nor Cal #1 seed and played their usual structured game but, unusually for them, committed far too many unforced errors on the weekend.   Seattle Saracens took them apart and looked like they were on a different level but the real shocker came when the Olympic Club beat them in the pool round.  That was the only time O Club beat them at all this year and it sealed their fate.
The Saracens looked to be the class of the tournament all day, taking teams apart with clinical 7s… until they met one Mr Colin Hawley.   Always a strong performer, Colin took his game to another level for this game.   The O Club game plan seemed to be to swing the ball back and forth from sideline until Colin broke some tackles and created a gap.  Simple, but it worked.   Defensively they organized and tackled like demons and came away with a tight 14-12 victory.    The team that showed up for that game needs to show up to Nationals if they are to have any hope, but if it does they can beat anyone.    The final seeding match was a bit anticlimactic as the O Club threw their sub bench at the Saracens.  The O Club played well but the lack of imagination, creativity and inability to take a chance shows how much they rely on their talisman.
The women also crowned the Saracens as the top 7s program in the region as their women were dominant all day.   In fact, the Pacific Northwest took the top 2 seeds with Oregon Sports Union taking 2nd, leaving the All Blues and Life West to fight it out for the remaining seed.   With another surprise result, the All Blues beat heavy favorite Life West to book their place.  This meant that Life West, after dominating the 7s Series all summer, were shut out of nationals.
The Northern California 7s Series Recap
When we here at Hail Pelicus want another's thoughts, we say "a penny for your thoughts."   When we offer up our own, we say we are "putting our two cents in."   From this is seems obvious that the opinions of the editorial board here are twice as valuable as the opinions of our readers, so you are going to get some opinionated pontificating here.    Be warned.
What about the overall series?   The series as a whole was a success and produced a lot of fine rugby.   The commitment and effort of the players on the pitch was unquestionable.   The series is a great improvement over the system used back when I was playing where each LAU within the Pacific Coast Territory would designate one tournament as their qualifier and you had to win that tournament.   That led to the occasional upset as a weaker team would catch fire on one Saturday and get the coveted qualifying slot but then revert to form at the Nationals, thus losing top seeds and eventually a regional slot.  This is the reason the women played for 3 slots yet the men played for only 2.   A "season" like this is much better at identifying the top teams as each team will need to keep up their level of play over several weeks.   It also prepares teams better as they are playing more competitive games and refining their own style.
That isn't to say there weren't some problems and I will talk about two of them that disappointed me greatly.   Seriously disappointing.  Disappointing like finding out that Barry Manilow didn't write the song that makes the whole world sing.
The first was jokingly referred to in the last HP as the "GREXIT" when SFGG men and women dropped out of the competition on the second leg.   The women returned for the third leg but were essentially disqualified due to the fact they couldn't make up the points lost.   This was followed in rapid succession by Santa Rosa and Sacramento Lions both dropping out of the third leg of the men's competition for reasons unknown.   Sacramento may have seen that they had no realistic chance to go to the ARC1 playoff so declined to travel while rumor has it that Santa Rosa shockingly couldn't get the number to commit.  This is especially baffling because based on their previous performances all Rosa needed to do was show up to the third leg in San Jose to guarantee them a spot at the ACR1 playoff and then get a team together to make the short drive to Treasure Island for their shot at Nationals.   Whatever the reasons for these withdrawals it showed a disturbing lack of respect for the competition and their opposition.   Creating extra work for organizers as schedules needed to be redrawn, referees reassigned and tables recalculated is bad enough but the lack of commitment sends a message to the rest of the league and, yes, the rest of the nation.
We here at Hail Pelicus often sing the praises of our rugby culture as Pelicanland produces more champions, more Eagles and more top referees than any other Local Area Union.   It isn't even close.  Because of this Northern California is watched closely by other unions and used as a measuring stick and this kind of mass club exodus from our top 7s competition means we did not measure up.   I look forward to seeing if the NCRFU will consider any punitive action against the clubs that failed in their commitments.
The second disappointment to me was the lack of structural organization of some of the events.   In Sacramento for the second leg, with temperatures over 100 degrees, no tent was provided for the referees and the trainers – fortunately one of the referees brought their own and we shared.   No water was provided until I pointedly asked for some.  No bathrooms or facilities were provided – players, referees and fans were expected to use the porta-potties left there by school construction and one can only guess what that was like in the afternoon heat.   Fortunately, again, the local little league started playing around 10:00 or so and opened their restrooms as well as their snack shack, but then closed up shop when they finished around 2:00 leaving the ruggers struggling again.    The fields were lined correctly, but not professionally with easily seen 4 inch wide lines but with a thin spray can line.    I could not see any Capitol officials around to organize and run the event and only the Sac Capitol players seemed to be in attendance, trying to play as well as deal with these petty annoyances of running a tournament.    Each hosting venue was given a $2500 stipend to host – where did the money go?
The lack of organization was also apparent at the ACR1 final on Treasure Island.    This was an event run by the NCRFU directly but, again, nobody seemed to be in charge.    SFGG was not playing in this tournament and there were a few SFGG volunteers running around doing things, including their new coach and director of rugby, who were trying to do too much with not enough help.
EDITOR'S NOTE:  SFGG's new kiwi coach – to his great credit – took the concept of "sweeping the sheds" to the extreme as I saw him twice with a mop and bucket slopping out the restrooms – once after some disgusting individual missed the toilet with their excrement yet didn't even bother to try and clean it.   That man is truly an angel in heavy disguise.  
The NCRFU philosophy seemed to be "SFGG has a field so all we need to do is show up".    This worked to a point as the field was professionally lined and the posts, flags, ect were all in place.   The clubhouse provided food, beverages and facilities.   And yet, technical area and sin bin chairs were not provided until the SFGG clubhouse was raided for them.   There was no central scoreboard with results – teams were constantly coming to the ref tent to ask what the standings were.   The only posted schedule seemed to be the sheet of paper taped to the ref tent that we used to assign referees so again, teams and fans would come to us to see when and who would be playing.    Finally, embarrassingly, nobody seemed to think it was necessary to have ball boys or ball girls running after kicks that inevitably left the enclosure.   Later in the day several matches had to stop because we had run out of balls.    A 60 year old man was forced to hop a razor wire fence to retrieve a couple of them.   The is our regional championship .    Teams flew in from Seattle to be here.   It deserves better.
Rugby has often been shoved aside as an unserious pastime for beer guzzling reprobates.    ESPN shows highlights for lacrosse and ultimate frizbee, yet ignores rugby.    Why?   One answer can be seen in the above paragraphs.    Looking professional is half the battle.   One reason everyone is excited for things like the CRC isn't the quality of rugby but the packaging that makes it fit for TV.    People see that and say to themselves, "Self, that is a proper sport with great athletes and one that has its act together.  I think I will start to pay attention."    Put mediocre rugby in a nice setting and you will get respect and attention.   Put great rugby in a poor setting and you get dismissed.   I played in matches with 6 current Eagles on the field and nobody noticed or cared because it was played in a small park where the locals had to be kicked off the grass so the lines could be hand painted and rudimentary posts could be put up.  The only people on the sideline were B and C side players and a few WAGs.
These are easy changes to make and if Pelicanland rides the expected crest of popularity that the Olympics should provide we need to be ready to show the country that we can put on a show as well as play top rugby.
Olympic Teams Announced
The men's and women's teams were announced a while back and by now should be setting up camp in the Olympic Village dormitories.    When I say "setting up camp" I may be being more literal than intended as the reports coming back regarding the readiness of the accommodations are disturbing.   They may actually have to live in tents by the end of this.    Regardless, this promises to be the greatest experience in their athletic lives and the jealousy I feel is palpable.
The women's team had no surprises that I noticed and as expected Pelicanland is represented well with Joanne Fa'avesi and Kelly Griffin .  Here is the team:
Bui Baravilala
Ryan Carlyle
Lauren Doyle
Joanne Fa'avesi
Carmen Farmer
Victoria Folayan
Kelly Griffin
Jessica Javelet
Kathryn Johnson
Alev Kelter
Jillion Potter
Richelle Stephens
The men's team had a few surprises that I will discuss below.   The amount of Northern California representation is never an issue with the men's team: Barrett, Test and Niua all made the cut.  Here they all are:
Perry Baker
Danny Barrett
Garrett Bender
Andrew Durutalo
Nate Ebner
Madison Hughes
Carlin Isles
Folau Niua
Ben Pinkelman
Zack Test
Maka Unufe
Chris Wyles
There were 7 easy choices in this list.  Hughes, Test, Baker, Barrett, Bender, Niua and Unufe.   They have been rock solid for the US in the World 7s Series and are part of a very good core.    Carlin Isles was not much of a surprise one it was determined he was healthy, but remains the #2 option behind Perry Baker who had a phenomenal year.   It was very nice to see Durutalo back in the fold as he was very important in the 2015 season before signing his pro 15s contract.  His strength and experience are key.
That leaves Pinkleman, Wyles and Ebner.   Ben Pinkleman is the least experienced member of the squad as he is still matriculating through Colorado St University.   He was brought in to the squad early in this year's series to replace injured players and made a strong impression.   The inclusion of Wyles has me scratching my head, however.   While he has an outstanding pedigree he has not played much 7s at all in the last several years.   The failure of Quade Cooper and Bryan Habana to transition to 7s shows this to be a roll of the dice by coach Mike Friday.
The final spot goes to Nate Ebner.   The editors here at Hail Pelicus have been watching and reporting on his progress as he switched codes to rugby and we initially gave him a slim chance to make the team.    Nate didn't bother listening to our sage predictions and worked his butt off and made the team on merit.   Well done, sir – I salute you.
Congratulations to all of our Olympians – even those from other parts of the country.     USA! USA! USA!
Olympic Predictions
While our women finished 6th overall I believe they are near certain medal contenders because, you know, 'Merica.    To do this we need to reverse a recent trend of consistently falling to the top teams in the world.   Women's rugby is fragmented in to the Very Good and All Others and while we are in the Very Good camp, we are near the bottom of that group.    They should beat Columbia and will have to play perfectly to beat Australia.   The Fiji game is key as they Fijians can be erratic and are beatable.    After that, things start to get tough but nobody said a gold medal was easy.   Official prediction:  Bronze.
The men also finished 6th but I believe have a more realistic chance at medaling and even golding.    In London last year they proved that they can put everything together and beat all comers.   We are the team that the rest of the world doesn't want to see.   You know what you will get with New Zealand or Fiji, but the USA can beat teams with so many different weapons we are extremely unpredictable.   With our pool we have to beat host Brazil and will need a special game to beat Fiji.   This is entirely possible as Fiji are notoriously slow starters and are much easier to beat in pool play as opposed to knockout rounds.   Argentina is our swing game and we should prevail over the South Americans.   That game will most likely determine if we see New Zealand in the quarterfinals or later in the tournament.    Mike Friday has put a team together to win it all and the USA takes the Olympics very seriously.   I see us gaining confidence as we progress and, much like London, winning it all going away.   Official prediction:  Gold… for the 3rd straight time.
Ask A Pelican
Is hunting mosquitos in Rio.
Disciplinary Action Reporting – Process For Reporting Incidents
The various competitions all have their own disciplinary chairs and this will make it difficult to centralize the communication and data.  To help Scott Wood has developed a form that will centralize the process, regardless of the competition.  The link to the discipline form is https://docs.google.com/forms/d/1mmUNg11uVOSkIsUtHifSqQzalhWbwohk_J6AmPyrucQ/viewform
Copy the link and have it available on your smartphone.  If you have an iPhone add the link to your home screen.
When needed fill it out and click submit.  The discipline chair of the competition you refereed will receive a notification about the incident.
He/she may contact you latter for more details.
If you have any questions as to how to use the app please refer to the following video: https://www.youtube.com/watch?v=_Uz0_gTaOnY
On To The Game Reports!
Yes, there were other games and tournaments going on.   It is rugby season, after all.   It is always rugby season.
Date: 07/09/2016
Carlsberg Cup
Referee: Pohlman, John
Lots of 7's rugby at the Silicon Valley Tournament At Boynton High School this past weekend.
Three tournaments were played on four fields.  The Qualifiers for Men's and Woman's and the Carlsberg open division.
Twenty plus years ago the Seahawks played on this field when I first moved up to the Bay area.  Those games and recently losing a good rugby friend Bret McDonald, who passed away last week, brought back a lot of memories.  Rugby brings so many together, creating friendships for life.
I did four of the Carlsberg Cup games.  All played in good spirit and no issues.
Date: 07/09/2016
Carlsberg Cup 7's
Referee: Simko, Paul
Great day.
EDITOR'S NOTE:   Great report.
Date: 07/23/2016
Shasta 7s
Referee: Hosley, David
Spectacular setting at the foot of Mount Shasta for a sevens tournament.  15 matches refereed by David Hosley, Tim Mulholland and Phil Ulibarri.
Date: 07/23/2016
Carlsberg Cup 7's
Referee: MacDonald, Neil
Great day of sevens at the final day of this year's Carlsberg Cup.  Silicon Valley took the win in the final.
Date: 07/23/2016
Carlsberg Cup 7's  0 – TBD 0
Referee: Bernstein, Bruce
Great tourny.
EDITOR'S NOTE:   Another great report.
Date: 07/23/2016
Carlsberg Cup 7's   – TBD
Referee: Simko, Paul
Great hot day.
EDITOR'S NOTE:   Great hot report
Date: 07/23/2016
Carlsberg Cup 7's
Referee: Pohlman, John
Final day of the Carlsberg sevens.  Nice venue and well organized.  Lots of games.  I think all six of the referees did five games each.
This Week's Photo
The Pelican Referee Tent proudly showed off its mascot at the ARC1 7s on Treasure Island.   Dr Bruce Carter would approve.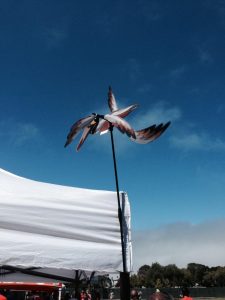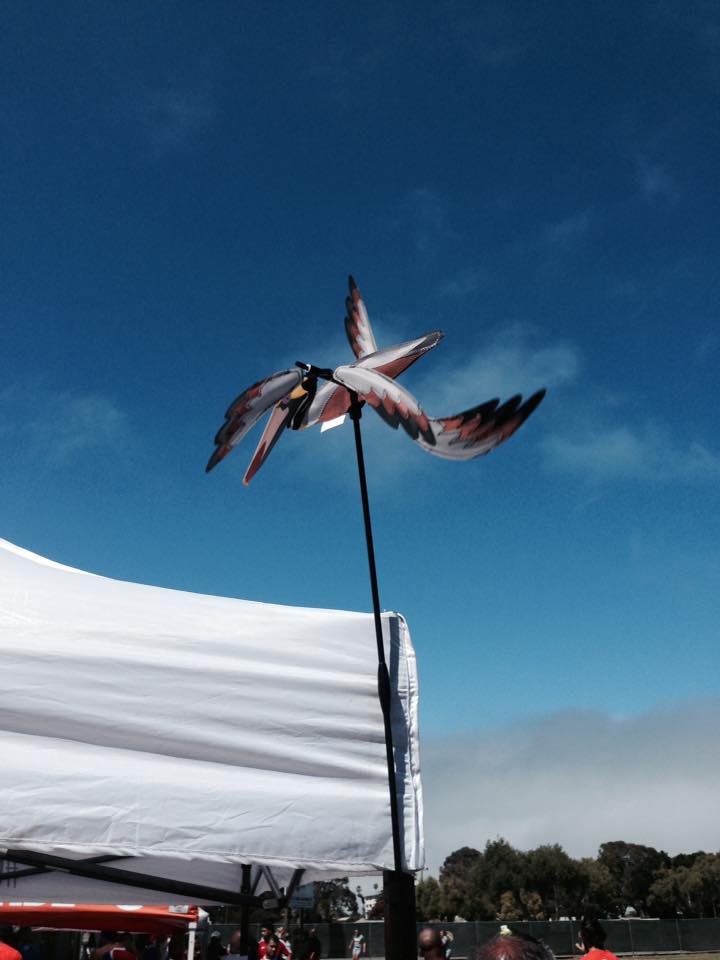 Hail, Pelicus!
For the Senate
Pelicus Pedem Referre