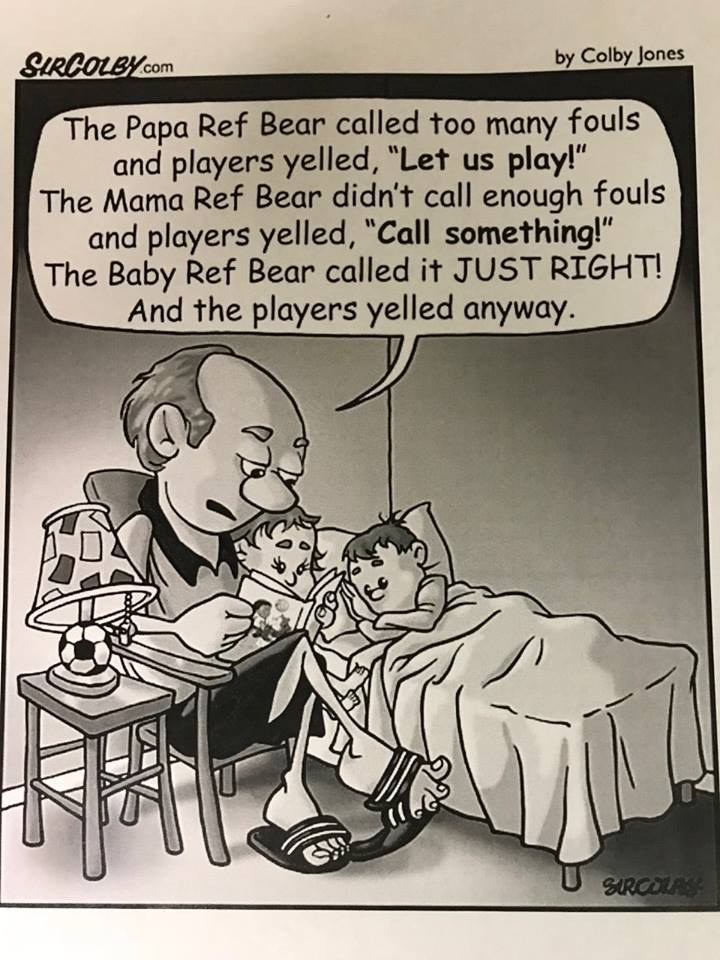 HAIL PELICUS!
A Meeting Of The Minds
As the autumn chugs on with chronastic inevitability the landscape inhabited by The Greatest Referee Society In The World starts to change as well. Leaves are changing color and dropping from their trees (and, for some reason, about 90% of them end up on my car even when parked in an open lot with no actual trees nearby), the evening air has a decided chill in it (can you believe the temperature drops all the way into the 50s at night now?), and rugby clubs across the land start to wake from their slumber as the dawn of a new season approaches (does all this side commentary make this sentence hard to read?).
The notable exception, of course, is the colleges, who are in full 7s swing right now. The National Small College Rugby Organization (NSCRO) has their regional championship last weekend to determine the west coast representative at nationals while the West Coast 7s warmed up in San Luis Obispo 2 weeks ago and are ready to reach their shuddering climax this weekend on Treasure Island with a 2 day Sevenspalooza. The Pac 12 7s and the Pacific Western 7s fill out the major collegiate events and other small warm up tournaments litter the calendar.
(EDITOR'S NOTE: I know it is trite and I didn't want to, but by law all large gatherings, festivals, celebrations and parties are required to be referred to with the suffix "palooza" added. This is an addendum to the original law passed in 1974 that required all political scandals, no matter how small or batpoop crazy, be referred to with "gate" appended. Thanks, Obama.)
With all these happenings, well, happening, we add another to the list. Yes it is time for the annual meeting of the minds, where the greatest and most fashionable rugby minds and bodies gather together for some serious decision making. Yes, it is the Northern California Rugby Football Union Referee Society Annual General Meeting. Please free up Saturday, October 27 as this is an important date on our rugby calendar. We have a chance to come together as a group to reacquaint ourselves with fellow referees, review law changes and decide which teams we will allow to win this year. Also this year we will be having our biannual Board of Directors elections so now is the time to get your vote heard. If you don't vote you forfeit your right to complain about anything for the next 2 years.
You know, that could be a general statement on life in America these days: If you don't vote you forfeit your right to complain about anything for the next 2 years.
Teams have been informed that there will be no referees available that day, so should someone reach out to you for a match just remember that it will not be an assigned match and you will not be covered by our insurance. Just sayin'.
NCRFURS AGM Details
Time:
9:00 AM-2:00PM
Location:
Newark Memorial High School
39375 Cedar Blvd. Newark CA 94560
Agenda:
• AGM and Referee training
• Fitness testing for all National Panel or striving to be National Panel members
More details on the agenda to be shared by our (at the moment) Noble Leader Pelicus Iudex Pennipes.
Don't forget your mascot.
Abbreviate This!
Recently (read: last year) it was brought to our attention that officially, according to the documents we were incorporated under, the Pelican Society is not the Northern California Rugby Referee Society but the longer and much clumsier Northern California Rugby Football Union Referee Society. The nice, elegant and sexy acronym NCRRS that everyone knows and loves is apparently incorrect and should actually be NCRFURS, which reads like a kiosk selling black market fur coats.
This is unfortunate, but what can we do? Well, I can tell you what we can do. At this AGM we can demand, yes DEMAND, that our corporate docs be updated to reflect the name that everyone knows us by already. We are the Northern California Rugby Referee Society and no moldy piece of parchment is gonna tell us otherwise. Make your voice heard, Pelicans!
Not that this has anything to do with me being the one who has to type out the full name or that baby harp seal murdering atrocity of an acronym. This is about preserving our legacy for future generations. Do it for the kiddies.
The NCRRS Kit Store
The NCRRS (HA! Fight the power!) Fall Collection is available online. To access the store you can click on the banner below or go directly to https://norcalrefereewinter18.itemorder.com/

Please note that you can get your entire kit plus accessories EXCEPT for a jersey. Those are still handed out by the society's Kit Cat because we don't sell them but give them away in appreciation of refereeing 5 assigned matches.
The store is currently open and will be available until midnight, Sunday November 11, so any purchases made should arrive in time for the holidays. Try to remember that date as all orders need to be in by then to be processed. If only there was some way to ensure remembrance of that date. Oh well, as a veteran of many online stores I am sure I will come up with something.
Disciplinary Action Reporting – Process For Reporting Incidents
The various competitions all have their own disciplinary chairs and this will make it difficult to centralize the communication and data. To help we have developed a form that will centralize the process, regardless of the competition. The link to the discipline form is https://docs.google.com/forms/d/1mmUNg11uVOSkIsUtHifSqQzalhWbwohk_J6AmPyrucQ/viewform
1. Copy the link and have it available on your smartphone. If you have an iPhone add the link to your home screen.
2. When needed fill it out and click submit. The discipline chair of the competition you refereed will receive a notification about the incident.
3. He/she may contact you latter for more details.
4. If you have any questions as to how to use the app please refer to the following video: https://www.youtube.com/watch?v=_Uz0_gTaOnY
On To The Game Reports!
(As usual at this time of year, we rely on our foreign correspondents to provide match reports of their season currently in progress. Many thanks to Stephen Valerio for his report. The word on the street is that he drove to this match because he could not just walk there.)
Date: 09/15/2018
Mount St Mary's Women 69 – Molloy 0
Location: Mordor
Referee: Stephen Valerio
After a canceled match the week before due to the pitch being closed the fall season finally started. Unfortunately, Molloy couldn't field a full side and had to forfeit the match. The coaches agreed to 3 15-minute periods of 10s. While Molloy had a few deep excursions into Mount St Mary's half, they were never able to close the deal. On the other hand, Mount St. Mary's dominated the lineouts, frequently stealing Molloy's throw-ins. Mount St Mary's had several large forwards and while Molloy was able to stop them, they invariably broke the gain line and usually took a couple of Molloy tacklers to bring them down. From there the remaining Mount St Mary's players were able to easily score from all over the pitch.
Date: 09/08/2018
Tri Tip 7s
Location: San Luis Obispo, CA
Referee: Roberto Santiago
James. Hinkin's. Chip.You either saw it, or you'll feel like you did.
Good times.
Date: 09/15/2018
Life West Gladiatrix 24 – Lindenwood Women 38
Referee: Pete Smith
Great write up at Goff: https://www.therugbybreakdown.com/single-post/2018/09/15/Lindenwood-Begins-With-Big-W
(EDITOR'S NOTE: Letting someone else write your match report is frowned upon and will not win points towards the coveted Pelicus Scriptorus award.)
This Week's Photo
Sometimes you just can't win for trying.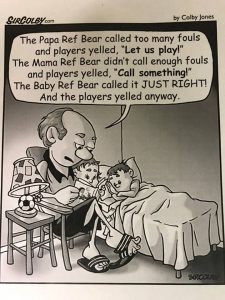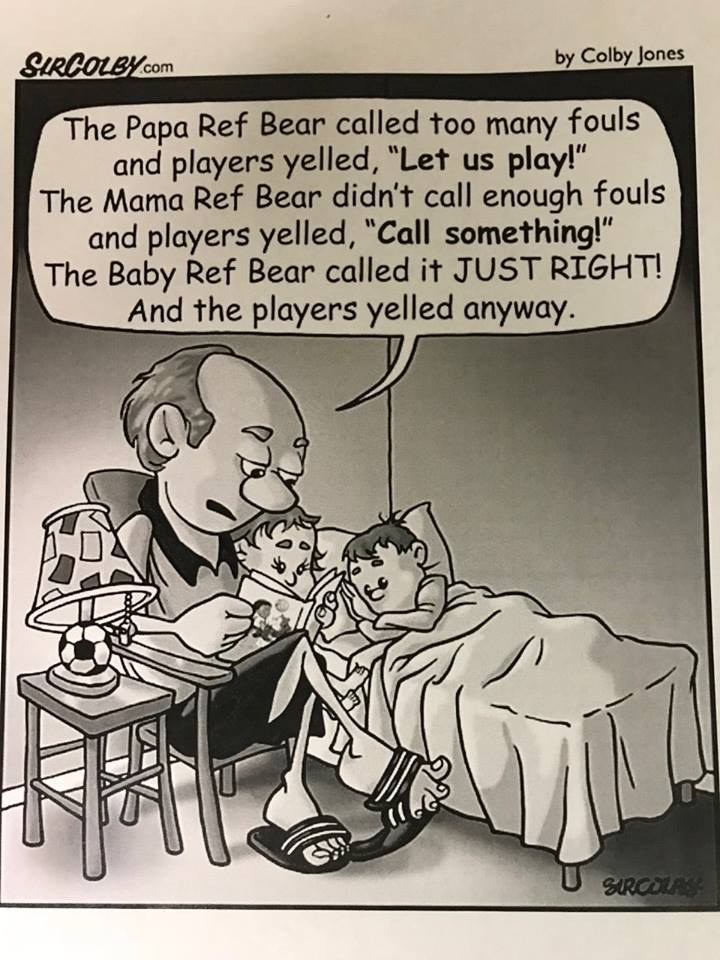 Hail, Pelicus!
For the Senate
Pelicus Pedem Referre