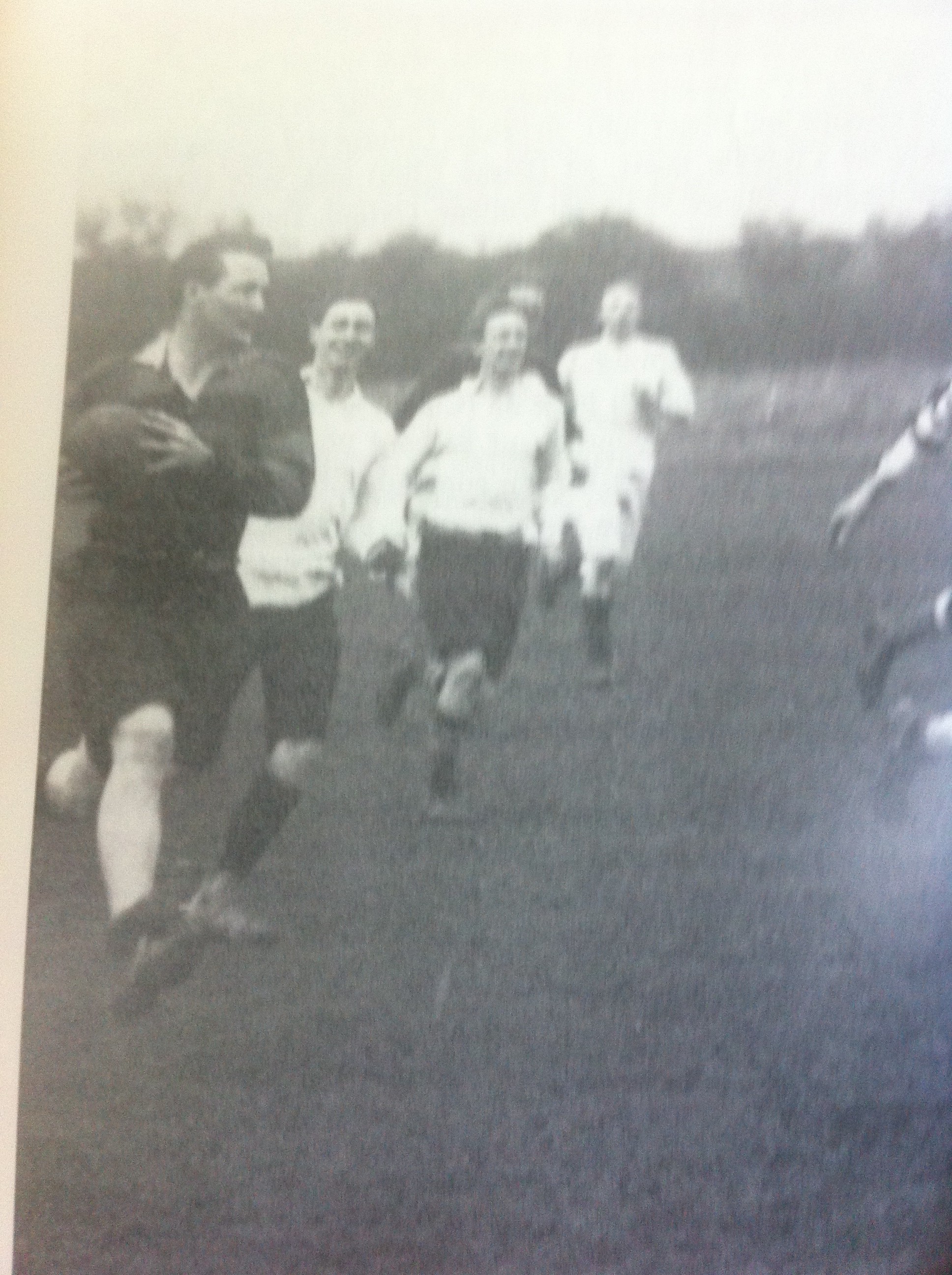 HAIL PELICUS!
Adult Swim
We have started getting to the pointy end of the World Cup (don't ask me why a cup has a pointy end) and kiddie time in the pools is over: it's time for Adult Swim.   For all of their bluster and pompousness, England turned out to be a kiddie.   For all of their poise and daring, so did Japan which is a real tragedy.   The outcry against the scheduling – forcing Japan to play South Africa and Scotland back-to-back being the most obvious calamity – has resonated around the rugby world yet World Rugby remains firmly in the control of the Home Nations and the Tri Nations who, as the beneficiaries, see nothing wrong with it.   There will be lip service towards making the schedule fair and balanced (now there's s phrase that causes rational people to shudder), but in the end all you need to do is ask yourself, "What would ESWIFSANZA do?" and you have your answer.
Naturally, ESWIFSANZA stands for England Scotland Wales Ireland France South Africa New Zealand Australia.   I'm embarrassed I even had to tell you that.   I'm even more surprised nobody has produced a "WWESWIFSANZAD?" bumper sticker.
The more surprising results came in the quarterfinals as every remaining northern hemisphere team was knocked out. It's an antipodean world and we just live in it.   My personal pre-tournament favorite Ireland looked overmatched against Argentina, a team that has taken their lumps in the Rugby Championship and learned from them.   France looked hopeless against New Zealand, a result that has every Kiwi everywhere breathing a sigh of relief as France has a habit of knocking the All Blacks out of the tournament.   Wales defended valiantly against South Africa but there are only so many tackles you can make in a game (197!) and finally Scotland was once clean lineout away from upsetting Oz but could not come up with the ball at that critical moment.
And so Joubert, you see it's true, Jon Welsh bears no more guilt than you!
What's the score?     3 5 to 3 4!
Craig Joubert's decision to penalize Scotland's Jon Welsh for off side has been analyzed, commented on, the commentary commented on and then this commentary analyzed.   Speaking as a referee and presuming to do so for all of my fellow Pelicans (even I suspect Neil MacDonald, though I haven't talked to him about this) I am appalled at the vitriol that has been hurled at Joubert. As Nigel Owens so famously said, this is not soccer.   The reaction around the world had some nasty roundball undertones and that greatly concerns me.
I saw that play in real time and thought that he got it exactly right.   Even the first replay angle I saw looked like he got it exactly right. I only saw the ball come off an Australian on the third replay while it was in slow motion so yes, he got the call wrong. Even World Rugby said he got the call wrong in a rather pompous, wordy and officious statement.   Australia should have been awarded a scrum and who knows what would have happened. Based on statistical analysis the chance of scoring from a scum inside your opponent's 22 is about 9%, so Scotland should have won and they should be declared victors by fiat from World Rugby.
Or not.
This is rugby.  You have one referee who will make hundreds of decisions in a match and acting on a few of them to penalize one team or the other.   We all make mistakes and there is zero chance that Joubert was trying to influence the outcome of the game as some rather rabid pundits have suggested.   The play looked like a Scottish knock on played by a Scottish player in an off side position and it was called that way.   He didn't see the ball come off the Aussie 21 so he couldn't call it – it was a bang-bang play and only obvious on replay.   For all the people (including just about every TV pundit I could find) clamoring for the TMO to step in, well, he couldn't. From World Rugby:
"It is important to clarify that, under the protocols, the referee could not refer to the television match official in this case and therefore had to rely on what he saw in real time."
And there you have it.   Joubert had to rely on what he saw and he made his call. For those who think that Scotland was hard done by then let me remind you that all Scotland needed to do was hit their lineout jumper cleanly.   Australia didn't contest the lineout so he was up there all by his lonesome but the Scottish hooker missed his throw. Make your throw and we aren't having this discussion – and that is ignoring all of the other mistakes that led to Australia getting their first 32 points.
This loss is on the players. It is always on the players and always will be on the players. The referee is there to ensure that safe, clean and hopefully fast rugby is played but, much like some people I have played with, DOES NOT EVER SCORE A POINT OR MAKE A TACKLE.   A poor refereeing decision will affect a single play, but rarely affects an entire game.   Referees are not perfect and the higher you go, the higher the stakes, the faster the game goes and the quicker you must make your decisions.   For all of the players and coaches, before you criticize a referee for a single mistake (or two, or three…) remember that a player, if he's good, may be involved in 25 actions during the game.   Let's say he misses 1 tackle and knocks on 1 ball.   That's a pretty good game, but this player failed 8% of the time he was asked to do something.   A referee has easily over 200 decision a game – often simultaneous – so if he misses 2 he has a 1% failure rate.   Who had the better game?
Still waiting patiently
The editorial board here at Hail Pelicus is quite surprised that we have not heard of Mike Tolken's resignation yet.   After that disastrous and embarrassing World Cup campaign we all thought he would resign his position the instant he touched down on US soil in a rather symbolic gesture that the World Cup was over for us.   Possibly he isn't here yet and was delayed doing some last minute scouting for his successor. I hear the Newcastle Falcons have a new flaker who is tearing it up in the English Premiership and is eligible to play for the USA.   Hopefully he is getting a look.
Quis docet ipsos doctores?
Our Referee Development Officer Vicky Hudson created a survey regarding last year's referee development.
Please take a moment and help up develop our development and learning processes as this is a major tool in improving the Society.   You can find the survey here: https://www.surveymonkey.com/s/Pelican_Development
Ask A Pelican
Yes, it's time for this week's installment of "Ask A Pelican", the widely loved Q and A session with Hail Pelicus.   This week's question comes from Sunshine Moonwillow from the Natural Holistic Life and Earth Mother Energy Institute of Berkeley, CA, who asks:
"I have been reading your World Cup coverage and it all seems so grim.   You seem a depressing person. What makes you happy?"
Well thank you for your concern, Sunshine.   As a matter of fact something occurred today that put a smile on my face and a spring in my step: I discovered that my iPhone autocorrects "Hail Pelicus" to "hell pelvis".   This is a true thing.
Keep sending in your questions to us here at hailpelicus@pelicanrefs.com!
Disciplinary Action Reporting – Process for reporting incidents
The various competitions all have their own disciplinary chairs and this will make it difficult to centralize the communication and data.  To help Scott Wood has developed a form that will centralize the process, regardless of the competition.  The link to the discipline form is https://docs.google.com/forms/d/1mmUNg11uVOSkIsUtHifSqQzalhWbwohk_J6AmPyrucQ/viewform
Copy the link and have it available on your smartphone.  If you have an Iphone add the link to your home screen.
When needed fill it out and click submit.  The discipline chair of the competition you refereed will receive a notification about the incident.
He/she may contact you latter for more details.
On To The Game Reports!
EDITOR'S NOTE: Not only do we have expat Pelicans sending in reports but we have current Pelicans on assignment sending in reports. Great stuff, Mr Akroyd.   Next time you might even want to include a date and a location!
Date: A long, long time ago
Location: A galaxy far, far away
KC Blues 13 – 33 Metropolis
Referee: Akroyd, Phil
A/Rs: Pete Winklebauer/Tyson Haney
P.R: Callum Pender
In what was billed as a close Midwest rivalry game, it was a shame that it didn't quite end up as close as the crowd would have liked.
The game was played at Swope Soccer Complex in Kansas City with a 7pm kick-off under the lights. The crowd rolled in late but happy after watching the Royals play at home in the MLB playoffs in a come from behind home win.
KC took the early lead with a penalty kick after a high tackle from Metropolis inside their own 22. That was the last piece of attacking play they would have for a while though. KC were a little weak outside of their front nine and had a pretty poor kicking game. Metro were all power and skill in the three-quarters which happened to feature former Sacramento Lion, Pate (who went over for a nice try).
It was 3-19 at half and Metro continued to put the hammer down in the second half, stretching out to a 3-33 lead. KC came back a little toward the end but it was far too late.
It was a little odd finishing a game at 9pm on a Saturday night and a 6:45am flight the next morning didn't help my recovery, but it was a fun weekend in the Midwest.
Date: 10/10/2015
Baltimore-Chesapeake 41-15 Frederick
Referee: Valerio, Stephen
It has come to my attention that since I am no longer submitting scores through the I NorCal system that some of the staff are confused as to when my matches have occurred. I have endeavored to alleviate this problem with this report.
Saturday was the perfect autumn day that I missed when living in Northern California. While I did relentlessly mock my east coast friends as I went for a run while they were trapped under a layer of ice in February, it is tough to pass on a sunny, crisp October afternoon. Cool enough for the players but not so cold that the spectators were uncomfortable.
With the beautiful weather I showed up early to get a run in as an AR for the Frederick Women's Club match against the DC Furies Div 2 side.
Properly warmed up we started promptly at 1:00. Both the Frederick club and the Baltimore-Chesapeake Division 3 side came in with a couple of losses under their belts. However, based on the start, both sides came to play. As one on-looker said to me afterwards, within 2 tackles you knew this was being played like a Division 2 match.
BC took the opening kick-off and ran through several phases of play before touching down for the early try. Frederick quickly responded with 2 tries and about 10 minutes into the match Frederick was leading 10-5 and I thought we were off to the races. However the rest of the half was spent with the 2 sides slugging it out between the 22s.
The second half opened with BC collecting an early penalty and then the floodgates opened. BC started to get the ball out wide and their winger was a deadly combination of speed and power who struck several times throughout the half. Their outside center broke the Frederick line consistently enough to through the Frederick defense into disarray. With Frederick only mustering a single try in the second half BC walked off with a 41-15 win.
Date: 10/03/2015
Berkeley All Blues 22 – Glendale 19
Referee: Asonye, Elvy
Good game
EDITOR'S NOTE: I see that Elvy has learned from the best and perfectly emulates our NCRRS President Pelicus Iudex Pennipes with her match reports. The skill to be able to boil down a match experience of over 80 minutes with 41 points to two words is rare indeed.  
Date: 10/03/2015
Berkeley All Blues B 12 – Glendale B 36
Referee: Tetler, Jen
AR: Asonye, Elvy
AR: O'Brien, Michelle
After a nailbiter of an A-side WPL game (in which the All Blues edged out Glendale 22-19), the B-sides geared up to play. Even though Glendale was thin on players for a second side, they came out with a vengeance in the first half. They had some quick inside runners as well as some speed on the outside combined with an ability to break tackles, and scored 4 times in the first half to Berkeley's one. The second half continued to be competitive, with strong play by both side. Glendale ended up with 6 tries and 3 conversions to Berkeley's 2 tries and 1 conversion (though the second conversion was super close, bouncing off the cross bar, as one of the last plays of the game). Huge thanks to Elvy Asoyne and Michelle O'Brien as AR's!
Date: 10/03/2015
OC Invitational 0 – NorCal Pelicans Development 0
Referee: Richmond, Jeff
Enjoyed the opportunity to participate in some good 15's rugby after a summer of 7's. The Norcal squad suffered from a lot of penalites and lack of cohesion as a team. Olympic Club was much more organized at loose play and working through phases of attack.
Date: 10/17/2015
Santa Clara B 17 – UNR B 17
Referee: Simko, Paul
Good to get back out there. Sloppy preseason rugby with lots of new guys. Reno ties it up with no time on the clock, and misses the conversion. Santa Clara had this at 17-12 but I confirmed the score with each captain at the end of each half (3 twenties).
EDITOR'S NOTE: Looks like the AGM will not be a dry one this year!   Thanks Paul!
Date: 10/17/2015
UCSC Women Slugfest
Referee: Freitas, Larry
Here are the results of three games I officiated during the UCSC Women Slugfest this past weekend: Chico State 15, Cal 2s 5, Nevada Reno 34, UCSC 7, Chico State 28, Nevada Reno 5. Chico State scored it's last try of the day against Reno when a loose ball near their goal line was scooped up and carried nearly 100 meters in the other direction. Nevada's coach had told me that some of their players didn't make the trip to the tournament. Based on what I saw in their matches I would think Chico State and Nevada Reno are going to have winning seasons in front of them.
Date: 10/17/2015
UCSC Women Slugfest 0
Referee: Asonye, Elvy
Great day of games from all teams!
Date: 10/17/2015
UOP 19 – Alumni 29
Referee: Richmond, Jeff
The alumni had a size advantage on the UOP team though UOP played well as a unit considering a number of new players. We played three 20 minute periods giving the alums a chance to catch their breath. When the university President showed up we regrouped for a 5 minute bonus period in which the UOP team played some inspired rugby and aided by a untimely alum penalty was able to put in a try as time expired.
This Week's Photo
Throw Back Thursday, Hail Pelicus style! We don't know who the rest of these men are but the fellow in the middle wearing the white shirt is none other than rugby stalwart JRR Tolkien playing for Exeter College, Oxford.   After a stellar schoolboy rugby career Mr Tolkien went on to write a couple of books (The Hobbit, The Lord of the Rings, The Silmarillion) that essentially defined modern fantasy literature and made Peter Jackson a couple of billion dollars. This was sent in by Pelicus Veneficus, who should know a few things about wizards.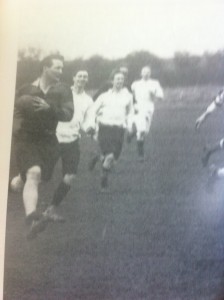 Hail, Pelicus!
For the Senate
Pelicus Pedem Referre