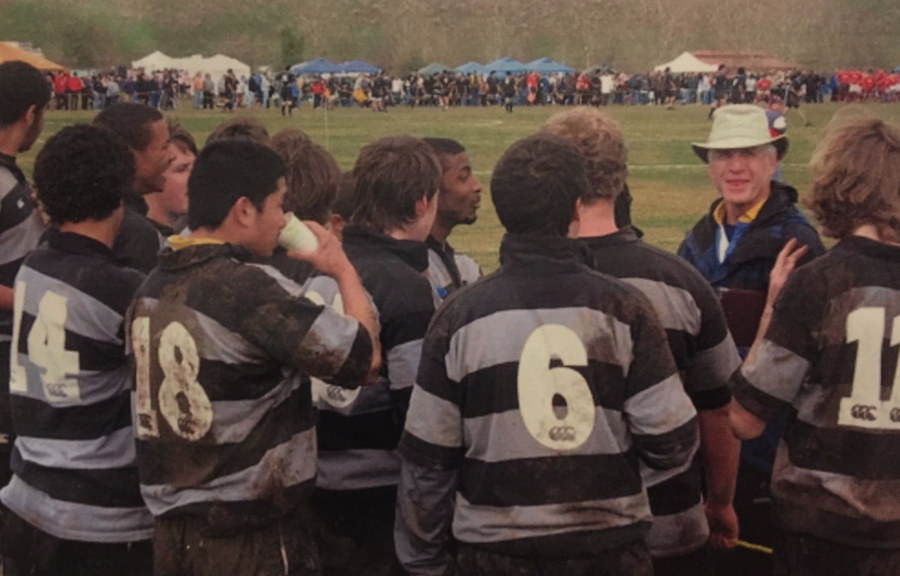 HAIL PELICUS!
Fit To Be Tied
It has been a while since the last Hail Pelicus has been issued so here we are at midsummer for a check in. As many of you know, Hail Pelicus has been going through a massive growth period and is now being read and enjoyed on all 9 continents, which is more difficult than it sounds. The editorial staff took a long needed break and concentrated on some 7s and all of the internationals going on. What a great way to spend the summer. My only problem was with ties. You see, in most referee societies, the NCRRS being no exception, if a referee adjudicates a game that ends in a tie, said referee owes the whole society a beer. There are usually enough during the 15s season that there are a couple of cases of beer at our monthly meetings and the rule does not stop with 7s. The summer can get rough when you factor in the number of games and the fact that you can't get saved by overtime. If a game ends in regulation tied, you gotta pay up.
The summer started off auspiciously enough for me. At the Marin 7s every pool game I refereed ended in a tie, so naturally I was given the final. As expected, the teams were separated by 7 points with about a minute left when the trailing team scored under the posts for an easy conversion to tie the game. I was starting to think of what assets I could sell off to pay for the inevitable bar bill, plus idly wondering if anyone had ever gone through a whole tournament with nothing but ties, when a blissful, joyful, entirely unexpected THUNK brought me back. That happy noise was the sound of the conversion kick hitting the crossbar and ricocheting back towards the stunned kicker. Final score: 21-19. Whew!
As the summer progressed this strange scourge of drawn matches spread to other refs and other tournaments. There must have been another 8 or 10 ties that I personally witnessed and I didn't see every tournament this summer. When we have our AGM this year I am making sure that I am either not driving or staying in a hotel nearby. I recommend the same for the rest of the society.
And then, of course, there was the Lions tour. The British and Irish Lions spent some time in the antipodes taking on the World Cup Champion All Blacks. These are always highly anticipated events and, from a rugby standpoint, was a smashing success. The tourists had a few early bumps as they got to know each other and learned how to play together, but once the test rugby started it was fantastic, hard hitting stuff. New Zealand looked the better overall side (unsurprising considering you have a well-oiled machine going against an all-star team that has been together for a few weeks) but the Lions defended and attacked with passion and were not overmatched. The first test was narrowly won by the All Blacks and the second test, with the infamous and fully deserved red card, was narrowly won by the Lions. This set up a winner take all final test and what a game it was. The All Blacks uncharacteristically not taking their chances led to a thriller that came down to the wire and a referee decision. There are many opinions on that offside at a knock on call and mine lands squarely in the middle. Romain Poite made the mistake when he blew his whistle too soon, ending any chance of New Zealand gaining an advantage, and announcing a penalty. After a TMO review and several confusing moments in the end he got the call correct – accidental off side. I am sure I will get numerous angry comments on this containing many correctly spelled words as people try to argue for the penalty or, even more bizarre, for NZ taking out the Lions jumper in the air and I will read them all, difficult as that sounds. While it is true that throughout history, rugby players, especially forwards, have had difficulty with the English language (going all the way back to the ancient Greeks), I have become skilled at deciphering these crayon scrawlings. Usually it boils down to "YOUR A IDIOT!"
The end result is that Romain Poite now has to buy a beer for all of the referees in New Zealand, England, Wales, Scotland and Ireland. He may be some time getting the order in.
David "Bunny" Williamson: 4 June 1946 – 29 June 2017
The Northern California Rugby Referee Society, the entire Nor Cal rugby community and all of USA Rugby lost a legend recently.
From his wife Helen Marcus:
It is with great sadness that I write you of Dave's death early Thursday morning at Alta Bates Hospital in Berkeley. He was taken there Wednesday by the paramedics after a fall in his bedroom caused fractures in his spine and hip. We met with a palliative care doctor and discussed his options for treatment. Although Dave's preference was for "comfort care" rather than any extraordinary intervention, he was open to exploring having a pin put in his hip to stabilize him. It would have been a long recovery process. Instead his heart stopped, likely in response to the stress of the fall. Marcus and Shaylene came immediately. Tyler flies in Sunday. It will be good to have them all together.
Dave's instructions upon his demise are to hold a rock & roll party at the Faculty Club. I'll let you know as plans take shape.
Dave graduated CAL in criminology after rowing for 4 years. He then headed to Hastings Law School. However his legal education was interrupted by two years in the Navy stationed in San Diego. In 1971, he restarted at Hastings and signed up for the law school rugby team in his second year. As a tall, graceful, athletic man, he was a perfect second row, despite his moniker of "Bunny". The team quickly became a focal point for him and his college sweet heart and ultimately wife, Helen, who also played second row for SF Women's Rugby team. After graduation and passing the bar, he joined PG&E's law department where he initially handled environmental cases and later construction litigation. A seemingly patient quiet lawyer at work, he came alive on the Hasting Rugby team on and off the field, as a fire-eating player and a boisterous singer at the post match parties. Rugby, he declared, was a lot more fun than rowing!
The team adopted its nickname "The Floating Rhinos" after a 1977 tour to England and Wales, thereafter becoming known as the Hastings Rhinos. The team, matured into the HOBS (Hastings Old Boys) and played together many years both locally and on tour to Canada and Catalina. Dave's interest in refereeing coincided with the old boys era, when he began to ref more than play. His family interests broadened upon becoming the father of two boys, Marcus and Tyler, who later played rugby. As an active referee, he progressed up the grades until age and the requirement of stronger legs and better athleticism caught up with him, when he turned to referee coaching.
In the late 90's Dave became one of Northern California's and USA Rugby's stronger Performance Reviewers. Most referees aspiring to the National Level had to travel to "Pelican Land" to have Dave complete a review/grade on the referee's performance. In addition to being a performance reviewer, Dave was tasked by the Pacific Coast Rugby Football Union to chair the referee's society (from 2000-2004). Dave continued to regularly complete Performance Reviews until referee coaching became popular with the IRB, now World Rugby.
Retiring from coaching at the national level in 2009, he devoted countless hours to the coaching of young referees, coaching Berkeley High boy's rugby team, filling duties as Development officer at the monthly NorCal Referee Society and organizing the Rugby NorCal high school referee system. His death on June 29, 2017 is a sad day for Rhinos, Pelicans, referees, family and friends. He will be missed.
Rugby NorCal and the Northern California Rugby Referee Society (NCRRS) have partnered to create the David Williamson Referee Scholarship as a way to honor the great David Williamson who put in so much time over the past many years to continue to develop young referees among our ranks.
Six For Sevens
After the best Northern California Sevens Series I can recall the 6 representatives have been determined to go to Tacoma and fight for a spot at the USA Rugby National Championships. Congratulations to (for the women) All Blues, Life West and SFGG and (for the men) Life West, East Palo Alto and Olympic Club. This was the most even and hard fought 7s season we have had in a while; demonstrated by the lack of blowouts. On the women's side they are crippled with a lack of depth (only 4 teams entered) but the #4 side San Jose played some good rugby and have massively improved over the last year. While they don't have the horses to compete with the top sides yet but they have some solid young athletes coming through and I expect them to win some games next summer.
The men's side was even more balanced as any team really could have gone through. Throwing out Sacramento Lions who either showed up late or didn't bother showing up to the tournaments, every team was stacked. SFGG was especially stacked… and it turns out they were illegally stacked as a couple of Fijian gold medal winners made it into their side, but after realizing they were not registered properly and forfeiting their games they still played the games and kept their commitment. The #4 team was again San Jose Seahawks, a team on the cusp with a solid game plan and some excellent players. How close are they? They beat Life West in the first tournament and EPA in both of the qualifying weekends yet lost out to EPA by 2 points for the final spot. How did EPA do it? They beat Life West and Olympic Club. In fact, nobody came through without a loss, including SFGG with their golden Olympians. When all of your top teams are evenly matched like that it is fun stuff. The bounce of the ball, one missed tackle, that last little bit of fitness – it can decide a game and a series. It was great stuff.
Disciplinary Action Reporting – Process For Reporting Incidents
The various competitions all have their own disciplinary chairs and this will make it difficult to centralize the communication and data. To help Scott Wood has developed a form that will centralize the process, regardless of the competition. The link to the discipline form is https://docs.google.com/forms/d/1mmUNg11uVOSkIsUtHifSqQzalhWbwohk_J6AmPyrucQ/viewform
1. Copy the link and have it available on your smartphone. If you have an iPhone add the link to your home screen.
2. When needed fill it out and click submit. The discipline chair of the competition you refereed will receive a notification about the incident.
3. He/she may contact you latter for more details.
4. If you have any questions as to how to use the app please refer to the following video: https://www.youtube.com/watch?v=_Uz0_gTaOnY
And now on to the games!
(EDITOR'S NOTE: The Editorial Staff here at Hail Pelicus would like to thank Roberto Santiago and Lee Bryant for their summer write-ups. We can't even complain about the brevity of the reports because nobody else, including myself, really bothered. We are, in fact, considering offering Roberto a position as the Official Hail Pelicus Meteorologist. I guess the summer really is a slow news cycle.)
Date: 06/10/2017
Marin 7's 0 – TBD 0
Referee: Santiago, Roberto
Good time had by all
Date: 06/17/2017
NorCal 7's Series 0 – TBD 0
Referee: Bryant, Lee
Seeding for regional qualifier
Date: 06/17/2017
NorCal 7's Series – TBD
Referee: Santiago, Roberto
It was warm. Always great to see everyone.
Date: 06/24/2017
Carlsberg Cup 7's – TBD
Referee: Santiago, Roberto
Good times.
Date: 07/08/2017
NorCal 7's Series – TBD
Referee: Santiago, Roberto
Another hot day in the bay.
Date: 07/15/2017
NorCal 7's Series 0 – TBD 0
Referee: Bryant, Lee
No report received
This Week's Photo
Bunny doing what he loved – giving back.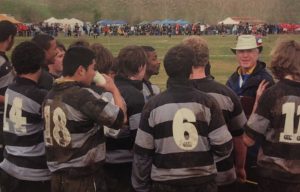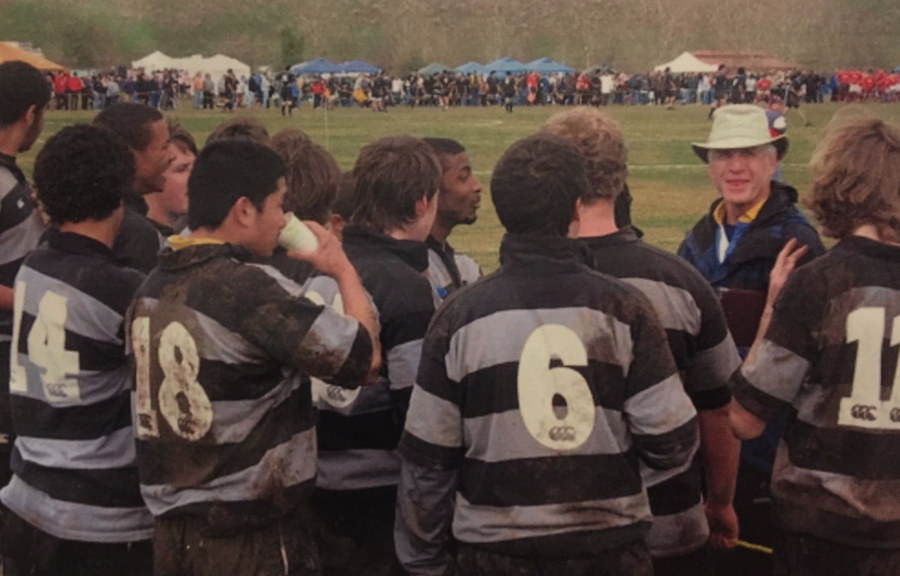 Hail, Pelicus!
For the Senate
Pelicus Pedem Referre