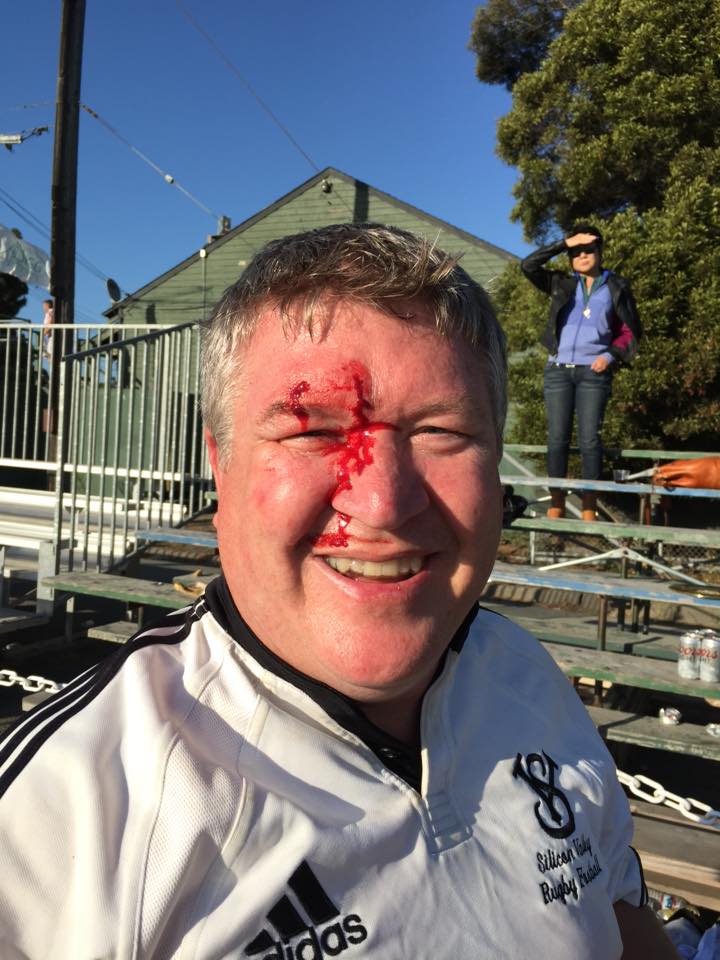 HAIL PELICUS!
For The Love Of Rugby
The previous editor of this fine organ gave me some advice when I took over. He said that he always thought of Hail Pelicus as a love letter to the game of rugby.   I have always taken those words to heart and while our styles are different and the tenor of the HP has changed, at its core it is and always will be about the love of the game.     Why we do what we do, whether one is a player sweating through a preseason fitness session knowing that the reward for this work won't show until 6 months later or one is a referee doing fitness work all by one's self knowing that likely nobody will notice because that extra burst got you to a breakdown on time to manage it and no whistle was necessary.    Whether one is a coach putting extra time in to find new training techniques and game strategies or one is a parent watching a child learning how to test themselves and push their limits.   We all do this for the love of the game.  The love of the game comes in its purest form rarely for someone as rich in experience as I am and so, because of this rarity, I grab any chance I have for lo, a few weeks back, I played rugby.
I didn't play all that well compared to my club days, but I played.   The brain still works but the body doesn't so what was once possible, even routine, is now a fading memory, reinvigorated by the retelling (embellishing?) of past exploits.   And yet, there was joy.   Pure, unadulterated joy.   Joy mixed with pain and frustration, but joy, nonetheless. I was surrounded by familiar teammates and opponents doing what I loved.  I even set up a try (woo hoo!) with a couple of sidesteps and a sweet offload while holding off a would-be tackler.  The orgasmic burst of energy that followed goes a long way towards answering the question of why the game is played and why I, my teammates and my opponents put on our boots and took the field.   The fact that I caught a cleat to the face at the end of the day leaving me with a minor yet impressive looking battle scar after a full day of rugby is the icing on the cake and the cherry on the sundae all in one.
Happy happy. Joy joy.
One of the great clichés of our time is that a person doesn't truly appreciate something until it is taken from them. Strange as it may seem, one of the things I miss most from my playing days was being sore on a Sunday.    Getting up Sunday morning with a few aches and some bruising was a source of pride: I did something awesome on Saturday.   Another cliché that comes to mind is that youth is wasted on the young.   "If I knew then what I know now" rattles around many an old boy's head as he spots an opportunity but then realizes that he no longer has the speed or power to exploit it.   This, of course, is the entire basis for coaching as this knowledge is (hopefully) transferred to one able to use it, but that is cold comfort as one bursts through a gap untouched only to find they are most definitely touched and what used to be a gap you could drive a truck through has filled with defenders.
Just because these are clichés does not mean that they should be dismissed – sayings like these became clichés because they are true.
And so, for a day, I put aside my whistle and took up my mouthguard.   For the joy of competition.  For the thrill of contact.   For the memory of well-earned pain.   For the love of the game.
Gold Medal Worthy Analysis
Rugby's return to the Olympics must be rated as a resounding success. The Olympics are a time when people are open to watching sports they don't normally watch – even silly non-sports like water dancing and race walking – and as a result rugby gained quite a few fans.   The notable presence of Matthew "Alright, alright, alright" McConaughey on the sidelines of the women's tournament was enough to attract more mainstream viewers and news outlets and the on field action got them to stay.   The US Women lost a tough first game against Fiji 12-7 and rebounded nicely by smashing Colombia.  They then played hard and showed their class with a hard fought draw against eventual gold medal winners Australia followed by a narrow 5-0 loss to New Zealand in the quarterfinals.   They finished out of the medals with a respectable 5th.
The US Men lost a golden opportunity in the first match against Argentina when referee Craig Joubert practically handed them the match with a pair of dubious yellow cards but they still managed to snatch defeat from the jaws of victory and gave up a try at full time.   They rebounded well by thrashing Brazil but results had put them behind the 8 ball needing a result against Fiji.   The Japanese upset of New Zealand (what is with it with Japan and major tournaments these days?) threw the race to qualify as a 3rd place finisher up in the air and it ended up coming down to USA or New Zealand.   The Eagles needed to win, tie or lose by 3 or less to advance.    A thrilling back and forth match saw Fiji pull away and hit a difficult conversion from the sideline to grab a 9 point lead with seconds remaining.   The US responded like champions and worked the ball out to Nate Ebner who streaked down the right sideline to score a crucial try.  Fiji, much to the Kiwi's relief, forced Ebner out wide so the conversion from captain Madison Hughes was a tough one.  Unfortunately Hughes missed the drop kick and Fiji hung on for a 4 point victory sending the US out of the knockout round by just 1 point.   The Eagles then went on to win the rest of their games and will have to spend the next 4 years thinking about that first game against Argentina, which is unfortunate because aside from that first match they played some very good rugby.  This team can hold their heads up high.
Just The Tri Tip
Meteorologists and other "fact based" experts will tell you that the last day of summer is September 21st but all of us here in Pelicanland know that the Tri Tip 7s in San Luis Obispo is the true end of summer because it marks the end of the 7s season.   Yes, I know that colleges will start playing some 7s in the next month or so but that is a fall season and has nothing to do with summer.   This is it, the marker, the boundary, the YOU SHALL NOT PASS moment for the Summer 7s season.   What better way to celebrate the end of a season than some 7s on the central coast?
This is consistently on of the best run tournaments of the year, although, to be fair, it wasn't always like that. I recall more than one year coming off the field after the finals to accept the trophy but to find all the tri tip and beer had gone.   To their great credit, SLO has learned from the growing pains of the 90s and early 2000s how to efficiently run a large tourney.  Case in point:  There were 119 matches played and no field was more than 3 minutes behind at any time.  Most matches were in fact started exactly on time.  That, my friends, is organization.   I don't want to hear about "rugby time" or "island time" because this (and many other well organized tournaments) proves the fallacy of those generalizations.
Congratulations to EPA for winning the tournament for the second year in a row, although they have a way to go before matching the legendary Los Gatos sides, winners of 5 in a row and 8 of 9.   On the women's side Chico State took home the hardware and celebrated appropriately, I am sure.    This tournament started as a north v south end of the year summer 7s blowout and the competition has gotten better from year to year.   They added a women's division a few years back and now have an old boys division.   The referee societies also combine for this event as Southern California and Northern California split these Central Californian duties.   A good time for cross pollination of ideas and keeping abreast of our fellow whistleblowers.
I also managed to see something I have never seen before in rugby.   In one of my games a team scored their first 2 tries without actually possessing the ball and the first 3 without even attempting a pass.   Here is the scene:   Team A kicks off, team B catches it and is immediately tackled but the ball comes loose.   Team A kicks the loose ball ahead and falls on it in the try zone.   Team A then kicks off again to team B.   Team B has 2 players try to catch the ball and, naturally, neither of them succeeded.   Ball is again loose on the ground so Team A kicks it ahead and falls on it in the try zone – 2 tries without actually possessing the ball.   Team A kicks off again and this time team B catches it cleanly and gets into their offense.  They move the ball and try to get around the outside but are tackled into touch.   Team A grabs the ball and executes a quick throw in and the receiver goes through the defense to score.   Try #3 without a pass even being attempted – 2 fly hacks and a lineout.
I love this game. There is always something interesting or surprising waiting to happen.
Northern California Rugby Referee Society Annual General Meeting
Yes, fellow flockers, it is time for the AGM.   From our esteemed leader:
Please save the date for our AGM.  October 15.  We'll start at 9:00 AM.
Agenda will consist of the AGM followed by referee training.  We'll break for lunch and then we'll meet with the team coaches to discuss producing the game that we all want to see.
We are in the process of confirming location.
Ask A Pelican
Was hunted in turn by mosquitos in Rio and now has malaria in his blood and a mosquito bite on his ass.   (Thank you, Joseph Heller)
Disciplinary Action Reporting – Process For Reporting Incidents
The various competitions all have their own disciplinary chairs and this will make it difficult to centralize the communication and data.  To help Scott Wood has developed a form that will centralize the process, regardless of the competition.  The link to the discipline form is https://docs.google.com/forms/d/1mmUNg11uVOSkIsUtHifSqQzalhWbwohk_J6AmPyrucQ/viewform
Copy the link and have it available on your smartphone.  If you have an iPhone add the link to your home screen.
When needed fill it out and click submit.  The discipline chair of the competition you refereed will receive a notification about the incident.
He/she may contact you latter for more details.
If you have any questions as to how to use the app please refer to the following video: https://www.youtube.com/watch?v=_Uz0_gTaOnY
This Week's Photo
For the love of the game.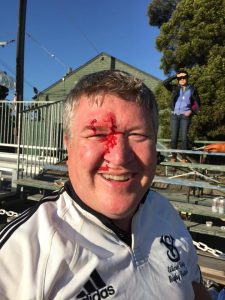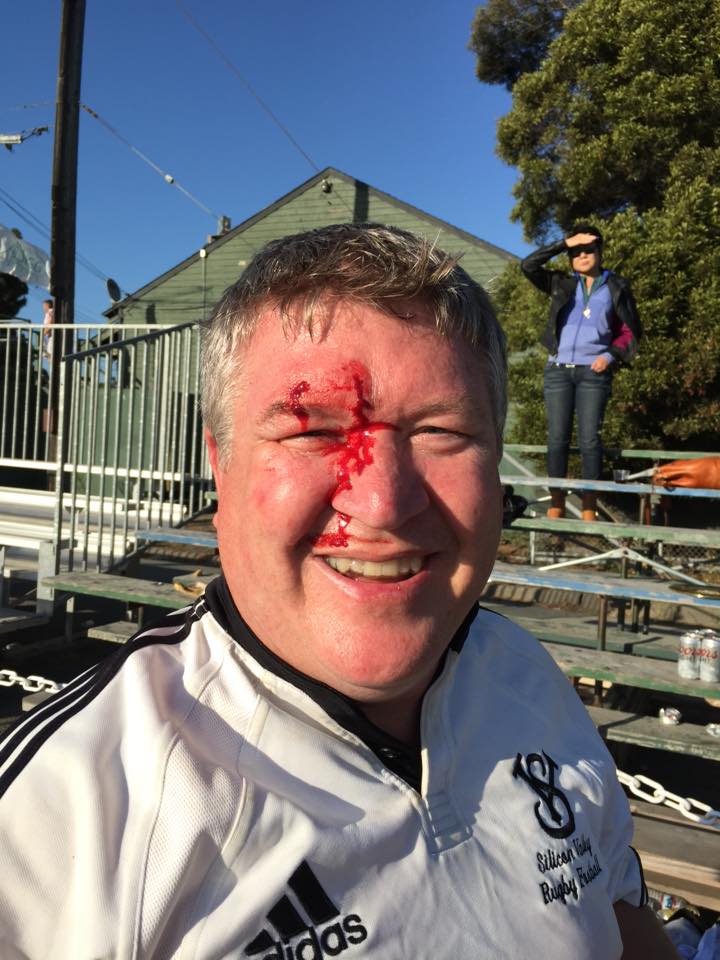 Hail, Pelicus!
For the Senate
Pelicus Pedem Referre