HAIL PELICUS!
Home of Champions
The Northern California Rugby Football Union has one again confirmed its status as the Home of Championship Rugby. Our regular entry, Cal, had (for them) an off year and fell all the way to #4 with a Varsity Cup finals loss to BYU, but up stepped St Marys with a reversal of last year's D1 final to take the USA Rugby D1 college title. With a convincing win over Cal and a split of their series with BYU, coupled with a better aggregate score over common opponents, St Marys ends the year with rugbymag's #1 ranking and it would be hard to argue against it. With the variety of college championships available USA Rugby has managed to reach their apparent goal of being as organized as NCAA football and having no true playoff and determining the best team in the collegiate landscape via committee. Well done, USARFU. Nice timing as well, for the NCAA is finally adopting a limited playoff structure and that would leave USA Rugby standing alone and the masters of confusing top level collegiate championships.
On the club side SFGG has continued their success at the top with a thrilling PRP victory over Glendale in their home stadium of Infinity Park. Congratulations to Mose Timoteo for another stellar season and a shout out to the portrait he has hanging in his attic.
More championships may still be on the way, however, as there is still some rugby to be played. For D3, Life West is in the final against Old Blue NY and they are looking to cap their inaugural season with a national title. It is good to see club rugby back in Hayward again.
The Sacramento Amazons are in the final of the Women D2 competition against the Pittsburg Angels and are looking to bring the first national championship of any kind to the Sacramento area – just in time for the USA Eagles v the Canadian Moose Excrements match on June 21.
Congratulations to St Marys and San Francisco Golden Gate.
Good luck to Life West and Amazons. Show the pretenders how California rugby is played.
This is where champions are born.
Big Things Are Coming – And By That I Mean Big Dinners: NCRRS Annual Banquet June 21
Jim Crenshaw needs to know who is coming to the banquet, if they are bringing a guest(s), and what they would like for dinner.
The choices are: New York Steak Chicken with a mushroom sauce Broiled Salmon Vegetarian The deadline for notification is June 4 We are having it at the Delta King in Old Sacramento. The bar opens at 6
and dinner is at 7.
Please send an email to Jim at crenshaw@cal.net with your food choices and how many guests you are bringing. All NCRRS members receive a free meal – guests cost $50.00.
More Big Things Are Coming – Serious Rugby Business
The NCRRS Nor Cal Summit On The Game will be (amazingly) held in conjunction with the USA Canada match and the NCRRS Society Banquet. This Summit is a forum for best practices and principals of Coaching, Refereeing and Administration to be discussed and presented on by some of our best local assets and resources and is designed to be tailored specifically to issues surrounding Northern California rugby.
The Summit begins on Friday evening, June 20th at 6:00PM and will run until 9:00pm and will start back up again on Saturday morning at 9:00AM and go until Noon, leaving plenty of time to socialize before the 3:00PM Match Kickoff.
The Summit will take place at the Double Tree Hotel in Sacramento, which is right across the street from Cal Expo, where the test match is being played. It is also where the USA Eagles will be staying, and the source of all things rugby that weekend. As an added bonus, the first 75 people to register will also receive a FREE ticket to the USA vs. Canada Test Match on June 21st at the Cal Expo grounds (Sacramento Republic FC Stadium).
Three tracks of emphasis will be offered: Coaching, Refereeing, and Administrative. The agenda for each track is as follows (subject to change, dates and times of each presentation TBD):
Coaching:
Coaching the Kick – The Most Underrated Part of the Modern Game – TBD
The Game of Sevens – Strategy and Fitness Tips for Success – Steve Gray, former USA Eagle 7s
Coaching the Breakdown, Rucking Techniques Guaranteed to Succeed – Ben Parker
Coaching the Lineout in the Modern Game – Luke Gross, former USA Eagle
Top Tips for Coaching Front Row's on the New Engagement Cadence – Mike MacDonald, former USA Eagle
Effectively Coaching Dynamic Running, Field Vision, and Decision Making – Matt Sherman– Former USA Eagle
The Game as Seen Through the Eyes of a Referee – A Referee's Perspective for Coaches – Paul Bretz
Refereeing:
Concerns Specific to Youth – Dave Williamson
Reading the Game – Richard Every
Law Interpretation and Application – Paul Bretz
Managing the Scrum, Lineouts, and Restarts – Matt Eason
The Game as Seen Through the Eyes of a Coach – A Coaches Perspective for Referees – TBD
Administrative:
Fundraising at the Local Level – Best Practices for Local Implementation – Mark Carney
Transitioning, Recruiting and Developing Youth Players into a College or Club Setting – Olympic Club Model – Ray Lehner, former USA Eagle
Delegation of Responsibility at the Club Level – Steve Seifert
501c3 – A How To Guide to the Complexities – Roy Brewer and Ray Thompson
Integration of All Local Levels of Rugby, Utilizing an Online Platform – SportNgin
Registration Made Easy – A One Stop Shop – SportNgin
Keynote Speaker:
On Friday night from 8pm to 9pm, we will have a Key Note Speaker of some significance to discuss their choice topic, of particular relevance to the game's development in our region.
Last Call For 7s Referee Course
Summer 7s kicks off with a Level 1 referee training course on Saturday, June 7 at Gretchen Higgins School in Dixon. Enrollment is limited to 30 students. Directions and details: http://events.r20.constantcontact.com/register/event?oeidk=a07e99fyywe170447fe&llr=kls74beab
On Sunday morning, June 8, beginning at 9 am, the Dixon Youth and High School tournament features referee coaches to help newly trained 7s refs advance to Level 2. Directions and details: http://events.r20.constantcontact.com/register/event?oeidk=a07e9ai77r73b68cd56&llr=kls74beab
And Now, On To The Games…
(Editors note: As you see in some reports below, if there is a playoff/tournament game listed as TDB and you don't tell me who the teams are in the writeup, I will just make up team names. Get with the program, people.)
Senior Games in Palo Alto
Report by Bruce Bernstein
Palo Alto All Blacks & Bald Eagles met for the 2nd year in a row at Stanford's rugby pitch Saturday for the Senior Games (over 50) Final. Many other over 50 year old athletes were there competing in other sports.
Really fun game enjoyed by players, fans & ref: Both teams played a relatively mistake & penalty free match with contested scrums limited to a one meter push.
The Bald Eagles started fast with their winger outracing the field only to knock the ball on in the try zone.
Palo Alto was ahead 4-2 tries at half when the Bald Eagles came back to tie it in the 2nd; only to have Old Blacks Dave Richards extend his body over the try line as time expired. Palo Alto 5 tries to 4 for Bald Eagles.
Great to see the old timers still out there like Mike Comstock, Moses, Bob Benson, Ofa & fellow Pelican Cary Bertolone; plus I saw & hung @ the Oasis with a few guys I played in Palo Alto with in the '80's (not sure how many years ago that was) including 2 that flew in from Portland & Austin.
Date: 05/09/2014
Penn State 58 – West Chester 0
Referee: Bruno, Jordan
Penn State was just too much for West Chester — stronger runners a bigger pack and better ball retention . PSU's physical dominance will be a good matchup for Stanford's open play in the national championship.
Yellow card to PSU lock for repeated early engages and to PSU prop again for a late professional foul. Other than these penalties, a great game to be a part of.
Date: 05/10/2014
Bowling Green 22 – Arizona 45
Referee: Akroyd, Phil
Arizona always looked like winning but Bowling Green kept it interesting.
Date: 05/10/2014
Cal State Northridge 15 – Indiana (PA) 10
Referee: Bryant, Lee
No report received
Date: 05/10/2014
Santa Rosa JC Women 17 – Santa Clara University Women 40
Referee: Bertolone, Cary
Wendy, but sunny, we kicked off at 10:00 am at For Pete's Sake in Santa Rosa. Early on, SRJC seemed to be more in control, rucking well, and took the lead with a try at the 10 minute mark. At the 20 minute mark, Santa Clara went wide and scored. That worked, so they did it again 3 minutes later. That opened it up and they scored two more tries straight up the middle for a 28-5 halftime lead. The second half was played even and everyone had a good run with the final score 40-17, Santa Clara. BBQ and ice cream to finish it off. Great day!
Date: 05/10/2014
St. Mary's College 21 – Life 6
Referee: Bruno, Jordan
A great game. Very evenly matched and a defensive struggle for the first half. Both teams played with discipline and pace, but St Mary's got the upper hand with two yellow cards for repeated infringements at the breakdown. A very close game that could have gone to any team.
Date: 05/10/2014
St. Mary's College 21 – Life 6
Referee: Ranaweera, Aruna
This year's USA Rugby men's college D1A national championship was an intense, physical chess-match played in front of a capacity crowd at Stanford. The game was played at a frantic pace, but both teams' attacking efforts were stymied by brutal, relentless defense. Despite dominating territory and possession in the 1st half, Life only led 6-3 at the half. Soon after, SMC scored an opportunistic try to edge ahead 8-6, but neither offense could break through their opponents' suffocating defensive wall. SMC added 2 late penalties to edge ahead 14-6 before scoring a quick-strike try at full-time, which clinched the championship.
Much thanks to Jordan Bruno and Neil MacDonald for their help as AR's.
PS: With the balkanization of US college rugby, there will be debate whether SMC or BYU is #1 this year, but for all practical purposes, they should be considered joint national champions as they split their season series, 1-1.
Date: 05/10/2014
UC Davis Women 15 – Alumni 20
Referee: Richmond, Jeff
No posts, no ropes, no flags, just fun and good camaraderie for all involved.
Date: 05/11/2014
AIC 36 – Mystery Team that Jordan Can't Identify 31
Referee: Bruno, Jordan
A close consolation game saw AIC run away with a win in the final seconds of the match. Very spirited and physical play from both sides.
Date: 05/11/2014
Venusian Land Rovers 10 – Gregorian Go-Go Dancers 40
Referee: Bruno, Jordan
Close match with well contested scrums and good play in the backs
Date: 05/17/2014
Olympic Club 75 – Singapore Cricket Club 27
Referee: Smith, Pete
Don't let the final score fool you. This game was 33-27 with 20minutes left. OC scored immediately after Singapore pulled it to that score pushing it up to 40-27 and then ran away with it from there. Singapore as you would expect had a mix bag of talent and with the open subs, the game seemed to ebb and flow depending who was on the field at the time. A very enjoyable match to ref and many thanks to my AR's 'Hot Ref' and 'Quick Ref'.
(Editors note: Pete seems to have a bit of a man crush going on here. I'll leave it to the reader to determine who "Hot Ref" and "Quick Ref" are.)
Date: 05/17/2014
Olympic Club 80 – Singapore Cricket Club 20
Referee: Bruno, Jordan
Good close game with Olympic Club taking a big lead late in the second half. Being an exhibition, both teams had a good social run.
This Week's Photo
After requesting a photo from the National Championships held at Stanford and receiving nothing I was forced to look online for a pic of
our referees. Fortunately I was able to find a shot of the team of three that did the D1 final between St Marys and Life.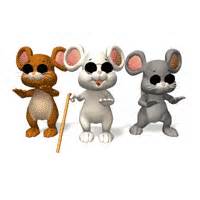 Hail, Pelicus!
For the Senate
Pelicus Pedem Referre