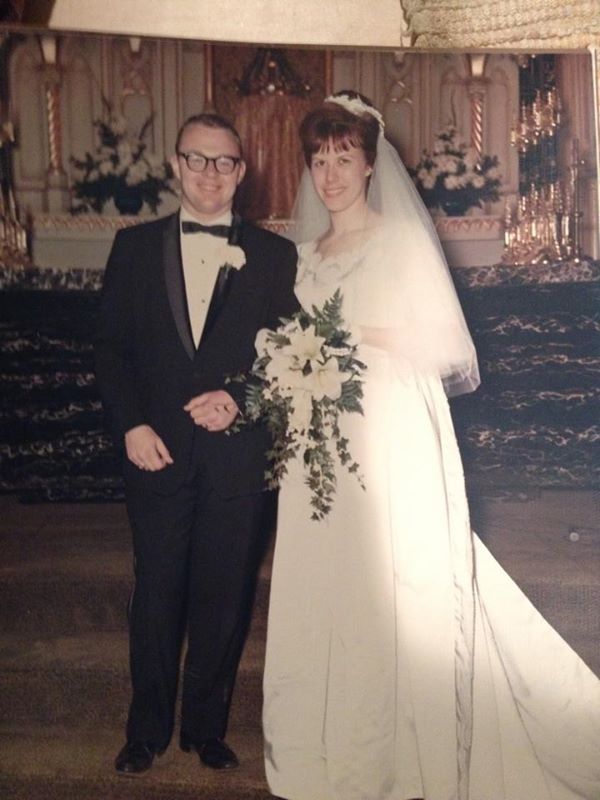 HAIL PELICUS!
Legacy
Legacies can be defined in many ways. One of the ways Webster defines it is "anything handed down from the past, as from an ancestor or predecessor: the legacy of ancient Rome."   Sporting institutions most certainly have legacies – see California, University of, Rugby – though they are not always quite so flattering or even relate to the field of play.   I know of some clubs and institutions that have a proud social legacy and that is not necessarily a bad thing.   Sometimes all that needs to happen is for a commitment to an ideal be made and honored for a period of time, until that commitment is so ingrained is it indistinguishable from the ideal.
Legacies are tricky things.   You can try to institute a legacy but this rarely seems to work.   They may stick around as an idea for a while but fail when the generational shift inevitably happens.   These can often be the result of marketing and tend to last just as long as the marketing campaign.   What really makes a legacy is when people buy into an ideal and then live that ideal. No catch phrases or slick campaigns, but a tradition that grows organically and is handed down through the generations naturally: THIS is what we stand for… THIS is what we strive for… THIS is what we try to be.   Results are not necessary, but they often follow because players are not playing just for themselves or their teammates, but for the generations that came before.   When another kind of legacy comes around, when the son or daughter plays for their parent's club, then that feeling becomes even more intense and the effort that much stronger and the legacy is strengthened.
Why, I hear you ask, am I so fascinated with the topic of legacies at this time?   Well, I'll tell you.   Last week my family gathered together to celebrate the 50th wedding anniversary of my parents.   This union, cemented in Michigan, soon moved out to California and started raising a family – a family of doctors, engineers, musicians, salesmen, executives… and athletes.   We were initially swept up in that first true American soccer generation of the 1970s but when a soccer scholarship at St Mary's ran out of eligibility rugby stepped up.   This in itself is unremarkable as in the early 90s that was how people got to know rugby – they picked it up in college.   What is remarkable is what happened next.   This young soccer player, Jon Hinkin, just happened to be the fastest guy anyone had ever seen and with the ability to kick of either foot was a natural at left wing.   After helping St Mary's to a famous victory over Cal he started to get noticed and was selected to represent Northern California against Southern California in the collegiate Pelican – Griffin game to held at UC Santa Barbara during the Santa Barbara Rugby Tournament.
Now I was an undergrad at UCSB at the time and a member of the track team (pole vaulter, actually) and came out to watch this "rugby" thing.   I was getting a little bored with track and, to be honest, had probably topped out at vaulting, so I was the perfect receptacle for what I saw. I was hooked. This game looked like SO MUCH FUN!
And thus a legacy started to germinate.
Jon went on to play for OMBAC and to make the USA Eagles, where he was the 7s captain for several years.   After retiring he stayed involved and, as a way to bring fans to the USA 7s in San Diego he started a tournament called the San Diego Invitational.   When the USA 7s moved to Las Vegas he went with it and now runs the Las Vegas Invitational, the largest rugby tournament in North America.   He also helped start the CRC and is involved in bringing other rugby events to the US.   He has become one of the more influential people in the spread of rugby in the USA.
I never quite reached those heights, although I am immensely proud to have participated in an Eagle 7s camp and captained the Pacific Coast Grizzlies once.   After retiring from active playing I took up the whistle and have done a little coaching but I see this publication as my greatest sphere of influence as I (try to) entertain and enlighten people as to the goings on in Northern California rugby and to evoke the joy that this game can bring and thus helping cement the legacy of Dr Bruce Carter, from whom I took over the Hail Pelicus.
Both of us were hooked early by the addictive rugby bug and have striven to give back to the game we love.   Our legacies will be determined when someone else takes over these jobs.
This brings us back to the 50th wedding anniversary of Michael and Joan Hinkin.   For 50 years they have loved and struggled and raised 6 children along with assorted others who spent a large percentage of their time at the Hinkin place – when you are making dinner for 8 what is 1 or 2 more?   They taught us to love what we do and to give back what we can for there is no better way to repay that which you love.   They taught us the value of loyalty and honor. For 50 years they have been an example to everyone without any attempt to swagger or bring attention to themselves, they just did what they did and did it well.   The made a commitment to an ideal and honored it.
This is the heart and soul of a legacy.   That is the heart and soul of this rugby legacy.   May it live on for generations uncounted.
Strapping On The Ol' Nosebag – Save The Date
Once again the flock will be coordinating our banquet around the USA National team schedule as the United States Eagles take on Samoa and the Canadian Mooselovers take on Japan in San Jose.   The Pelican Elders will be holding our Annual Awards Banquet in San Jose on Friday, July 17 at the Sonoma Chicken Coop on Skyport Drive – right by Avaya Stadium where the internationals will be held. Please RSVP via email to Jim Crenshaw at crenshaw@cal.net with how many guests you are bringing.  
Banquet details:
Date:                    Friday, July 17
Time:                     Drinks start at 7:00, Dinner served at 8:00
Location:              Sonoma Chicken Coop, Skyport
90 Skyport Drive Suite 100
San Jose, CA 95110
Cost:                      All NCRRS members receive a free meal – guests cost $50.00.
Tonga? Samoa? What's The Difference?
There is a big difference and in last week's Hail Pelicus I misidentified the USA's opponent on July 18 as Tonga.   The correct opponent is reported above: the USA will play Samoa.   Many apologies to my Tongan and Samoan friends… and even to the ones who don't like me all that much, if there are any.
Ask A Pelican
Yes, it's time for this week's installment of "Ask A Pelican", the widely loved Q and A session with Hail Pelicus.   This week's question comes from Reginald Kenneth Dwight of Pinner, Middlesex, England, who asks:
"Is the Pelican Awards Banquet really on a Friday this year?"
Yes, Mr Dwight, it is.   As we all know Saturday's all right for fighting so the USA and Canada internationals are being held on Saturday night. Since we all want to watch the matches we would have to wait for them to finish before congregating, and if the society was to wait until they were over to hold the banquet we would have started at 10:00PM at the earliest.   We wouldn't have time for your song when you do the crocodile rock with a tiny dancer.
The option of having an Annual Awards Tailgate Party was never considered.
Summer Planning – Looking Ahead
From our Noble Leader, Pelicus Iudex Pennipes:
It's hard to believe that the 2014-2015 season is fast approaching its conclusion but the fact is that there are only a few more games. Please update your availability on Assignr as assignments will be forthcoming. All of the matches this weekend will require teams of three.
Additionally, 7's scheduling will be taking the forefront and some tournaments are all ready on Assignr, including a June 20th event in Bakersfield. This is a major event with a 7's tournament, 15's challenge matches and Youth Regional All Star Challenge held on 10 fields- Similar to the LVI. NCRRS will be looking to send a minimum of 10 referees.
Disciplinary Action Reporting – Process for reporting incidents
The various competitions all have their own disciplinary chairs and this will make it difficult to centralize the communication and data.  To help Scott Wood has developed a form that will centralize the process, regardless of the competition.  The link to the discipline form is https://docs.google.com/forms/d/1mmUNg11uVOSkIsUtHifSqQzalhWbwohk_J6AmPyrucQ/viewform
Copy the link and have it available on your smartphone.  If you have an Iphone add the link to your home screen.
When needed fill it out and click submit.  The discipline chair of the competition you refereed will receive a notification about the incident.
He/she may contact you latter for more details.
Referees On Tour
From Cary Bertolone:
I was asked to ref the Catalina over 40's on May 2nd, for the third year in a row. It fits in nicely with getting to play the over 50's match for my University Alumni team, Ancient Aztecs now, SDSU back in the day. I had the first game at 8:00 am. LA Rugby vs Las Vegas. It went well for L.A., not as well for Las Vegas, 40-5.
I had the third game of the day, Huntington Beach vs. Pasadena. Same kind of game. Huntington Beach had too much for Pasadena and they won 50-0.
My game that I played in was Aztecs of San Diego vs "all of L.A.". We won that game 15-5, but "who cares?" Only we cared and so be it!!!
Too much fun!!
On To The Game Reports!
EDITOR's NOTE: We are starting with a pair of reports from our East Coast Pelican, Tom Zanarini, the first being his report from last week that I forgot to put in.
Date: 04/25/2015
Referee: Zanarini, Tom
Slippery Rock Rugby Tournament
Location: Lawrence County Fairgrounds, New Castle, PA
Teams: Slippery Rock U., Clarion U., South Pitt Men's Club, SLOBS (Slippery Rock Old Boys)
I haven't been to my alma mater since 2008 where I refereed the tournament as a relative rookie. Moving back home made this opportunity too good to pass up. I left Westerly, RI on Thursday night to stay with my best friend, college mate, prop to my hooker, Vice President to my President while at the Rock, Andy Wehr. I was able to finally convince Andy to take up the whistle, which he did last year for the New York Rugby Referee Society. So this weekend he was in the same position I was in 2008. After a night in Red Bank (see Jay and Silent Bob), NJ we drove on I-80 for 6 or so hours to our old stomping ground. Arriving on campus is surreal as the campus has changed quite a bit. All of the old 1960 style class buildings and dorms are nearly gone, replaced and updated to modern standards. Good to see our tuition money going to work. But first, Bob's Subs. I'm sure every college town has what they consider the best sub on the planet. In Slippery Rock it is Bob's and a mandatory stop for any returning alum.
Friday night we hooked up with the current club members at the rugby house. This place is in desperate need of a demolition permit. Living in squalor is a complement. Keg firmly planted in the middle of the living room, no ice required as it is Natural Light and not worth the price of frozen water. After hearing the sweet young voice of a coed say, "I'd like to do a shotgun, please," we decided it was time to leave the young ones to their own devices. Not before we were given the tour and noticed 2 trophies from 1995 and 1996, when we were in charge. No need to wonder though. We did return after dinner (and after dark) with two female rugby alum to show them the 'house.' And wouldn't you know that the 1995 plaque for 1st place in the Rock Rugby Tournament somehow ended up under my shirt? Funny thing.
EDITOR'S NOTE: You do know this is being published on the interwebs, yes?
Saturday was the cluster that we predicted. The 10am kickoff was pushed to 'whenever our jerseys get here.' That was about 10:50am. First match, SRU took it to Clarion 17-5. Second match the SLOBS outlasted South Pitt 17-12. Third match South Pitt whitewashed Clarion 35-0. Fourth match the SLOBS showed that age and treachery beats youth and speed by 31-12. So, what of the 3rd v 4th and 1st v 2nd matches? Well, times ticking on the kegs, so let's just play one more. Green (SRU/SLOBS) were twice as good as Red (South Pitt/Clarion) 24-12. So, off to Rock Falls for the after party!
SRU was fortunate (for entertainment's sake) to have about 8 zulus on the day. The zulu trail was composed of a slip and slide lined with ketchup, mayo, mustard, jalapenos, and I'm sure lots and lots of other slippery additives that lead directly to the Slippery Rock Creek. Yeah, they put a lot of effort into that. After the dying fire was helped to a second life by way of used motor oil, we decided to leave early once again. A quick trip back to town for some refreshments at Ginger Hill Tavern was in order.
All in all a great trip to see old friends where rugby is only a part of the reason to go.
Date: 05/02/2015 – 05/03/2015
Referee: Zanarini, Tom
New England Rugby Union Championships
Fort Adams State Park, Newport RI
The end of the spring season in New England culminates with the NERFU Cup, a 15's tournament for the men's and women's clubs. No colleges are present and this year no men's D1 teams were present. The tournament is traditionally held later in May, but a previously scheduled boat race (a real boat race, not what you're thinking) is passing through Newport later. D1 teams had league matches already scheduled so had to pass on the festivities. Newport is less than an hour from my new home in Westerly, RI so our Friday commute was no problem. Newport is of course a gem of a town. Old colonial architecture downtown mixed with massive Gilded Age mansions along the coast. If you've never been on the Cliff Walk before, it's worth the trip.
Fort Adams State Park is the home of Newport Rugby, with their own dedicated pitch overlooking Newport Harbor. It is one of the most picturesque rugby scenes in the country. While Santa Cruz's field is superb overlooking Monterrey Bay, Newport Harbor has it's own charm with some mansions across the water, downtown visible and the Sail Newport docks across the street. On the other side is former Navy officer housing that has that special New England charm. 3 fields are used for the tournament, one right next to another. Plenty of food and beer for all and Ruggers sets up an excellent kit tent for all your gear needs. I managed to find a pair of Puma studded boots for $25 in anticipation of the autumn's sloppy mud matches.
NERRS has an exchange with the Gloucester and District Referee Society in England and coordinate the import leg of the exchange with the NERFU Cup. Three referees made the trip ranging in age from 28 to 48 to 68. A great bunch of fellas (as you would expect) who were shown around New England from Boston to Vermont to Newport over the week plus visit. The Society also hosts a dinner on Saturday night at La Forge, adjacent to the Tennis Hall of Fame. It was great to hook up with the NERRS referees to establish myself back into the mix. Of course being the small rugby world that it is, I wasn't flying alone. Fellow Pelican Jeff Ferguson has also migrated back to New England to spread his wings among our eastern brothers. He did me the pleasure of running AR on Sunday morning in his collar.
Matches:
I was assigned to referee one match on Saturday and run AR three times and do one match in the middle on Sunday. As happens, another ref called in sick so one of my Saturday AR assignment turned into a middle run.
D3 pool: New London 6 v Boston Irish Wolfhounds 12
First match of the day and I get my old club, New London. I never played for them, but was their team referee and practiced with them so I never got to referee the lads. A fine match with very few penalties Both teams attacked well, rucked hard and had great defense. BIW's was able to find in-goal territory while NL had to settle for 3's.
D2 consolation semi final: Old Gold 5 v New Haven 48
A consolation bracket match. The winner gets into the D2 consolation final. New Haven outmatched Old Gold on the ends with some very fast wings. One is on the Olympic Development watch for 7s. If he lived in Boston or New York he would surely be on a premier team.
Sunday D2 Consolation Final: New Haven 24 v Newport 31
Newport was out to prove themselves at their host tournament. New Haven ended up leaving Saturday with 13 active players and were unsure of their ability. I thought this match was going to be very one-sided when I arrived to see Newport in full warm-up mode with 23+ players and New Haven sitting on the side of the hill wondering who will show up. Newport scored two tries right away which seemed to wake up New Haven. Halftime came with the sides tied at 17. We actually had quite an exciting match. Scored were back and forth and I was sweating a tie. Newport found ground with a few minutes left and managed to control the match til the end.
It was a great weekend of tournament rugby. I reconnected with some old friends and made tons more. Can't wait for the next one!
Date: 05/02/2015
EPA Razorbacks 48 – Sacramento Lions 7
Referee: MacDonald, Neil
AR: Bernstein, Bruce
AR: Valerio, Stephen
The Sacramento Lions held Razorbacks to a 12 point lead in the first half, but strong running and fast ball enabled the Razorbacks to pull away in the second, before the plucky Lion's positive rugby earned them a consolation try. Many thanks to Stephen Valerio and Bruce Bernstein for their help on the touch line.
Date: 05/02/2015
Olympic Club B 17 – Life West 52
Referee: Pescetti, David
A great day for rugby. But the first half was decidedly one sided. Life chose to play their A side for the first half and racked up an impressive lead. In the second half with the Life B side on the pitch it was an even contest. The lead Life created in the first half was insurmountable. A fun feisty friendly.
Date: 05/02/2015
SFGG Women 12 – Sacramento Amazons 24
Referee: Tucker, Chris
AR: Van Staden, JC
Got up early, drove down 80 to jam a quick trail run up in the Oakland hills as a warm up.   The demands of long course training mean that the 3.75 miles I would do while refereeing is nice, but no substitute for a double digit day. So 7 miles uphill and down dale in the pleasant cool sea air, and then on over to TI for the rest.
As a curtain raiser, the women's Norcal championship would be hard to beat. Played with good spirit, and at a pace which surprised me at the outset, but is a strong indicator of how far the women's game has come along. The Amazons' strategy was clear — shove the ball down the throats of the opposition until they choked, then pass it out and gain ground. This worked well in the early going, but as legs tired, so the breakdowns became messier. The Amazons ultimately had a player temporarily suspended for repeatedly leaving their feet, but given their previous advantage in the forwards, this simply evened it up a bit. The game was also competitive in the loose, with SFGG repeatedly pressuring the Amazons back line into errors, and making ground themselves when they could spin the ball out wide. At the end of the day, however, forwards decide who wins, and backs by how much. And the visitors' forwards are so very good at what they do. If they can minimize their tendency to overcompete at the ruck, they will do very well in the coming weeks.
The game did highlight the value of a competent AR. I had JC on one line, and a player with a flag on the other. On one side, therefore, observations on who's doing what behind my back, rock solid procedural calls, and overall how can we manage the game better. On the other, well, you just have to work harder, and ask good questions when the moment arrives. So if anybody ever asks, take the best seat in the house, and run the line. Everyone will be happier, you included.
And then I got to watch the first of the two PRP games on the ground that day, with a beer and some fine company. Not a bad Saturday.
Date: 05/02/2015
St. Mary's College 48 – Lindenwood 32
Referee: Ricono, Nick (Southern Califnornia)
AR: Byrnes, Bryant
AR: Sandhill, Peter
Attendant Miser: Crenshaw, Jim
Report from Bryant Byrnes:
Question to James-was it not Davenport rather than Lindenwood?
EDITOR'S NOTE: How should I know? I wasn't there.
This semi final had Nick Ricono in the middle-assigned from the National panel (aka, the Nor Cal B Panel) and from SoCal. Peter Sandhill and I were the ARs. Sunny Jim Crenshaw was in attendance just to watch the ponies run and also give the kids their allowances. (I like the Society's proactive approach to paying its members.)
It was all St Mary's the first half; 24-3. But they neglected their Wheaties at the break and Davenport came roaring back. Its missed conversions (at least four) kept this from being a nail biter. Nick had a super game.
Date: 05/02/2015
UC Davis Women 10 – Alumni 30
Referee: Hosley, David
A nice tradition is starting at UC Davis, with this second annual alumni women's match on a beautiful day. The undergrads got to the round of 16 this season, and are looking forward to sevens competition later this month. The university side started out fast, but experience won out. For one of the alumni players, it was the first time she'd laced up her boots in ten years.
This Week's Photo
The start of a rugby legacy, all unbeknownst to them, April 30, 1965. L-R: Michael D Hinkin, Joan M Hinkin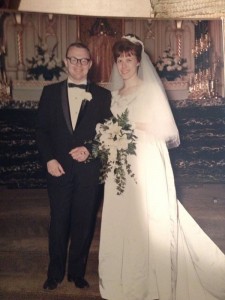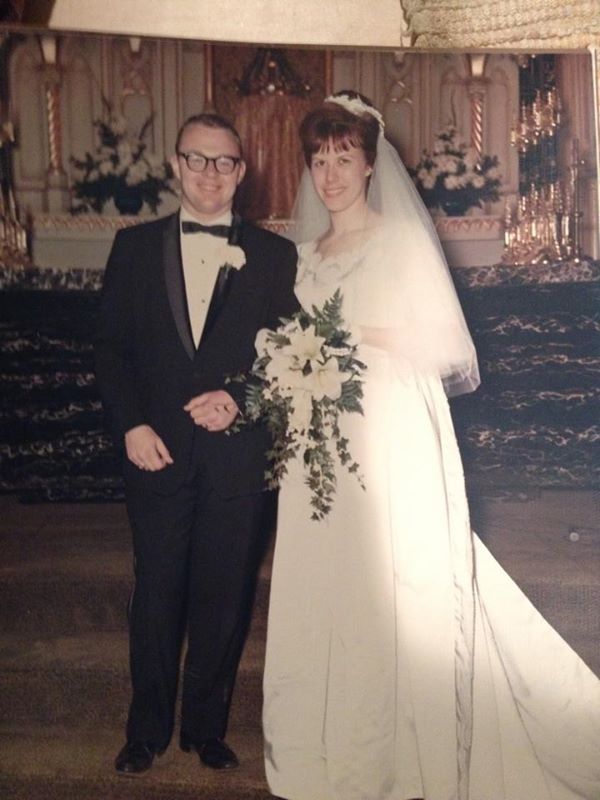 Hail, Pelicus!
For the Senate
Pelicus Pedem Referre