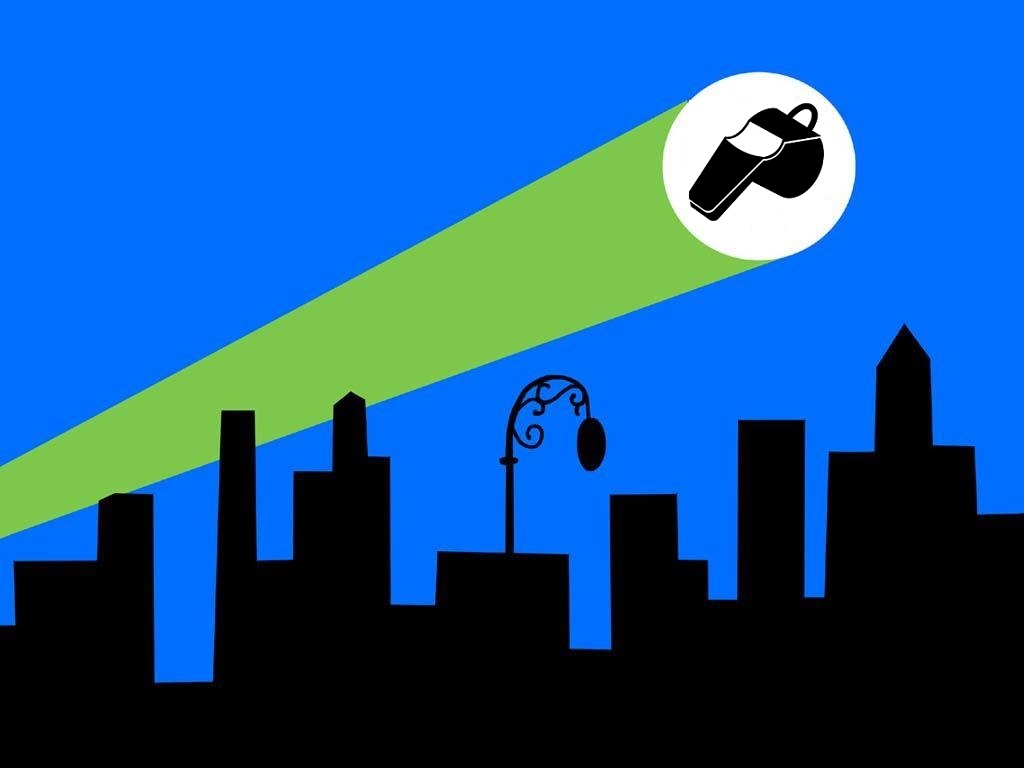 HAIL PELICUS!
Let's Get It On
I've been really tryin', baby 
Tryin' to hold back these feeling for so long 
And if you feel, like I feel baby 
Then come on, oh come on
 
Let's get it on
 
-Marvin Gaye  

When Pelicus Scriptoris was in charge of Hail Pelicus he described the publication as a weekly love letter to rugby. While I may have pushed the metaphor a bit here the feelings that Marvin Gaye evokes of wanting, needing and impending release echoes with how I feel at the start of a new rugby season. The preseason is over, the holiday break is complete, the friendlies are finished; it is time for the unfriendlies as leagues kick into action. The start of a season is always intoxicating as the slate is wiped clean and everyone has that most special of feelings: hope. Anything is possible at the start of a season.
Rugby gives me all the feels. Let's get it on!
This, of course, means that referees need to be in full swing as well. Please update your availability on WhosTheRef to let Pelicus Fistulator know who he can assign. If you don't update your availability, don't be shocked if you get an assignment anyway in the hope that you may become available. We have a full slate of games across all competitions and need all hands on deck. As you can tell from This Week's Photo, the Referee Signal has been lit.
According to the longstanding tradition that I made up a few weeks ago, because it still holds true, I must remind everyone that the USA is ranked #1 in the world in 7s.
Shakeup in the Men's Club Divisions
The sudden and tragic loss of Ben Parker had a larger effect on the Northern California rugby community than initially suspected. The team that he had founded, coached and led, the Sacramento Blackhawks, notified the NCRFU on Thursday, January 10th, that they would be unable to field a team in either D2 or D3 and that the club was essentially folding completely. To add to the disruption the previous week Colusa RFC, perennial D3 power, notified the NCRFU that they were folding due to low numbers . Stunned with the loss of two D3 sides and a D2 side the NCRDU had to adjust as best they could to the new reality. Per Andrew King (NCRFU Scheduling Secretary, backup vocals, drums), the leagues will now look as such:
D1 (PRP and includes CR1, CR2, and CR3)
SFGG
Life West
Santa Monica
OMBAC
Belmont Shore
Glendale Merlins
D2 (Round robin top 4 make Semis)
Olympic Club
San Jose Seahawks
Vacaville
BA Baracus
Old Gaels
Life West D2
SFGG D2
Santa Rosa
Sacramento Capitols
D3A (Top 3 make semis)
Napa
Olympic Club D3
Redwood
Fresno
Chico Mighty Oaks
Google
Berkeley
San Joaquin
Silicon Valley
D3B (Top 2 play for the 4th spot in the D3 Semis)
San Jose Seahawks D3
SFGG D3
Old Gaels D3
San Francisco Fog
Central Coast Beach Dogs
Mendocino Steam Donkeys
Reno Zephyrs
Shasta
BA Baracus D3
Marin
Pleasanton Jesters
Women's D2 (all 4 make semis after double round robin)
San Jose Seahawks
All Blues D2
Sacramento Amazons
SFGG
Pacific Referee Premiership
After several years of using Nor Cal B Panel referees (aka USA Rugby National Panel) for their competition the PRP has decided to forego the honor of paying USA Rugby $600/match + expenses. The local societies of Northern California, Southern California and the Rocky Mountains also declined the honor of providing ARs for these B Panel luminaries without the chance to advance their own referees. The three societies presented a plan to the PRP to provide an arguably better product that was also cheaper and the PRP, in their infinite wisdom, accepted the offer.
But that's just, like, my opinion, man.   A more informed opinion comes from NCRFURS President Pelicus Iudex Pennipes:
I'm happy to announce that NCRRS, in conjunction with SCRRS and RMRRS are partnering to provide officiating services for the PRP competition this year. We collectively feel that we can provide a superior product for our local teams at a much reduced price to what USAR was providing. The PRP leadership feels the same.
What this means is that our local officials will once again be referring all of our local Division 1 games and the assignments will also be locally controlled.
Lee Johnson will be the referee manager for the competition and Lee will be reaching out to selected NCRRS referees and referee coaches to officiate the competition. For those participating in the competition it will mean an increased workload: Mandatory weekly conference calls, timely video review and self-analysis through the Advantage video system will all be part of the PRP group.
2019 USA Rugby Game Management Guidelines
Looking for guidance on how to manage a game? Well, USA Rugby has your back. You can find the 2019 USA Rugby GMGs here: https://drive.google.com/open?id=1XXcRfsVtLL-qUawEHUI47ei0dt_65fDM.
If you do not have access to the google drive linked above you can also view them as well as other pertinent documents here: http://www.usarugby.org/referee-resources/
Disciplinary Action Reporting – Process For Reporting Incidents
The various competitions all have their own disciplinary chairs and this will make it difficult to centralize the communication and data. To help we have developed a form that will centralize the process, regardless of the competition. The link to the discipline form is https://docs.google.com/forms/d/1mmUNg11uVOSkIsUtHifSqQzalhWbwohk_J6AmPyrucQ/viewform
Copy the link and have it available on your smartphone. If you have an iPhone add the link to your home screen.
When needed fill it out and click submit. The discipline chair of the competition you refereed will receive a notification about the incident.
He/she may contact you latter for more details.
If you have any questions as to how to use the app please refer to the following video: https://www.youtube.com/watch?v=_Uz0_gTaOnY
On To The Game Reports!
Date: 01/11/2019
UC Davis 3 – St Marys College 78
Referee: Steven Fenaroli
Friday night lights had a new meaning in Davis. Both teams were working towards a strong showing in an early season contest and both teams had played Central Washington the week before.
The rain was holding off as long as possible but as the game started, the rain started to fall. It didn't last long, but it was enough to create slick conditions for the first 10 minutes.
The game was a high energy match filled with UCD stopping SMC line breaks and making each breakdown a contest. Scrums were also evenly matched with both teams working well in the early season contest.
Tensions got high at one point during the game but they remained contained and at a peak boiling point.
SMC had the conditioning and game knowledge to take advantage of UCD mistakes and mishaps.
The 78-3 game was a great Friday night event under the lights and in front of a respectable crowd.
Date: 01/11/2019
UC Davis B 5 – St Marys College B 50
Referee: Chris Tucker
I arrived 15 minutes after the A-sides kicked off, and watched most of the 1st half. Davis were dogged in defense, and Mr Fenaroli was having a good game. It was cold, dark and wet, and with NorCal's lamentable predictability, that meant playing on a gridiron pitch with dubious lines and little rubber pellets for days afterwards. Small price to pay for getting the first game of the season in, however!
As just about everybody thought, St. Mary's was on the front foot most of the game. Davis tackled hard, contesting well at the breakdown, but were a level below their opponents. I will say this for them, they had heart, and none of the tries were long breaks. The visitors fought for every yard (this being an Imperial-measurement pitch, they found it easier to do that than fight for every metre as required by the lawbook) but were unable to make ground with the ball in hand, and frequently kicked away or lost the ball at the breakdown.
The game was played in good spirit throughout, with only one minor incident of half-hearted handbags that was more of a miscommunication than any real offence. End result seemed about fair, with the home team scoring a consolation try in the last quarter of the game.
Date: 01/12/2019
Chico Mighty Oaks 36 – Berkeley RFC 32
Referee: Chris Tucker
The second game in 2 days, also played on crappy gridiron field thanks to the weather and the intransigence of those in control of public playing fields. The home town Mighty Oaks probably regretted this most of all, as they were unable to use their speed and fast hands owing to the narrow field. But rugby was played, as is always the most important thing.
Berkeley showed up with 16, so we had 2 TJs from Chico, including the indomitable John Fox, who it was great to see in fine fettle. The small numbers didn't make for a dull contest, however, and the visitors took the lead in the 10th minute with a penalty, after 2 quick tries (one apiece) had opened the contest. From there it was back and forth, cagey stuff for the rest of the half.
It occurred to me midway through the 2nd half that we were seeing the best that rugby has to offer. Not only were 30 guys getting stuck into each other with big grins, but even after Berkeley used its only sub, with an injured player unable to walk, the Chico team carried water to their visiting opponents under the posts after scores. Chapeau.
It similarly occurred to me in the last 5 minutes of the game that we were also going to see the worst that rugby has to offer. The other TJ (who shall remain nameless) chose to voice his opinion of a penalty decision against his team in a loud and insulting fashion. (He later admitted not to know the tackle law, which begs the question why he needed to announce his ignorance quite so loudly. But I digress). Summarily ejected from the enclosure, he refused to leave and so we had a short delay until the coaching staff encouraged him on his way.
As time expired, and Berkeley scored a try to get them within 7 and earn their bonus, one Chico player took exception and also started up complaining about the try. Quite why was beyond the rest of his team, who told him to pipe down. As the kicker was setting up for the conversion, a fight started under the posts, which is the first time I've seen the WINNING team fight among themselves. I did ponder while this was going on that the only thing that could stop them from winning (time had expired) was if I awarded a penalty against them for a 9.27. According to 5.7.b we would then restart with a penalty (at the halfway mark) and Berkeley would have another chance. But this was clearly a time to let the team enforce their own discipline, and so we ended it there, the Berkeley stand-off and I having a laugh at the absurdity of the situation.
In summary: bad discipline failed to ruin a fine game, and at least 29 players left the field happy to have played for the first time in 2019.
Date: 01/12/2019
SF Fog 37 – Central Coast RFC 26
Referee: Grant Mcdougall
The Fog came ready to play. They played with real spirit and passion on a lovely sunny day in San Francisco.
Date: 01/12/2019
Vacaville 7 – Olympic Club 58
Referee: James Hinkin
We're back! League play kicked off with the Olympic Club testing the waters in their new division against Vacaville, who finished 3td last year in D2. The weather was perfect for rugby: sunny with slight chill (60 degrees maybe?) and the field – the all weather football field at Vacaville Christian High School – was fast. Both teams were playing a little short on the bench with O Club only bringing 17 as the rest of their club was off playing their D3 opponent. Numbers may be an issue going forward if they can't get more bodies out on the field.
In any case, the lack of subs didn't seem to bother the Flying O as they powered over for a converted try after just 5 minutes. A deft kick to space a few minutes later by the impressive Vacaville captain and #10 Matt Hensley saw the O Club winger isolated and he made a poor decision, trying a hero pass while being tackled. The pass went straight to a Vacaville player who gratefully sprang forward to his goal line and 2 passes later the home side had crossed the line. A difficult conversion was successful and the game was tied. Unfortunately that was the last time Vacaville was able to get points on the board as O Club's skill and experience took over. The visitors were dominant in the scrum – recording a pushover try to retake the lead – and had playmakers across their backline. The home side seemed to only have one player able to create with ball in hand (the aforementioned 10) and once the ball got past their flyhalf it was just straight running. This can be effective but the O Club defense was up to the task.
This was an excellent game played in great spirits and both sides were committed, energetic and well coached. The scoreline does not reflect on the play of Vacaville as much as the lethal finishing of the Olympic Club, epitomized late in the second half when good hands produced an overlap on the right but the last pass was very low. The O Club wing dove to the ground and caught the ball cleanly and was quick enough to get back to his feet, sidestep a defender and dive across for the score. A comprehensive win for O Club who look to rebuild from D2 and have announced their presence with authority. I fully expect Coach Chris Motes to have Vacaville in much better form next week.
Date: 01/12/2019
Cal Maritime 32 – St Marys College C 20
Referee: Jeff Richmond
St. Mary's C was a late add to Cal Maritime's plan for the weekend, following another team dropping off their schedule. The St. Mary's front pitch was a bit soggy from the recent rain but in pretty nice shape. Cal Maritime got off to a good start. The first 10 minutes (3 periods of play that day 30 min, 30 min, 20 min) were spent mostly in St. Mary's half of the pitch and Cal Maritime notched a penalty goal for the first score. However, St Mary's found their form with quick ball off of the loose and well-developed attacks to lead 15-10 at the first break. Substitutions were plentiful and Cal Maritime had a better looking second period. One of their centers poached a St. Mary's pass taking it 60 m the other way for a try. The lead switched to Cal Maritime at the second break, 20-15. The third period was all St. Mary's as they scored 17 unanswered points. Though Cal Maritime had a player out for a red card, St. Mary's was sporting enough to allow Cal Maritime to play a full 15 to give everyone some game time.
Date: 01/12/2019
Fresno 30 – Olympic Club B 17
Referee: Neil MacDonald
Fresno, named for the ash trees along the San Joaquin river, was founded in 1872. Fresno RFC was founded 99 years later, and on Saturday began their 48th season with a home D3 fixture against Olympic Club.
Unseasonably glorious weather awaited us in Fresno on the far side of the dense fog on the eastern side of the Pacheco Pass coming down into Los Banos, and the sun erased some of the mark the week's rains – and the preceding high school match – had left on Holman Park.
O Club travelled with a squad of just 16, coached by the irrepressible Bubba Jones. Their hosts, coached by the evergreen, place-kicking lock Roger Skinner, had numbers to burn and a strong turnout of supporters.
Fresno took an early lead from a penalty kick after O Club didn't roll away at a tackle. The visitors struck back quickly, crossing in the left corner, but were prevented from grounding by a phase. Unfazed, O Club's center scored from the resulting 5m scrum, successfully converted by their captain and scrum half David. 3-7 with 10 minutes played. O Club extended their lead nine minutes later with another try: 3-12 with 20 minutes gone. Sometime Pelican Rodney Tuisavalo, playing at center for Fresno, showed that he still has the moves to break defenders' ankles, and failing that the strength to go through them. After a sublime line break, he put his captain Mark in with a beautiful ball given and received at full pace, and Fresno were back in the match at 8-12.
Fresno came out hard in the second half, clearly fired up from the half time chat. Rodney and Mark combined again to pull Fresno ahead 15-12 in the opening minutes of the half, and Fresno crossed again from close range minutes later to pull eight points ahead. O Club weathered the rest of the storm, used their only sub, and worked their way up the pitch with sustained passages of phase play and some ball retention, with some territorial help from Fresno indiscipline. After a ball was lost forward in the attempt to ground from a rolling maul, and a number of 5m lineouts didn't result in tries, O Club's reward came in the 21st minute when their #8 scored from a pushover try.
Entering the last quarter the match, Fresno still had their noses in front 20-17 lead, but the match was wide open. Tuisavalo attempted a penalty kick from the half way line to extend the hosts' lead, but it fell short. In the 72nd minute, his teammate, Guernsey's man in Fresno, succeeded from closer range, 23-17. With the match in the balance, Fresno pushed for the decisive score, and O Club strove for the game winner in exciting back and forth play. Finally, in the last play of the match, after a series of close range pick and go phases, a Fresno arm managed to reach the ball over the line and somehow get past an O Club defender's limbs to ground it, right in front of the (for once beautifully positioned, if I do say so myself) referee.
I left the field to be presented with a completed running score and player movement forms – kudos to Chris of Fresno for his work and professionalism on the sideline and thanks to Mike and Greg for running touch.
If the rest of our D3 season produces matches as fun and competitive as this, it's going to be a great year for rugby in NorCal.
Date: 01/12/2019
Sacramento Capitals 31 – Life West D2 31
Referee: Steven Fenaroli
Life West D2 traveled to Sacramento for this Saturday contest. Caps came out firing scoring 13 unanswered points. But Life West was not going to let them have the game as easily. Life West replied with 2 tries and Caps matched them with a penalty kick.
The game had both sides with issues to work on at the breakdown in order to create time and space. Once we dealt with the repeat infringements, the game flowed a lot better.
Both teams were equally as physical and looking for the contest at the breakdown. Set pieces were a little more wild; scrums were solid and went well when the setup was controlled. And once the throw-in at the lineout was situated a little more, the lineouts saw good ball out.
The game ended in a tie in a very hard-fought equal battle.
(EDITORS NOTE: Nice to see Fenny produce the first tie of the season. Payment will, I am sure, be extracted as soon as I, and any other Pelican, see him.)
Date: 01/12/2019
Silicon Valley 38 – San Joaquin-Stanislaus RFC 31
Referee: William Nelson
Great match from two evenly matched teams. San Joaquin dominated the first half but Silicon Valley dominated the second half. San Joaquin had trouble submitting their roster into CMS but they verified to me before the game that all of their players had a CIPP. I was given a roster at the end of the game with the teams roster and CIPP.
(EDITORS NOTE: There are times when the inevitable flow of history reach such a critical juncture where a choice must be made. The choice is between the red pill and the blue pill, disappointment and joy, a mundane existence and one that reaches for the stars. Reflecting on the choice in front of me I would like to welcome to the society William Nelson and submit to the Senate that he be now and forever more known as Pelicus Cannabis Raeda.)
This Week's Photo
Holy Referee Signal, Batman!
Hail, Pelicus!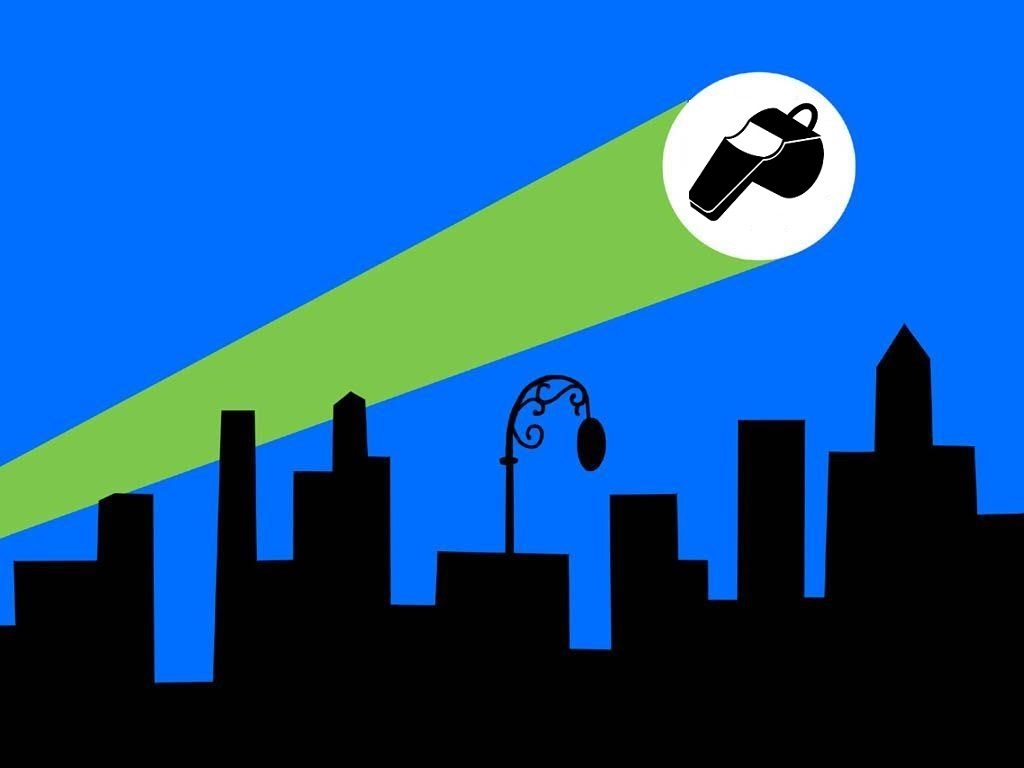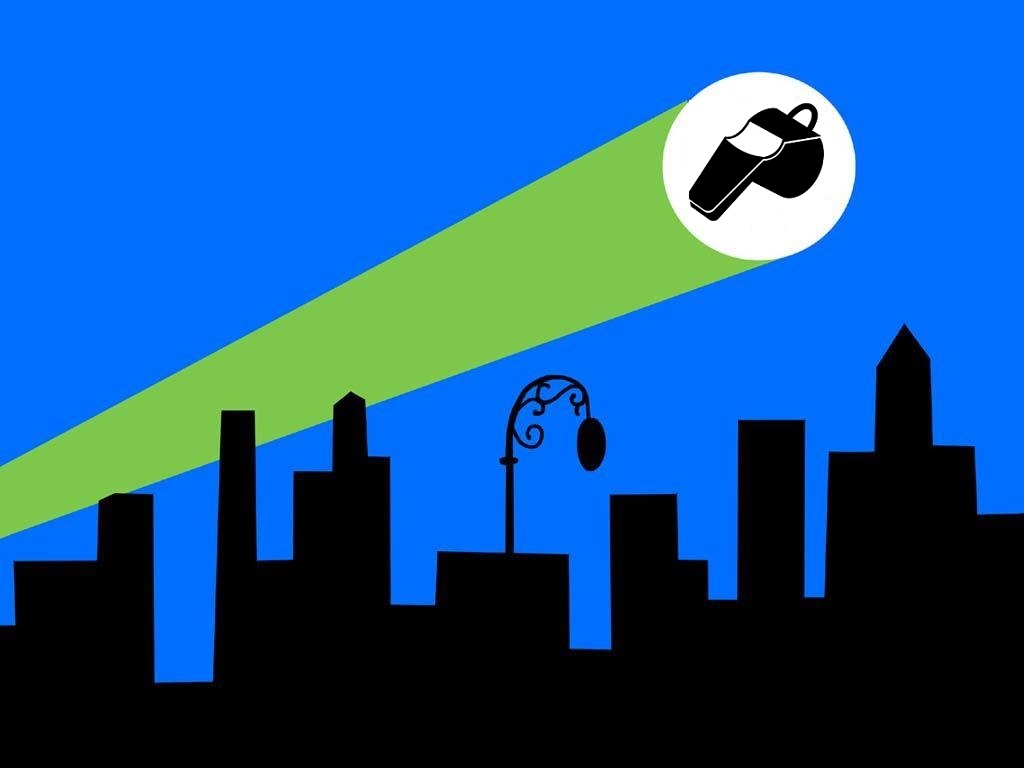 For the Senate
Pelicus Pedem Referre