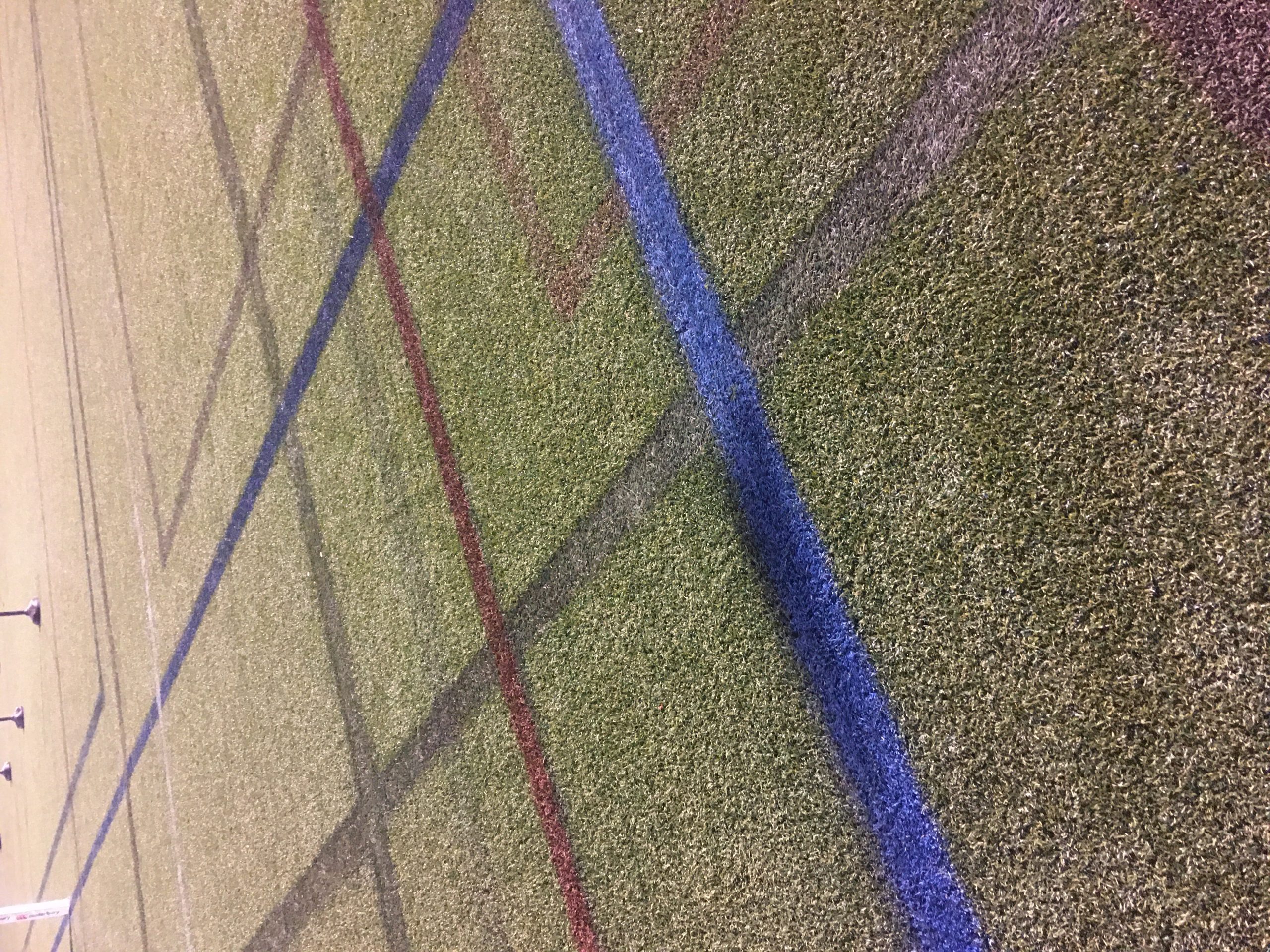 HAIL PELICUS!
(Published February 20, 2020)
Migration Patterns
Yes, here we are in mid-February and not only is the Greatest Referee Society On Earth stretched by the number of games being played but the schedule makers decided to throw an extra little twist in: this week the schedule has 4 games in Chico, 3 in Reno, 1 in Colusa, 2 in Monterey, 1 in San Luis Obispo, 1 in Humboldt and 1 in Fresno.
That's a lot of mileage to put on the wings of the flock but we need to step up. Please open up your schedule and let our assigner Pete Smith know that you are available and available to travel. As aptly shown this week we are responsible to cover matches from San Luis Obispo in the south to Humboldt in the north, from Monterey in the west to Reno in the east and all points in between. Now is the time to take back that "I can't travel" request and take a weekend trip highlighted by rugby. I refereed at Humboldt last weekend and not only is the drive spectacular but the locals will help you feel welcome. We all need to do at least one long trip a year – make it this weekend.
Pete Smith can be contacted at me@petesweb.com.
Pelicanrefs.com Update News
The page for Hail Pelicus has been reinstated with the convenient URL of https://pelicanrefs.com/hail-pelicus/ . Many thanks Neil MacDonald for getting this going because I know exactly how much free time you have. The last few episodes are being uploaded this week and we again thank you for your patience.
Card Reporting Update News
Many of you dear readers have been in a flurry of admonishment and chastisement and have noticed that our card reporting link was broken, and then updated with another link containing a long string of unrelated characters. This has also been addressed (and updated in the Disciplinary section below) to the much more manageable https://pelicanrefs.com/reportacard. Enjoy and keep those cards coming!
2019 USA Rugby Game Management Guidelines (until we get 2020 GMGs)
Looking for guidance on how to manage a game? Well, USA Rugby has your back. You can find the 2019 USA Rugby GMGs here: https://drive.google.com/open?id=1XXcRfsVtLL-qUawEHUI47ei0dt_65fDM.
If you do not have access to the google drive linked above you can also view them as well as other pertinent documents here: http://www.usarugby.org/referee-resources/
Disciplinary Action Reporting – Process For Reporting Incidents
(EDITOR'S NOTE: It appears that the link in previous Hail Pelicus had expired and was no longer working. The link below has been tested and does work so feel free to use it going forward.)
The various competitions all have their own disciplinary chairs and this will make it difficult to centralize the communication and data. To help we have developed a form that will centralize the process, regardless of the competition. The link to the discipline form is https://pelicanrefs.com/reportacard
Copy the link and have it available on your smartphone. If you have an iPhone add the link to your home screen.
When needed fill it out and click submit. The discipline chair of the competition you refereed will receive a notification about the incident.
He/she may contact you latter for more details.
If you have any questions as to how to use the app please refer to the following video: https://www.youtube.com/watch?v=_Uz0_gTaOnY
On To The Game Reports!
(EDITORS' NOTE: We have a few week's worth of match reports in this edition so plan an extra bathroom trip to read it all!)
Date: 1/29/2020
Middlesex University 15 – University of Sussex II 46
Referee: Preston Gordon
Location: Allianz Park, Hendon, North London
Competition: BUCS South Eastern 3A
I returned to Allianz Park for the first time this season, which was my first universities game this season as well. It's always a pleasure to ref here, not just because of the surroundings, but because the artificial pitch makes games pretty fast. It took me a few minutes to find the new location of the ref changing room, which has been moved while the stadium's west stand is being rebuilt, and which was last utilized by none other than Nigel Owens (and that's a tough act to follow).
Sussex came into this game at the top of the table, and only arrived 15 minutes prior to KO due to a sequence of errors by their bus driver. But we got started more or less on time, and Sussex scored first, with an unconverted try in the 18th minute. Middlesex answered that with one of their own at 25′. The game was very even, everyone was playing with a positive attitude and clearly making an effort to listen to me. Things were going great – and then a mass melee started at 34′ after two players got into a tussle on the ground after a ruck, for no reason that I could see. Within a few seconds all 30 players were involved and the would-be pugilists paid no attention to my efforts to stop it. Most of it was aggressive handbags and ungentlemanly language, but I clearly saw one punch to the head, and another player take an opponent to the ground after applying a headlock. On top of this, a non-playing spectator from one team ran halfway across the pitch to get involved, which naturally added fuel to the fire. After separating the teams, I first dealt with the offending spectator, taking his name and dismissing him from the stadium, and then issued a red card and a strongly worded warning to each team for the two incidents described above. Neither of the players sent off complained. I'd like to think that my remaining calm during this process helped, but regardless, there was no further foul play in the match and everyone returned to good spirits and a friendly contest. It was a really strange, out-of-place, incident and it was the only bad part of this game.
Middlesex kicked a penalty at 38′ to go into halftime ahead 8-5. I returned to the changing room for some refreshment, and on my way back out, found the offending spectator waiting for me in the doorway and wanting to apologize. I accepted the apology and shook his hand, but then he wanted to debate why I had ejected him from the stadium. Obviously, I had to put that in the red card reports I spent two hours writing later that evening (they have a different approach to those here), but apparently I convinced him it was in his own best interest to leave before he made things worse for himself.
Anyway, Sussex came out firing in the second half, and scored another try at 42′, followed by a penalty at 48′, and two more tries at 52′ & 63′ before Middlesex could respond with their second try at 71′. Sussex had the last word with their 75th and 77th-minute tries, however. Everyone shook hands in a friendly way, as if that ugly incident never happened, and I went back home to finish my working day.
Date: 02/01/2020
San Jose Seahawks Women 5 – Sacramento Amazons 85
Referee: Peter Gray
The match was fairly one-sided and clean, the players stayed respectful to me and each other.
Date: 02/01/2020
Google 0 – SFGG D2 67
Referee: William Nelson
A beautiful day for rugby in Northern California. Unfortunately, the field we played on was very narrow which provided a lot of contact. As both teams got tired the tackles started to get more dangerous. Several yellow cards were given out in hopes behavior would change. Ultimately, SFGG skill was too much for Google. They were able to get a lot of tries with hard deep runs and quick ball after.
Date: 02/01/2020
San Jose Seahawks 6 – Life West 56
Referee: James Hinkin
San Jose hosted Life West in a D2 clash this week and this looked to be a major test as, with SFGG (like Olympic Club the previous year) leaving the PRP and joining in D2, Life West has in a rather short time established themselves and the preeminent power in Northern California club rugby. Both teams I knew would be well coached and keen to show off their skills and the match didn't disappoint. Life West had most of the possession from the get go and pressured San Jose relentlessly but San Jose's discipline and commitment were up to the task. The tackling was ferocious as the powerful Gladiators ran at them with speed, only managing a single converted try in the first stanza. The Seahawks were able to get a pair of penalty goals themselves so at the break we had a tight score of 7-6.
This state of affairs lasted for another 15 or so minutes in the second half until the constant pressure finally wore down the hosts. Life was able to run in a couple of tries and then the floodgates opened as a tiring San Jose defense couldn't contain them any more. Some might say that 5 more tries in the final 20 minutes gave a flattering scoreline at the end, but that is the point, yes? It is an 80 minute match and much of the success of Life West is based on their physicality and conditioning, so I would expect a few more late game surges from this club.
All in all a well played and entertaining match.
Date: 02/01/2020
San Jose Seahawks B 3 – Life West D2 126
Referee: Allen Gray
It was hotter than expected for the 1st day of February. But this is California, after all. Once I got the sunscreen on and took care of the pre-game chat, we got underway. It did not take long for Life to take the lead. Sam Jose got their only points from a well-kicked penalty that was about 25m out and well off-center. As the game went on, Life scored time and again. Life's # 14 is worthy of a mention; he's the fastest player I've refereed and I was told (after the match) that he is ranked 64th fastest in the country. San Jose kept working and had a great stretch of phase play and got up to Life's goal line. I was rooting for them as much as a referee can, but in the final phase, a pick and go, the ball carrier ran right into one of their own players as they drove over the line. Unfortunately, that was as close as San Jose got to getting a try. A few high tackles snuck in as everyone got tired, but nothing that appeared intentional or dangerous. We did have one yellow card when Life came through and cleared out a San Jose player after the ball was clear from a ruck. The same player then immediately got another yellow (and red) for arguing with the call and simultaneously slapping the ball from San Jose's hands. Silly behavior from the team that was up by 100+ points at the time. That was completely out of character for the game and it was otherwise a pleasure to ref the match – except chasing a winger that was about twice as fast as me.
Date: 02/01/2020
Mendocino Steam Donkeys 29 – Reno Zephyrs 53
Referee: Cary Bertolone
Beautiful day, no rain for the last 4 Saturdays in a row, kind of nice, after 11 rainy Saturdays in a row last year! Both teams only had 16 or 17 suited players. Reno came out ready to play and scored 4 tries in the first 17 minutes, before Mendo woke up and scored one of their own. Mendo did score 3 tries in a row to close the gap to 26-17, at one point, but Reno gathered themselves and scored two more before the half. It got a little heated towards the end of the first half, but everyone calmed down and we had a more balanced second half, Reno managing to outscore Mendo in the second half also, for a final score of 53-29.
Date: 2/1/2020
Norwich 25 – Diss 19
Referee: Preston Gordon
Location: Beeston Hyrne, Norwich, Norfolk
Competition: London 2 North East

Just like the previous Saturday, I had #1 vs #5 in the table. The differences were this was one level up, and Norwich were undefeated and way out in front in terms of table points (64 vs 38), so I was expecting a fairly one-sided match despite these teams drawing their first match 17-17 in the autumn. In addition to the league points being contested, there was a healthy 200+ crowd there for a pre-match lunch, and a memorial trophy on the line. Plus, being an exchange, I had the president of the Eastern Counties refs society watching me and probably watching my assessor as well.

Norwich won the toss and elected to defend the half that would have the 25mph wind at their backs in the first half. They took the kickoff, had one ruck, and made a ~70m gain in ground by kicking to touch. They subsequently stole the Diss lineout throw-in and scored just two minutes into the game, but the kicker couldn't quite curve the ball through the wind to get between the posts. After that, things settled down, and although Norwich threatened, Diss did well to hold off any further scoring. Diss were next to score, with a converted try at 14′. It remained 5-7, with Norwich surprisingly not using the wind to their advantage, until Norwich got their noses in front 8-7 with a penalty goal at 29′. One of the Diss players fell awkwardly at 35′ and we stopped for about 12 minutes while the medics attended to his neck injury, but he was moving his extremities and the medic told me that he guessed the player would be OK – phew. We restarted play, and towards the end of the 5 minutes remaining, Diss got another try which they converted to take the lead at halftime, 8-12. That was the third lead change, and I was thinking that Norwich would have a tough time playing into the wind in the second half.

Strangely, as in the first half, Diss didn't make use of the wind and neither team altered their tactics much. Norwich scored next, with their second try at 47′ that meant a fourth lead change. The missed conversion meant they were only up by one point at 13-12. True to form, the next score came from Diss, who got a third converted try at 52′ and their 13-19 advantage was the fifth lead change. The match only got more intense and I remember thinking this was one of those barn-burners I was lucky to be refereeing. Norwich scored their third try at 67′ and made the conversion to yet again go in front by one point at 20-19 (lead change #6). Diss lost their #7 to the sin bin at 71′ for killing the ball at a tackle, after they had made some really good progress towards scoring another try but also racked up too many tackle infringements. This wouldn't have helped them in the 78th minute, when a Norwich wing barely got around the last defender on the right to score in the corner. That put them six points clear at 25-19, and while Diss had the defending bonus point in hand, ultimately they weren't able to sneak a famous win at the death. When the Norwich fly-half kicked to touch to end the match, a big roar went up from the crowd, and they knew they were lucky to win this one.

One funny thing from this game: Norwich had the first scrum put-in, at ~5′, and the Diss #8 was nowhere to be found. I noticed this as the locks were packing down and asked the Diss captain (a lock) where their #8 was. He told me that they were going to leave the #8 in the defending backline, and then tried to convince me that this was allowed in the laws, and only in U19 rugby did the scrums have to be 8-8. I told him something to the effect of, "absolutely not, get your #8 onto the scrum, and you will be playing with a full scrum today." He shook his head, but didn't argue further. The Diss coach also queried my decision after the match, in a nice way, but the assessor sorted him out in the bar afterwards, before I could find him. It was strange to see a team trying that out at level 7, but perhaps they've gotten away with it in the past.
Date: 02/01/2020
Cal Maritime 0 – Santa Rosa JC 36
Referee: James Fonda
Nice Day for Rugby,
Cal Maritime vs Santa Rosa Junior College in their first league match of the season. Santa Rosa definitely out muscled their opponent. With missing tackles and intercept pass that lead to 3 quick tries and two conversions. With remaining 7 minutes left, 13 for Santa Rosa Junior College was given a yellow card for back talk after two warnings. Santa Rosa will score one more try.
Second Half, Santa Rosa will score two more times. On the 53 minute, #3 for Santa Rosa received a yellow card for picking the Cal Maritime player up behind the ruck and dropping him on the ground.
Overall, Cal Maritime missed tackles and penalty kicks. Santa Rosa capitalized and made three conversions. There was no official to help with subs and technical zone enforcement. Both teams were not disciplined in this regard when it came to the technical zone especially after being warned and the zone were clearly outlined.
Date: 02/01/2020
Pacific 0 – Humboldt State 62
Referee: Roberto Santiago
The game went as the score indicates. Humboldt was dominant in every phase. Pacific played well considering they were under manned. The score was 52-0 at halftime, Pacific played well against the Humboldt reserves in the second half.
Date: 02/01/2020
Fresno State Women 28 – UC Davis Women 41
Referee: Giles Wilson
Fresno State are building a nice rugby program; they have a good on campus field which is well maintained and marked as well as having an excellent set of posts. They have good local support and some of the coaches for both men's and women's teams are familiar faces from Fresno teams of past years. They will benefit from local youth programs that are developing.
On a beautiful January day, the women's game against UC Davis kicked off at 11am. Both teams were present and warming up, front row instruction, stud check and the coin toss all completed 40 minutes before the game.
Both teams are well coached and have some good athletes; UC Davis had a little more cohesiveness on defense and some good ball carriers who off loaded well. Fresno were stronger in the scrum where they generally had an advantage in the front row, they also had a winger with blinding pace – the contest between her pace and the Davis openside's ability to cover was interesting.
In the first half Davis scored four tries through direct running lines, good support and off loads but with only one conversion. Fresno scored a single converted try from the home side for a half time score of 22 – 7 for the visitors.
In the second half, Fresno succeeded in releasing the winger on several occasions (on several others she cut in, rather than trying to use pace outside). Fresno worked back into the game and scored three more under the posts, all converted. UC Davis hung on with determination and pulled back a couple of their own, making the score 34 – 28 in the visitors favour. A final breakout by Davis was stopped illegally by Fresno with the goal line beckoning; Penalty try to Davis along with the Yellow card.
Final score of a well played game UC Davis 41 Fresno State 28.
Date: 02/01/2020
Santa Clara Women 67 – Humboldt State Women 7
Referee: Stephen Moore
Watching the NFL half time pizazz and unreality, it was hard not to think about real people out there playing rugby over the weekend, such as the ladies from Santa Clara and Humboldt. Clearly a one-way performance by Santa Clara based on the score alone, but a good effort nonetheless by Humboldt. Woman's rugby is unique and fantastic all in one. There were/are few stoppages and the efforts to keep going and going, and then going again and again, is breathtaking and inspiring. These thirty-plus ladies did know the concept of ever giving up. In the end, the extra pace and experience by Santa Clara made for an accentuated score-line by a very well trained Santa Clara. But both teams felt terrific about their performance in the end, which is really what life's all about, real memories made forever. Thank you for an enjoyable match.
Date: 02/08/2020
Reno Zephyrs 0 – Silicon Valley 36
Referee: Sam Reagle
It was sunny and windy, very windy. Both teams were already warming up when I arrived an hour before kick-off. Reno won the toss and chose to play with the wind in the first half. This worked to their advantage keeping most of the play in the Silicon Valley half of the pitch. However, despite solid tackling by both squads, S.V. had more speed when needed to score 3 tries to none this half.
Perhaps Reno knew this when they chose ends in the first half, but the wind seemed to be blowing the opposite direction by the end of the game, again favoring Reno. Both teams ran hard and moved the ball with S.V. earning 3 more tries this half. The flow of this game was most notable when the Reno winger scooped up a loose ball on the right side around mid-field and had a 10m lead before 2 S.V. players laid chase, caught him and tackled him to prevent the try.
Date: 02/08/2020
BA Baracus B 50 – Central Coast RFC 8
Referee: Giles Wilson
A beautiful February day in San Francisco and an opportunity to return to Boxer stadium after many years. It is now the home of BA Baracus and I was joined on the field by a couple of old Golden Gate stalwarts as we continue to enjoy rugby.
The field was beautifully marked and a very decent set of posts were mounted into the inserts on the field. After declining a slightly strange request to delay kick off from the home team (there were two games scheduled afterwards), everything moved forward as planned. BA Baracus have a very good mixture of experience, youth, athleticism and rugby brains with players from a number of islands including Ireland and Polynesia.
(EDITOR'S NOTE: Yes, people from Ireland are technically islanders. I once was playing with the old San Mateo team at an all-islander tournament and was asked sarcastically which island I was from. I replied "Britain".)
The Beachdogs started well but were unable to score beyond a penalty kick in the 12th minute. Baracus took a while to wake up but then scored converted tries at the 23rd, 31st and 34th minutes and wrapped up the first half with a 38th minute penalty for a 24 – 3 half time lead.
Multiple changes for Baracus took a while to settle into the 2nd half but as they did, the tiring Beachdogs gave up four second half tries (3 converted) from the 57th minute onwards. In reply, the Beachdogs logged a single try in the 78th minute. To their credit, they never gave up and fought to the end. Baracus have enviable depth, using all 23 players and with others available – all for their B side game. Their A side game was to follow and fresh players were available for that game.
Date: 02/08/2020
Redwood Empire RFC 38 – SF Fog 19
Referee: Cary Bertolone
Redwood did not have enough CIPP'd players, so they forfeited the game before it started. That said, we played some great rugby, fairly even. Fog scored first, and Redwood later scored three trys to make it 19-7 at the half. Second half also had some good rugby by both teams, but Redwood scored three tries to the Fogs two, and ended the game with a 39-19 victory, although, THEY ALREADY FORFEITED, so they did not win what turned out to be a great scrimmage.
Date: 02/08/2020
Sacramento Capitals 38 – Napa 23
Referee: Steven Fenaroli
Both teams, looking a bit rusty, weren't short of intensity and persistence. Combining for 33 points before halftime, and over 60 points scored in the game, teams were eager to score. The defense left something to be desired but later in the season I see both teams doing well.
Date: 02/08/2020
CSU Monterey Bay 51 – Pacific 17
Referee: Gregor MacDonald
Windy day in Monterey bay. The first half opened with a fast try within the first five minutes and didn't slow down from there. Score by half was 34-0 for the Otters. Pacific found their rhythm going into the second half, scoring two tries in the first ten. CSUMB didn't lighten up though finishing the game with one final try to make the score 51-17.
Date: 02/08/2020
Stanford Women 67 – Chico State Women 7
Referee: Becca Graff
No report received.
Date: 2/8/2020
Finsbury Park 15 – Finchley 10
Referee: Preston Gordon
Location: Hackney Marshes Centre, North London
Competition: London 3 North West

On a beautiful ~50F sunny day with little wind, #5 hosted #11 in a makeup game from an earlier league round. Most other teams had the weekend off, and a handful were playing in cup games, which is not unusual on days England are playing (what a crazy concept – is anyone at USA Rugby reading this?). Finchley scored first in the 13th minute, converting it, but Finsbury Park struck back at 18′ with an unconverted try to keep things interesting at 5-7. Finchley added a penalty at 25′ and that was the extent of the scoring in the half, at 5-10 to the visitors. Both sides were very closely matched, and the ball was being moved around the pitch fairly well.

Neither the weather nor the great pitch was a factor, but in the second half Finsbury Park began at a frenetic pace and were rewarded with a 42′ try despite having their #12 in the bin for persistent tackle infringements (from 38′). This second conversion was missed. Finchley took a yellow card at 66′ for their own pattern of persistent tackle infringements, but there was no further scoring in the half until the 77th minute, when Finsbury Park got a third try after numbers were even again. The kicker, yet again, couldn't add the extras. For the last play of the game, after a dropped pass that would have put a Finsbury Park center in for the bonus point try that secured the win, Finchley had the scrum put-in on their own 22m line. They won the hook, passed the ball back, and promptly kicked to touch to secure a losing bonus point. I was a little surprised, and so were most of the players, but that's how it finished.

We had to stop for about 10 minutes at 52′ to allow a neck injury on the touchline to be handled by the physios. A player actually asked me if we could restart the match with the same team throwing in at the lineout but on the opposite side of the pitch, which earned him a reproachful look due to the injured player's feet being on the touchline. I only had to ask if he would want the match restarted if it was him lying there. Luckily, we were able to grab the goalpost pads and the flags and move to the adjacent pitch with no problem. The injured player looked like he would be OK, although unfortunately the first ambulance got stuck in the mud trying to access the (very extensive) playing fields from the road. One would think, given how much mud exists in this country, that the ambulances would be 4×4 vehicles! But the paramedics are pros and the player was well looked after.

Finsbury Park were probably not too happy with this result. Given their league position and the 3 tries they earned but botched on the last pass, I doubt they'd celebrate eking out a win with no bonus point. However, our game was over, and it was time for a beverage while watching England-Scotland. That match was such a debacle that I headed home at halftime, but sure enough, all that terrible weather showed up in London the next day and I wasn't unhappy about my Sunday U18 game getting called off. And after this game, I wasn't too bothered about the previous evening's old boys game getting canceled either.
Date: 02/08/2020
Mother Lode Rugby Football Club 19 – Marin Highlanders Rugby Club 31
Referee: Steven Fenaroli
Both teams came out firing and with some hard hitting runs. Each team had notched scores before halftime. In the end, Marin kept persisting and they continued to put points on the board.
Date: 02/08/2020
Humboldt State Women 0 – Univ San Francisco Women 0
Referee: James Hinkin
I woke up at 4:00AM to make the drive up to Humboldt for the 11:00 kickoff. I arrived just past 10:00 to see HSU going through a warmup.
At 10:25 I was informed by the HSU coach that USF would not be making the trip.
Date: 02/09/2020
Stanford Women 76 – Fresno State Women 7
Referee: Allen Gray
The score was one sided but Fresno put up a great battle from start to finish. Stanford's scoring came from several attacking styles, some were from brute force – pod after pod, others came from spreading the ball wide and having plenty of players calling for the ball. Some came from good old fashioned line breaks. Consistent scoring too, with six tries per half. Fresno had a wonderful breakaway from inside their own 22, right down the line, eventually getting in a touching the ball down under the posts, only to have run called back by Fresno's coach to confirm that their player had stepped into touch. sadly the try was not allowed. Fresno kept up their work rate and when time had expired in the second half they had another breakaway, a solo effort for almost the full length of the pitch to get their try – and conversion. This was also one of the easiest matches to officiate, very few penalties but several scrums from poor handling.
Date: 02/14/2020
Santa Clara B 17 – Grand Canyon 31
Referee: James Hinkin
With both sides short of numbers we played 10s with 3 periods of 10 minutes. The sides traded tries in the first 2 periods with GCU taking a narrow lead into the final period courtesy of a conversion, 19-17. The visitors then took over the final period with 2 unanswered tries and a conversion to finish 31-17.
Date: 02/15/2020
St Marys College 25 – BYU 24
Referee: Pete Smith
Amazing game as was indicated by the scoreboard. It was close all match. BYU were dodging more bullets than Neo in the Matrix as St Mary's repeatedly shot themselves in the foot. SMC knocked one try on in-goal and another just short of the goal line and missed all FIVE conversion kicks leaving 20-24 points begging. In the end the team that scored five tries prevailed by the slimmest of margins over the team that only crossed the line three times. Both teams have the talent to have a legitimate shot to win it all this year. That game could easily have been the national final.
Date: 02/15/2020
Google 24 – Olde Gaels 55
Referee: Pete Smith
Two teams showed up to play some hard hitting old school rugby. Both teams were more than happy to take contact. Diablo dominated the first half up 38-12 and the second half leveled off and was far more even.
Date: 02/15/2020
SFGG D2 55 – Vacaville 0
Referee: James Hinkin
A fine day on Treasure Island filled with rugby, pomp and circumstance as SFGG celebrated Military Appreciation Day. The teams lined up for the anthem pre-match accompanied by veterans and current service members for a rousing start to the proceedings. Both sides were committed to the tackles and Vacaville had some big lads running at the Gate defense but SFGG proved unbending in their resolve. The scored an early try and followed that up with a penalty to jump out to a 8-0 lead before Vacaville started asking serious questions of the defense. A theme started to appear, however, as Vacaville turned over the ball from a promising position to let the home side out of jail. While creating some nice turnovers of their own under pressure the visiting side just wasn't able to finish off their breaks while SFGG started to gain the ascendency more and more as the match went on, especially in the back line out wide where there always seemed to be a free runner. The halftime break came at 22-0, a score that slightly flattered SFGG.
The second half, however was more of the same as Vacaville could not contain the dangerous SFGG attack and the tries started coming. A typical possession saw the first few phases of play tightly contested but superior ball retention of SFGG would open up the defense as they would struggle to realign after the 4th phase. 20 minutes into the second half the game was officially put completely out of reach with a referee's favorite play: the 90 meter intercept try. Vacaville was once again making some inroads into the "bend but don't break" defense of SFGG and get to within a couple of meters of the line when they made a risky skip pass in the centers that held up in the air too long and was gleefully picked off and run the distance the other direction causing yours truly to have to stop and sprint the full 90 meters along with the ball carries. Good times!
Great work from both captains with a special nod to Neil "I Will Never Use A Tee Again" Barrett for his display of drop kicking prowess.
Date: 02/15/2020
San Joaquin-Stanislaus RFC 60 – Napa 19
Referee: Giles Wilson
The Harlots hosted Napa back in their historical home in Modesto. The field is well marked but narrow with the posts in the dead ball line, rather than the goal line (which caused confusion to the home team).
Both teams started strongly and play was back and forth for the first 10 minutes before the home team scored the first try. The reply came within a few minutes with the visitors awarded a penalty try after the last defender prevented the score at the goal line with an illegal tackle. The home team built into the game and worked in three more first half scores (only one conversion) with the visitors notching an additional, converted, score for a half time score of 22 – 14 in favour of the home team.
In the first half Napa had used their only replacement and shortly into the second half lost another player and elected to continue short handed. With superior numbers and more ball carriers available the hosts tallied 6 further scores (4 converted) in the second half. The visitors worked hard, giving their all and scored a try of their own but playing short while also giving up quite a lot of size per player (on average) it was an uphill battle.
Final score of 60 – 19 in favour of the hosts; Napa are bringing through some young players and will bounce back in future years.
Date: 02/15/2020
Central Coast RFC 59 – Mendocino Steam Donkeys 22
Referee: Stephen Moore
Nice well-played match by both teams despite the score difference. Mendocino arrived late after a four-hour journey stuck in traffic mostly. It was a beautiful sunny day and lots of people were making the most out of it in Monterrey Bay and Carmel. With thirteen players and ten minutes to KO, Mendocino jumped out of their cars through on their kits and took their field positions ready to receive. It was a good contest. Initially, there were issues with the Beach-Dogs and a lot of penalty infringements, but following a yellow card things settled down well. There were some excellent runs by both sides counter-attacking from deep in their half running the field, then running out of steam a little, but with handy teamwork, managing to score. It was exhausting at times under a blue sky, but the light cool wind helped everyone. Both sides showed a lot of character, good-spirited banter back and forth between teams. I was impressed by Mendocino's attitude down to twelve players telling me "we never forfeit no matter what shape we are in". I asked the captain how he did, he told me with a serious face "I pray a lot". Good for you. Beach-dogs had the mobility and pace out wide that won the day for them, they scored nine tries and converted seven. I was impressed by Beach-dogs towards the end allowing a player with a disability to come on, and everyone made aware and doing the right thing. Rugby was the winner, both teams made it so. Thank you for the enjoyable experience, Beach-dogs, and Mendocino!
Date: 2/15/2020
Chelmsford 65 – Basildon 0
Referee: Preston Gordon
Location: Coronation Park, Chelmsford, Essex
Competition: London 3 Essex

After having my Wednesday uni match canceled, and getting a solid run in as an AR for a London City League match that night instead (Deloitte 36-33 Barclays), I was keen to get back in the middle. Lately, a week without reffing seems too long.

The atrocious weather, with steady winds of ~30mph and gusts up to ~40mph across the pitch, and the persistent rain made this a very wet and muddy affair. The pitch held up fairly well, although I was very glad I had the foresight to put a new set of full-length studs on my boots in the morning. I ended up getting muddier than I think I've ever been as a ref.

As the scoreline indicates, this was one-way traffic. Chelmsford were #2 in the league, playing Basildon at #12. The home team scored 5 tries in the first half (+3 conversions) and another 6 tries & 2 conversions in the second half. But Basildon maintained their efforts and came close to scoring a few times as well. As one would expect, the conditions made it somewhat difficult to keep the ball in hand and we did have a fair number of scrums. However, there were several full-field breaks and a couple of those resulted in really impressive tries. Overall, it was a lot of fun, especially with the entire match played in good spirits by both sides.
Date: 02/15/2020
Sonoma St 12 – Santa Rosa JC 43
Referee: Cary Bertolone
Another beautiful Saturday. Kick off at Sonoma State Univ. at 1:00 PM and the SRJC dominated the first half and took a 38-0 halftime lead. Much more even second half with Sonoma State actually outscoring SRJC 12-5, but ultimately, SRJC is a huge team and Sonoma State was unable to handle them and lost 43-12. No quit though!!!
Date: 02/15/2020
Univ San Francisco Women – Sacramento State Women
Referee: Jonathan Mckenzie
I didn't enter a score because I understood the teams had agreed this was a forfeit. SF had 11 players and borrowed 3 from Chico to make it a 14-per-side game. Also note, there were no goalposts installed at the field. We had an option to kick over soccer goals and make a judgement. I forgo the option and we played without conversions.
This Week's Photo
To honor NCRFU Referee Society President Neil MacDonald, Pelicus Caledonius, Santa Clara University has pained Bellomy Field to resemble the MacDonald tartan.   I don't know if this will help them get any calls, though.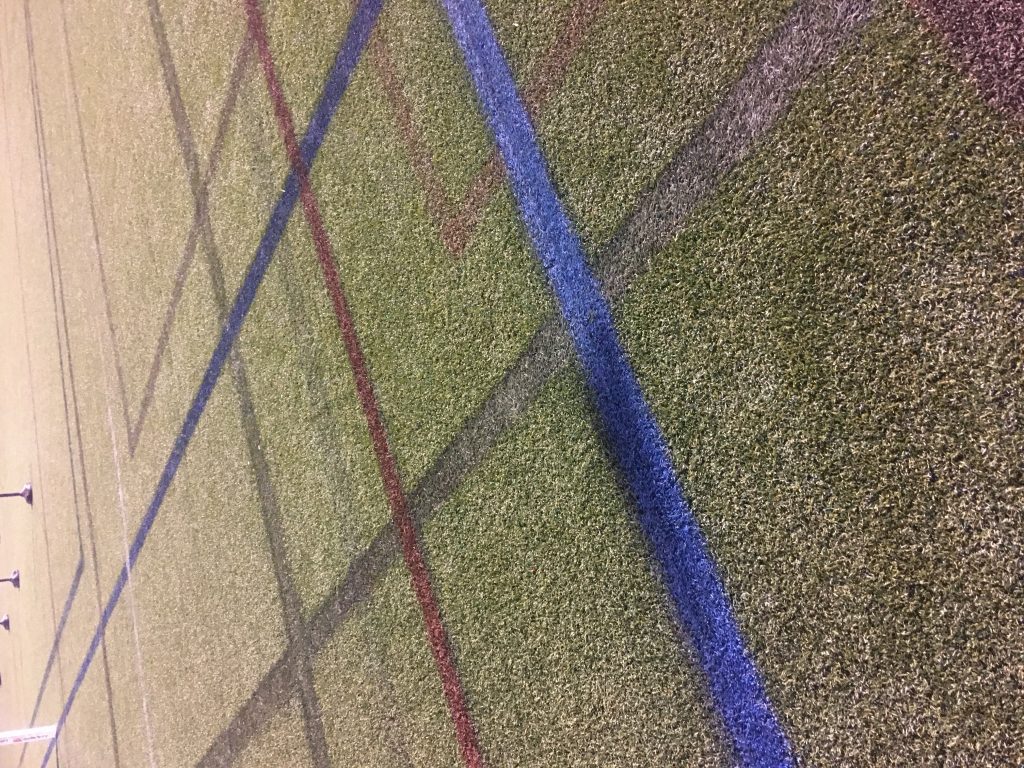 Hail, Pelicus!
For the Senate
Pelicus Pedem Referre