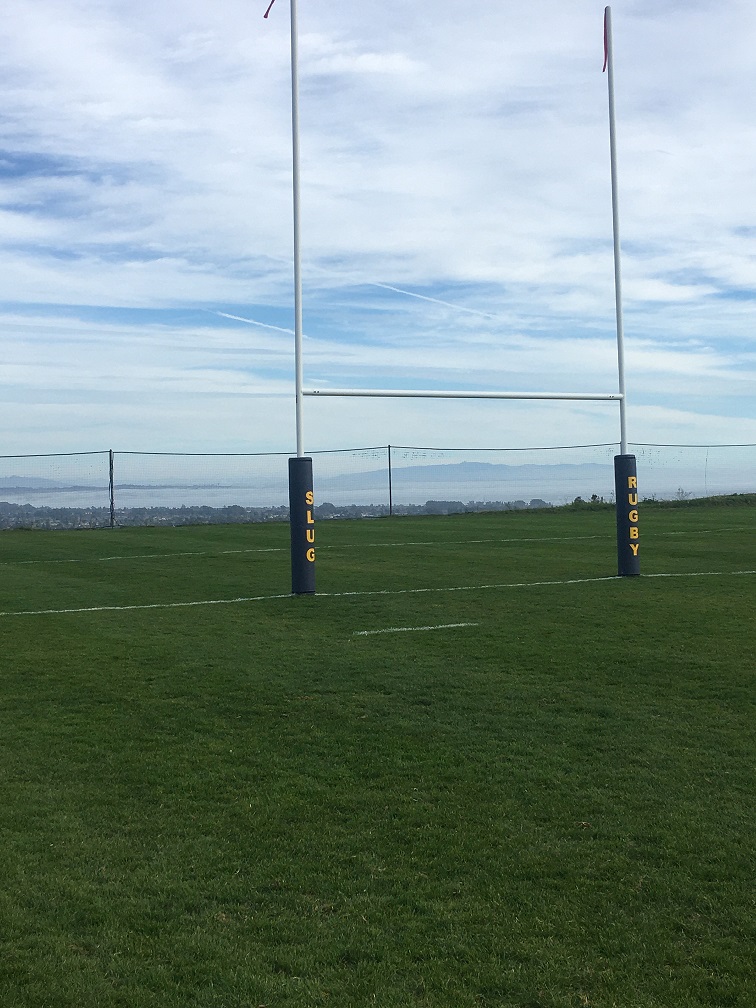 HAIL PELICUS!
(Published January 30, 2020)
No Quarter For Hamilton
Last weekend saw the World Sevens Series start up again after the holiday break with the New Zealand leg in Hamilton. As what appears to be the format in 2020, the quarterfinal round has been eliminated so that puts more pressure on the teams to perform well in the pool play and go 3-0 because only the top of the pool gets to advance to the cup round. This is why we are starting to see some unheard of matches and placings – last week Fiji and South Africa were playing off for 8th and 9th place. The reasoning for this is officially player welfare – reducing the number of matches played during an Olympic year and while I am unsure if this will continue next year and going forward it is hard to argue with it.
So how did this affect the USA? Not well. Our men made every semifinal last year by often coming in second and regrouping after pool play to dominate the quarters, but this is not an option any more. Some disappointing early results see us no longer the top seed in every pool, but puts us in danger of being in a "Pool of Death" In Cape Town we were drawn with Fiji and South Africa! That was three out of four semifinalists from most tournaments last year! The USA men have not been doing themselves any favors, either, losing in the pool stage to New Zealand and then it he 5th place match getting run off the field by Canada, a team we should beat by 3 tries without much effort. Watching the matches last weekend we looked flat, disorganized and disinterested and this is not something I was used to seeing out of a Mike Friday team. Yes, it was Ben Pinkleman and Martin Iosefo's first tournament of the season, but Pinkleman was, in my humble opinion, the best player in the world last year and Iosefo is a top international. Danny Barrett seemed a shadow of his former self. Madison Hughes, Matai Leuta, Perry Baker, all were making uncharacteristic errors. Only Steve Tomasin seemed to be playing at the level he was at last year. On that note, Tomasin continues to surprise me – he doesn't look like he should be doing what he is doing but he always is in the right place doing the right thing and has deceptive pace. He is all heart and is at the moment our best player. Yes, it is an Olympic year and it seems that Mike Friday has decided to focus on that rather than the World Sevens Series. I expect more regulars to get rests and a very conservative approach to bringing Folau Niua back (gods but we miss him on the field!). With the importance of the Olympics to the American psyche I understand this approach and will put my trust in Coach Friday.
The women met the same fate last weekend, coming in second to Australia in their pool and then thrashing England for 5th place 45-5. So yea, maybe they did a little better but that one loss on Day 1 is a killer. The women are in better shape than the men, however, already with a Cup win under their belt and have been more consistent. Alev Kelter continues to stake her claim as a top challenger to Women's Player of the Year and stalwarts like Kristi Kirshe and Nicole Heavirland keep the team consistently at the top of the world.
The lesson? Pool play is even more important now so you had better be sharp from the get go!
Equine Necrosadism
Yes, I have mentioned this before. Yes, I have expected things to change. No, they didn't change. What am I talking about? Again? There were 27 referees assigned to games last weekend and yet there are only 10 reports in WhosTheRef – a mere 37%. The core purpose of this newsletter is to report the results of Nor Cal rugby matches, along with a short writeup from the referee. Players and coaches look forward to reading about what the referee thought of their match and how other teams in their league did -the preamble I put at the top is secondary and I do it as a general commentary or as an excuse to make bad jokes.
So please, in the hope that I am not continuing to beat a dead horse, consider it as part of your duties as an official to put some report in the commentary box of WhosTheRef when you report your scores. I get emails every week asking why so-and-so's game wasn't in the Hail Pelicus and I have to tell them that no report was submitted. Try to do a bit better than "Good game" because yes, people read this and take notice.
Pelicans Abroad – And Yes, Northern Wisconsin Counts As Another Country
(EDITOR'S NOTE: Jeff Richmond was finally able to accept his Ambassador of the Year award and is clearly enjoying his decision to move back home to Wisconsin)
Dear Pelicans,
I wanted to express my sincere appreciation for receiving the Ambassador of the Year award from the NCRFU Referee Society. I am honored to be so recognized and pledge to represent the Flock to the best of my ability in this remote, yet congenial territory. Since my childhood was spent in these parts, I have familiarity with the language and regional colloquialisms like, "bubbler" for water fountain, "stop-and-go light" for traffic light and "Let's unthaw some brats der real quick once!" for "why don't we thaw some bratwurst, now?" Among the many customs I have to readjust to is the consumption of mass quantities of fried foods. I increased the dose of my statin drug to 50mg daily in order to avoid fat congealing in my arteries. Fortunately, my liver was already conditioned for the level of beer intake common in these parts. As luck would have it, the American Legion Hall is 3 blocks away and 12 oz. taps are $2.
I wish you all the best. Of course, should any of the Flock find their way to Northern Wisconsin, they are always welcome to stay with us and enjoy life free from fire, drought, power outages, and gang warfare. Just watch out for the deer.
Go Packers and (family newsletter) the Bears,
Jeff Richmond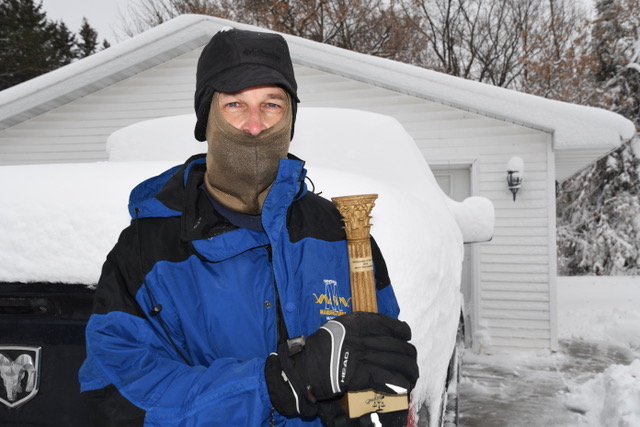 2019 USA Rugby Game Management Guidelines (for the last time)
Looking for guidance on how to manage a game? Well, USA Rugby has your back. You can find the 2019 USA Rugby GMGs here: https://drive.google.com/open?id=1XXcRfsVtLL-qUawEHUI47ei0dt_65fDM.
If you do not have access to the google drive linked above you can also view them as well as other pertinent documents here: http://www.usarugby.org/referee-resources/
Disciplinary Action Reporting – Process For Reporting Incidents
(EDITOR'S NOTE: It appears that the link in previous Hail Pelicus had expired and was no longer working. The link below has been tested and does work so feel free to use it going forward.)
The various competitions all have their own disciplinary chairs and this will make it difficult to centralize the communication and data. To help we have developed a form that will centralize the process, regardless of the competition. The link to the discipline form is https://docs.google.com/forms/d/e/1FAIpQLSc42vbdqnFVH0u1BGTLhjOivDO2hNsmV4NXvvnC4FyAka7sKQ/viewform?vc=0&c=0&w=1
Copy the link and have it available on your smartphone. If you have an iPhone add the link to your home screen.
When needed fill it out and click submit. The discipline chair of the competition you refereed will receive a notification about the incident.
He/she may contact you latter for more details.
If you have any questions as to how to use the app please refer to the following video: https://www.youtube.com/watch?v=_Uz0_gTaOnY
On To The Game Reports!
Date: 01/25/2020
San Jose Seahawks Women 7 – Berkeley All Blues B 83
Referee: Stephen Moore
From the perspective of the final score, an obviously one-sided match for Berkley, but one that started out competitively for Seahawks at least. Berkeley scored a try and a conversion in the first five minutes, ten minutes later Seahawks matched with a try and a conversion too. The match felt very competitive at this point, both sides would be engaged in an epic struggle. But alas Seahawks will soon melted away. Despite some significant efforts by Seahawks to counter back, they ran out of steam after successive breakdowns, and Berkley capitalized over and over again with fastball out wide. It was a tragic time for Seahawks, even in the final thirty seconds, with ball in hand sent out wide with an overlap, a tackle attempt by Berkley delayed the handoff by a split second causing a forward pass. Little went well for Seahawks, a lot went well for Berkeley. It was a fun day nonetheless for everyone involved.
Date: 01/25/2020
Colusa County 24 – BA Baracus 51
Referee: Phil Akroyd
Bit of an odd game in that Baracus played three-quarters of the game with at least one man down, and 10 mins with only thirteen men, and they still handled the game relatively easily.
Colusa's handling errors in attack, tactical kicking game, and defense all let them down, even though there were some very bright spots in attack. However, Baracus had too much to offer in the backs and always seemed to make the home team pay for their mistakes.
Date: 01/25/2020
Santa Rosa B 33 – Mendocino Steam Donkeys 22
Referee: Cary Bertolone
Another nice day in January at For Pete's Sake in Santa Rosa. In strong contrast to January 2019, when we never saw sun for a few months of the season. Third Saturday in a row at For Pete's Sake. An evenly played game with the half ending, three tries a piece, the difference was Rosa hit all three conversions and Mendo, not so much. Both teams scored a try a piece. Things became a little testy, so we took five minutes off to talk about it, think about it, cool off and we all finished the game cleanly, good day for all.
Date: 01/25/2020
UC Santa Cruz 43 – Central Coast RFC 0
Referee: James Hinkin
A late January pre-season friendly (huh?) at the stunning UC Santa Cruz pitch overlooking the Pacific Ocean saw the Banana Slugs host their neighbors to the south, the Central Coast Beachdogs. A mixup with the facilities schedule meant that the field was being closed early so we kicked off a bit before time to try and get both A and B sides in. UCSC was ready from the get go and almost immediately put the Beachdogs under pressure. The older club stalwarts didn't seem to have an answer for the speed and enthusiasm of the collegiates and were soon out in front. A try out wide started a rather nice day for the UCSC kicker as he calmly slotted the conversion. The next try followed soon after with a kinder angle, duly converted, until finally UCSC managed to score under the posts for the simplest of kicks. Central Coast did have a few chances and forays into the home sides's end but could not convert their pressure into points. The Banana Slug kicker finally missed a conversion on the 4th try but reconnected on the 5th before sliding the ball just wide on the 6th conversion to end the half at 38-0.
The second half saw a more balanced match as changes were made and the Beachdogs seemed finally to organize a bit on defense. I thought I was finally past the days when I would referee a player that I had played with but a great moment in the match was when my old teammate Eric Amos entered the game to pack down at loosehead next to his son at hooker. Of course, Eric immediately started boring in but that was expected. Due to time constraints the second half was shortened to 25 minutes and game ended with a final score of 43-0.
Date: 1/25/2020
Harlow 27 – East London 5
Referee: Preston Gordon
Location: Latton Park, Harlow, Essex
Competition: London 3 Essex
This #1 vs #5 clash was played in foggy conditions and under the lights due to the 1500 KO time, which is an hour later than normal for January games. Harlow's flat pitch was in excellent shape and was a welcome change from some of the more swampy games I've done in various parts of England recently. The ~300 spectators (including my own entourage of 7) packed into the clubhouse and its viewing terrace were entertained by a very fast, open, six-try game that was a much closer contest than the score would indicate. Both sides showed up with positive attitudes, and maintained them throughout, which was a really nice change from a couple of my recent games.
Harlow opened the scoring with a 5th minute try after one of their backs got around the defense on the right and scored near the corner. East London ought to have scored at 12′ but (per the TJ) put a foot in touch on his way around the last tackler, so it had to be called back despite their protests. At 21′ Harlow nearly scored again, but were held up over the goal line. Their dominant scrum had been bossing East London already, and the #8 duly scored the pushover try from the ensuing scrum. This seemed to kick East London into a higher gear, and as they picked up the pace of the match and moved into the Harlow half (and then the 22), Harlow began to concede penalties. East London were playing an offside advantage about 5m from the Harlow posts when their scrum-half sent a high kick into the right corner that was gathered by their wing for a try at 32′. Had that try not been scored, Harlow would have received a yellow card, as I explained to their captain. East London continued to pressure Harlow, and when a high tackle happened at 37′ near the Harlow goal line, that Harlow player went off for a rest due to the string of penalties. The last few minutes of the half saw East London nearly score a couple more tries but the last passes missed the outside man and went into touch instead.
Starting the second half at 10-5, I was expecting a knife edge finish. But Harlow scored the next try six minutes in, and this time managed to convert the only one of the day to go up 17-5. Their forward pack added another try at 51′ by driving a maul more than 10m to score, getting the attacking bonus point. At 22-5 there was some separation on the scoreboard, but East London kept up the pressure and were unlucky not to score again. They never gave up, especially in the last ten minutes of the match while the Harlow captain was in the sin bin for shoving an opponent in the back well after he had passed the ball. Harlow tacked on the last try at 78′ to gild the lily.
I had a nice chat with the assessor afterwards, who gave me a couple of pointers on style, positioning, and communication. And then I fielded lots of friendly "so you're the American ref?" questions from various people in the clubhouse. One of them came from a Harlow old boy who now lives in Maine and refs with NERRS – turns out he & I have both reffed Boston's Old Gold and know who Tom Zanarini is… once again, rugby is a small world.
(EDITOR'S NOTE: Zanarini is everywhere!)
Date: 01/25/2020
Cal Maritime 25 – Santa Clara 26
Referee: Steven Fenaroli
Santa Clara was leading at halftime. The game came down to the last play with Santa Clara down 21-25 when they scored. That put them ahead with time expiring.
Date: 01/25/2020
Pacific 17 – Sonoma St 51
Referee: Giles Wilson
The Seawolves of Sonoma State traveled to Stockton to play the Tigers of UOP, both teams were warmed up and ready to go on time. SSU had traveled with players to spare, while the home team ended up with a total of 17 and little room for injuries.
SSU have some very powerful, athletic players across the field, along with a pair of very fast and elusive wingers although they are inexperienced in rugby terms. UOP probably had more experience but less size and athleticism. It took a while, and a yellow card, for SSU to come to grips with the difference between a tackle and a ruck; they counter rucked well but then could not resist handling or otherwise killing the ball. A yellow early in the second half provided some focus.
UOP lost a player to a head injury early in the game and had used both their available replacements by half time. In the first half SSU scored 5 tries with one conversion (27) to a UOP reply of 2 tries with one conversion (12).
The second half saw UOP lose a couple more players to head/blood injuries and they played 20+ minutes with 13 against the full 15 from SSU. The team yellow card improved SSU discipline around the breakdown but the overall power and pace from SSU overpowered a UOP team who kept tackling to the end.
SSU scored 4 second half tries (2 conversions) including a couple of really nice runs by the two wingers, to a reply from UOP of 1 try. Final score SSU 51 to UOP 17.
Date: 01/25/2020
Stanford B 0 – St Marys College B 124
Referee: William Nelson
Did you know that St. Mary's is a very good rugby team? St. Mary's displayed a great show of rugby skill and athleticism. Stanford showed a lot of heart especially towards the end of the match. They kept fighting even when lost a couple of players in the final minutes.
Date: 01/25/2020
Fresno State Women 19 – Stanford Women 50
Referee: Ardy Farhangdoost
Great 60 degree sunny day in Fresno, couldn't ask for better weather to play rugby. Match kicked off by Stanford after several phases and back and forth in each other's red zone. 10:50 min into the match, Stanford's fullback scored the first try capitalizing off a penalty. Fresno's Flanker #7 came back swinging right away at 16:20 min by punching in a try. Scoring didn't stop there. Stanford's #9 scoring at 27th min, Fresno's #9 at 25:37th min, and #14 at 31st min. At the 33 min mark, Fresno was penalized for not releasing the ball, during expatiation Stanford tried to capitalize on a quick tap. Fresno's Captain #9 decided to stop that by tripping her. She was sent off to the bin and result of the penalty was Stanford's #6 scoring at 33rd min. This brought the first half to an end. Stanford's Flanker #6 was a juggernaut. Second half kicks off and Stanford got on a roll and their #6 punched in two more tries at 20th & 37th min with their 14 and 15 scoring as well. Fresno didn't just stand by. Forcing a botched kick out from inside of Stanford's goal, their #13 was able to score one last try before the end of the match.
Date: 01/25/2020
Santa Clara Women 50 – CSU Monterey Bay Women 10
Referee: Larry Freitas
Santa Clara hosted Cal State Monterey Bay in this Division Two match, though technically CSUMB forfeited the game before it started. They had exactly 15 players, and hadn't played a game in well over a month. Santa Clara was fresh off a big win over UC Santa Cruz the week before. This was "Parent's Day" for the Bronco women, and many parents were there to watch their daughter play. The weather was sunny and in the mid-60's, with a breeze that eventually cooled things down before the final whistle.
It was Monterey Bay that opened the scoring, making me wonder why did they forfeit? A set scrum just inside Santa Clara's half had CSUMB's scrum half spinning the ball out to the fly half, and then very quickly to CSUMB's left wing, who broke a few tackles, and evaded Santa Clara's fullback for the first score at 9 minutes. It only took twelve minutes for the home side to counter, with scrum half Eleanor Carper going over the line, and flyhalf and reliable kicker Maggie Avery converting. More Santa Clara tries would follow, but with a bit of a price. Avery went off after only fifteen minutes with a hand injury. That left kicking duties to Maya Hunt, a fresher student from the Seattle area, and Santa Clara's inside center. She played soccer in high school, and has transferred her athletic skills to rugger, playing inside center. She scored a few tries in the first half of this match, and ended up converting them. At half time Santa Clara was up with a comfortable 28-5 lead, as each and every try had been converted; it is quite a bonus to have two reliable kickers on any rugby squad.
CSUMB was down to fourteen players when play resumed, as one player suffered a head injury and was being checked out by the trainer, and Santa Clara emptied their bench and rested most of their starting back line and some forwards. Santa Clara would pad the lead quickly by adding five more points at 44 minutes, though the conversion was missed by the newly appointed kicker, senior and flanker Jessica Godinez. Three minutes later, the CSUMB left wing intercepted a pass near the halfway line and scored an unconverted try for the visiting Otters, the second for her and her team for the day. Santa Clara put three more tries on the board, one of them converted by Godinez, and the final tally was 50-10.
CSUMB is in the process of rebuilding their team after losing so many seniors the last two seasons. Santa Clara, which has had a problem of having enough players in recent seasons, seems to have solved that problem, because they have some depth with well over twenty players on the roster. Santa Clara hosts Humboldt State next week, but then travels to Cal Poly the week after, and that could be a very important game for the Division Two standings.
Date: 01/26/2020
UC Davis Women 14 – Chico State Women 19
Referee: Steven Fenaroli
The referee was late for the game due to not being able to operate a watch. The game was a sharp contest between two strong programs. Chico was leading 12-0 at halftime. UCD kept fighting and scored twice to make it a contest. Ultimately they were never able to close the gap.
Date: 1/26/2020
Harlow U18 24 – Romford & Gidea Park U18 12
Referee: Preston Gordon
Location: Latton Park, Harlow, Essex

By coincidence, I was back at Harlow again for a youth friendly on Sunday. As I was stamping divots flat while inspecting the pitch, which was still in great shape from the previous day's game, the Harlow colts coach came over to introduce himself. He noticed that I wasn't a local right away, although I stopped him at "Ca…" before he got "Canada" out, and finished that syllable with "California" for him. Then he asks me if I know about Cal rugby (naturally), and tells me that he used to play with Tom Billups at Harlequins and Blackheath back in the day. Tom, if you're reading this, Owen Coyne says hello (and so do I). Did I mention this is a small world?

After I spent a bit of extra time stretching, we kicked off at 1230. The game was a lot more unstructured than the day before, but still pretty fast, and both teams were able to string together some nice play in attack most of the time that provided some good continuity. Harlow scored first at 7′ and 13′, missing both conversions, before getting another one at 30 that was converted to lead 17-0. Romford had made some inroads, however, and Harlow had already been warned about repeat infringements in their 22. So when a Harlow player was sent to the bin in the 32nd minute, Romford took advantage and scored shortly afterwards to bring us to 17-5 at halftime. The second half saw all the subs cycled in and out, and the teams traded converted tries at 3′ for Harlow and 7′ for Romford. A Romford back rower also earned a yellow card – on the edge of red – at 8′ for needlessly digging his elbow into the neck of an opponent after a tackle.

The primary management challenges in this game were ensuring safe scrums, especially with a few new-ish players in the front row, and keeping both teams' backs onside at breakdowns. It seemed like both of those things went pretty well. To top it off, the game finished about half an hour before a rain front rolled in – perfect timing.
This Week's Photo
Possibly the finest view in America, the rugby pitch at UCSC looking out over Monterey Bay.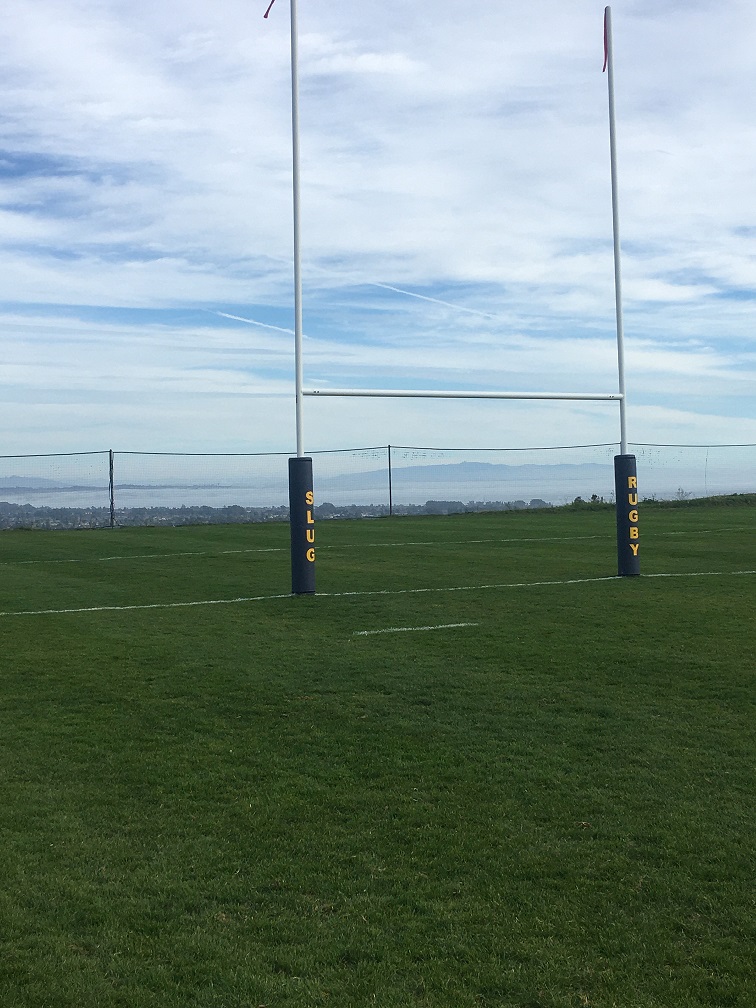 Hail, Pelicus!
For the Senate
Pelicus Pedem Referre