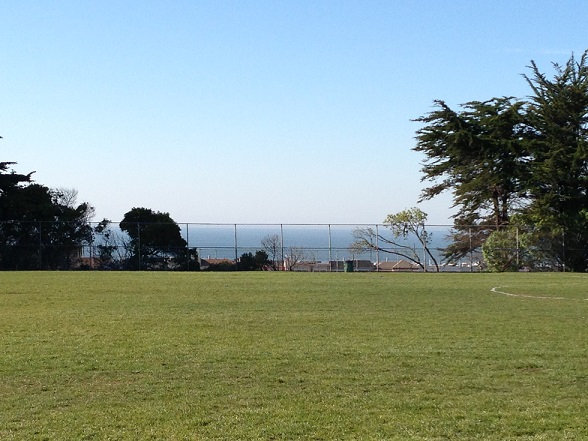 Nothing endures but change
HAIL PELICUS!
"Nothing endures but change."
– Heraclitus of Ephesus (535 BC – 475 BC)
Happy New Year to the myriad fans of Hail Pelicus as we here in Pelicanland struggle to come to terms with the gradual removal of one of the pillars of our society. It has been many moons since Hail Pelicus was published as the esteemed Dr Bruce Carter, (Pelicus Scriptoris, Dux Deux), has stepped down as President of the NCRRS and has also relinquished control of this publication, allowing it to fall into far more unsavory hands. Dr Carter has been the face and voice of Northern California referees for so long it will take some getting used to but while his presence will have diminished, his influence has not. The next time you see a referee make a correct call give a nod to Dr Carter as he is in some way responsible for it. Heck, even if the referee makes a bad call (rare, I know, but it happens) give a nod because that referee would not likely be there and the game would not likely be played without the influence of Dr Carter.
A new(ish) flock of birds have thus been unceremoniously booted from the nest to see if they can fly on their own. This list of stalwarts is below and all of us here at Hail Pelicus have confidence that they will be able to soar gracefully onward.
NCRFU Referee Society Officers
Directors: Paul Bretz, Preston Gordon, Pete Smith, Scott Wood, Tom Zanarini
President: Paul Bretz
Vice President: Michael Malone
Treasurer: Jim Crenshaw
Assignment Secretary: Pete Smith
Reassignment Secretary:
NCRFU Liaison: Tom Zanarini
Exchange Officer: Bjorn Stumer
Referee Development Officer: Preston Gordon
Director of Referee Evaluation and Coaching: Michael Malone
Recruitment Officer: Rob Hendrickson
Assistant Recruitment Officer: Lois Bukowski
Quartermaster: Eric Rauscher
NCRRS Development Portal
The Northern California Rugby Referees Society has long been known to provide the best referee training in the United States. In that tradition we have created a new development Portal which provides online instruction on rugby law and best practices.
All referees affiliated with NCRRS or NCRYA are asked to go to the following site: http://rugbyrefsworld.com, click the link "NCRFU Referee Development Portal" and create a new user account. Once your account is created you'll be asked to provide an enrollment key. The key to access the portal, AKA class, is pelicansrule (note all one word).
All NCRRS members desiring to receive coaching and evaluations will need to create an account, access the site, and take the law exams posted on the site. The focus of the quizzes is law knowledge and development, not assessment and mastery. Each quiz is roughly 10 questions and is focused on one specific law. Referees not happy with their score can retake the quiz. Each quiz has access to the law book to review prior to taking the test.
Yes, Nine…
Some of you may have heard that "The International Rugby Board has ditched the controversial scrum call "yes, nine" replacing it with a non-verbal, pre-agreed instruction with immediate effect." However, here is the good old US of A we don't like foreigners telling us what to do so AS OF THIS WRITING USA RUGBY WILL CONTINUE WITH A VERBAL SIGNAL TO THE SCRUMHALF.
Ed Todd, USA Rugby's head of referees (and more importantly, Pelicus Editorem Minimus, Ex Dux) has promised a decision very soon, but until then, the original protocol is in effect.
Full details here: http://www.espnscrum.com/scrum/rugby/story/210517.html
And now, on to the games… a month's worth of holiday fun.
Date: 10/05/2013
Pacific – USF, SF State
Referee: Ricard, Bruce
Pre season mini tournament between those 3 teams. 3 games of 40 minutes were played.
Date: 12/06/2013
Stanford Women – Alumni
Referee: Ricard, Bruce
Couldn't make it to the game. Sorry again.
Date: 12/07/2013
CSUMB 5 – Cal Poly 17
Referee: Wilson, Giles
A well played preseason game with both sides having some good players and some just starting out.
CSUMB started with a period of pressure but could not convert to points. Cal Poly were able to turn their period of 1st half pressure into a try.
In the second half, CSUMB created a 90m breakout for a try but then gave up a penalty try when infringing too often defending 5m from their goal line. CSUMB continued to defend hard and had occasional spells with the ball but their conditioning was a bit lacking. They worked hard in defense but gave up another try for a 17 – 5 final to the visitors.
Date: 12/07/2013
San Jose State 22 – Sacramento State B 35
Referee: Rauscher, Eric
Pre season warm up with standard funny stuff. Blue attacking player with ball gets tackled a couple of meters from goal. He lays the ball back and it is immediately gathered in by a white player laying on the ground. Long whistle. Player stands up and I ask how long he has been playing. Two months. I say good, otherwise you are off the field.
Date: 12/07/2013
Cal Maritime 37 – Cal Maritime Alumni 27
Referee: Bretz, Paul
Youth prevailed over age in this match as the young guns defeated the seasoned players 37-27. A fun game was had by all, including the referee. Several times during the course of the match the alumni were playing with 18 people. Best line of the day came from their captain.
Captain: Sir, how many minutes remaining on the bin?
Referee: about 3 minutes.
Referee: counting… You have 17 players on the pitch.
Captain: I know, you binned one of our players.
Date: 12/07/2013
San Jose State 24 – Sacramento State 29
Referee: Hinkin, James
Who says you can't play rugby in inhospitable, Artic conditions? The rumor that California rugby can't handle the elements was thoroughly quelled this last Saturday as Sacramento St visited San Jose St for a preseason match in 45 DEGREE WEATHER! 45 DEGREES! IN THE DAYTIME!!!
I really don't know how we did it. Truly a Noble Spirit Embiggens The Smallest Man.
San Jose St's home field has suffered much from the success of their gridiron team as tailgators park on the hallowed rugby pitch and celebrate both before and after the Padded Men of Sparta clash with their foes. The field was well lined with all markings present and visible -including 5 and 15 meter markings for lineouts. The only problem I saw was the center lines was, shall we say significantly closer to one goal than the other. By a factor of 15 meters. Oh well, play the lines as they are.
Both sides came out with some 15s rust on after a fall 7s schedule -a clause impossible to write with a straight face just 2 years previous -so set play cohesion and overall 15s tactics lacked a bit of polish. The sides made up for it with swift and powerful running and crunching tackles. Both sides played with energy and were well drilled in some respects as you could tell what areas the coaching staffs had focused on and which were on the To-Do list. For example, both sidelines (and some players) were constantly calling for offside, but since both sides had been drilled not to commit to lost ruck scenarios defenders rarely committed to contest the tackle. No defenders = no ruck = no offside line. I had a word with the captains about this and they understood it immediately, I just wish the sidelines did.
The teams exchanged blows for 20 minutes before each side broke through with a try. With San Jose St down a man for 10 minutes due to an errant tackle is disapproved of Sac St saw more room to maneuver and took advantage with a brace of tries to take a 17 to 7 lead. San Jose St came back when restored to full strength and clawed a try back to end the first half down 17-12.
The second half was much like the first as each side sought to gain an advantage that wasn't there. An exciting back and forth affair saw another exchange of tries and then San Jose St breaking through once more with 10 minutes left to take a late lead at 24-22. Sac St threw everything they had at the home side knowing they needed a score and broke free while running out of their own 22. A San Jose St defender ended that threat by dragging the Sac St winger down with a dangerous tackle and so the Spartans were forced to finish the final 5 minutes with 14 players. Sac St used their advantage to hammer the goal line and get the ball into the try zone only to be held up twice. Finally the stout Spartan defense broke and the Hornets buzzed under the posts for the go ahead score. With 30 seconds left San Jose needed to regain the restart but it failed to go the required 10 meters. Sac St won their scrum and (after 2 unnecessary phases) booted the ball to touch to win. A note on that last kick -the flyhalf booted his final kick upfield and nearly had it charged down. Not like he was looking for a gain in ground at this point so I hope the coaching staff lets him know that the ONLY objective at that point is touch. Go backwards if you have to but don't risk a charge down.
Date: 12/07/2013
Baracus 68 – SLO 24
Referee: Gordon, Preston
John Pohlman and I split the halves reffing and ARing in this game and in the B-side game that followed (34-19 to the Red team, which included a mix of South Valley guys). This turned out to be a good idea given the wind and temperature at West Sunset playground.
Date: 12/07/2013
Sacramento Blackhawks 37 – San Jose Seahawks 12
Referee: Ricard, Bruce
Not 100% sure about the score, but the Blackhawks certainly won.
Date: 12/14/2013
Fresno 47 – Kern County 5
Referee: Jury, Jeff
Cool clear day. Field held up OK. Lots of scrumming
2′ sloppy handling. Good hits. Failed kicks.
Date: 12/14/2013
Fresno B – Kern County B
Referee: Jury, Jeff
Kern was short significant players that Fresno made up 5 of their A-side. No second game.
Date: 12/14/2013
Sacramento Blackhawks 17 – EPA Bulldogs 41
Referee: Donnelly, Kevin
Field surface rough but field was the correct size and markings, no hazards, and rope barriers in place on both touchlines. Hard fought game with combination of structured rugby and open, 7's-style running. Score does not reflect how close Sacramento played. Several tries for EPA come from capitalizing on mistakes by Sacramento. Red card in the second half for #7 Pila on EPA for deliberate stomping at the head of a player on the ground following a stoppage in play (i.e. dead-ball foul).
Date: 12/14/2013
UC Davis B 0 – UN Reno 0
Referee: Richmond, Jeff
The game time was changed and I was not notified in a timely manner. I arrived 90 minutes ahead of the originally scheduled time with the match already begun with a coach refereeing. An additional mix-up led to another referree arriving to ref the match. He (Tom Franzonia) reffed the 2nd half of the match.
Date: 12/14/2013
Sacramento Lions B 0 – SFGG B 0
Referee: van Staden, JC
Well, pretty day for playing rugby… Hole family came out for support, but that was as close as it got. SFGG said they had enough, and with neither team with real 2nd side numbers, that was the end of the day…
Date: 12/14/2013
Sacramento Lions 24 – SFGG 10
Referee: Lew, Tim
Crispy clear day in Sacramento for the first game for both teams. Sacramento had a strong squad while SFGG had most of their D1 playing. The game was physical and chippy. Lots of hard hits and contest in the rucks. Sacramento had 2 yellow cards for high tackling and offsides. We only played three 20 minute periods.
Date: 12/14/2013
Mendocino 25 – State of Jefferson 0
Referee: Bertolone, Cary
The teams played 14 against 14 for 80 minutes. Several newer or brand new players on the pitch made for a "work in progress", but everyone played in great spirits and with enthusiasm and we had a great day. 10 nil at half, Jefferson almost scored several times, so the game seemed closer than the final score.
Date: 12/14/2013
Berkeley RFC 12 – Diablo Gaels 17
Referee: Hettermann, Matt
2×20 min halves, typical preseason match, somewhat high penalty count in first half, but cleaned up in the second. Fair bit of handling errors, so lots of scrums. With one minute left, Berkeley #8 dove on the wrong side of the ruck – I started playing advantage, but the Gaels #9 was oblivious to this and started cursing at me. I reversed the penalty, and he continued cursing at me. I called him and his captain over to issue a yellow card, and he continued cursing at me, so I elevated to a red card. He did come over after the match and apologize, though!
Date: 12/14/2013
Berkeley RFC 10 – South Valley 10
Referee: Hettermann, Matt
First half score – Bryant Byrnes wanted a quick run, so I let him ref the second half.
Date: 12/14/2013
Baracus 22 – San Jose Seahawks 28
Referee: Hinkin, James
San Jose started strong and were the dominant first half team. They were more physical and more technical than Baracus scoring3 tries to the home side's 1, though both sides exhibited early season rustiness.
The second half saw a number of subs that changed the tenor of the match as Baracus gained the upper hand and outscored a suddenly vulnerable Seahawk side 2 tries to 1. This raises questions about the depth of the 'Hawks while answering questions about the heart of BA Baracus.
Date: 12/14/2013
Santa Rosa – Vallejo
Referee: Ricard, Bruce
Vallejo didn't show up. Only 2 players came. I refereed a mini touch tournament.
Date: 12/21/2013
Marin 53 – South Valley 33
Referee: Gordon, Preston
17-13 at halftime. Great game.
Date: 12/28/2013
Sacramento Capitals 25 – Diablo Gaels 39
Referee: Franzoia, Tom
Capital player #9 was given a yellow card for violating Law 10.4 (a) and a penalty kick awarded.
Date: 01/04/2014
St. Mary's College B 19 – Vacaville 37
Referee: Ricard, Bruce
3 tries to 7.
The away team was actually Vacaville RFC and not Diablo B.
Date: 01/04/2014
Shasta 22 – Redwood 21
Referee: Richmond, Jeff
The first half of the match was a more "normal" period of rugby. Redwood got off to an early lead with quick passing in the backfield, finding overlap on the outside. The Shasta team seemed a bit preoccupied with calling out infringements rather than playing the game. At one point, a Shasta player called out "offside" and whistled through his lips. The Shasta players came to a halt while the Redwood players continued on and walked in a try unopposed. After this incident, Shasta seemed to get their act together and focused more on playing, taking the lead at the close of the first half with a penalty kick.
The match became more physical into the second half. I issued a yellow card to a Redwood player for a dangerous tackle. I cautioned and penalized a Shasta player for a high tackle. After another incident I spoke with both captains about the situation and decided to call the match. The match was abandoned at minute 63.
Date: 01/04/2014
St. Mary's College C 27 – Diablo Gaels B 12
Referee: Sandhill, Peter
St Mary's vs Old Gaels – 11.30AM
It was a crisp and clear blue skied morning at the St Mary's campus. First game of 2014 or both team and they were hungry to test their mettle. It was a fast and physical game yet very clean. It was a closer game than the scoreline reads mainly because three tries were scored from poor skill related errors, in the moment, by the Old Gaels team. The Old Gaels (of Orinda) were stronger int eh forwards, the St Mary's team stronger in the backs. It was a joy to referee this game.
Date: 01/04/2014
Colusa 19 – South Valley 29
Referee: Wood, Scott
Ref: Joshua Pendergrass (visiting from Southern California)
Date: 01/04/2014
State of Jefferson – SF Fog
Referee: Smith, Pete
Game rescheduled to 3/8
Date: 01/11/2014
Fresno 10 – EPA Razorbacks 34
Referee: Wilson, Dan
For the first game of the season, it was well played. EPA Razorbacks scored in the second minute and seemed to push Fresno around a lot in the first half. Unfortunately, Fresno also wasn't doing a good job supporting their own runners. So great tackling by Fresno's #7 and few others kept the score reasonable close. Halftime score: EPAR 17 – 0 Fresno
The second half started like the first with EPA runner running through tacklers scoring at will. Fresno as a team started to pick up the tackling as well as supporting their own runner scoring two unconverted tries of their own. They had multiple opportunities of ball inside of EPAs 22 but could not finish most of them.
Final score: EPAR 34 – 10 Fresno.
Date: 01/11/2014
SFGG 15 – EPA Bulldogs 33
Referee: Ricard, Bruce
2 tries for SFGG.
4 tries for the Bulldogs.
1 Yellow card for SFGG
1 Yellow card for EPA
1 Red card for EPA
Date: 01/11/2014
Aptos 10 – Life West 79
Referee: Carter, Bruce
Life West has been in Hayward for more than thirty years. Perhaps it was the success of their parent institution, and perhaps it was the absence of adult club rugby in Hayward these last few years, but now there is a new team playing in NorCal D3.
Aptos hosted on a field just off 101 between Gilroy and San Juan Bautista. Half a long lifetime in NorCal rugby and I'd never been to that pitch before. It wasn't bad, certainly full sized.
Life scored on the kickoff and then managed more than a point a minute in the first half.
However, a couple of here's-how-to-tackle stops by smaller Aptos players reinvigorated the club and they gave a decent account, scoring ten points in the second half.
It is good to see a new team on the schedule, one that might be expected to climb the divisions as the old Griffins did.
Date: 01/11/2014
San Jose Seahawks B 7 – Diablo Gaels B 22
Referee: Franzoia, Tom
Well played match.
Date: 01/11/2014
Stanford 19 – University of San Diego 17
Referee: Gordon, Preston
Excellent game, with 2 obviously very closely matched sides. Stanford scored the go-ahead try to tie the match with about 2' left, and the conversion made the difference.
Date: 01/11/2014
Shasta 12 – Mendocino 19
Referee: Crenshaw, Jim
Nice pitch, nice conditions and a very exciting match.
Shasta had a 12 – 5 lead at half time, but Mendo came back in the second half. Shasta had some chances as a kick into goal just went beyond the dead ball line before the Shasta scrum half could touch it down and then a forward pass 3 meters out and a knock about 10 meters out by Shasta sealed the deal for Mendo!
Date: 01/11/2014
Sacramento Lions B 34 – Santa Rosa B 37
Referee: van Staden, JC
Somewhere, I missed the 30 min half's… Sorry for the old guys!
Weather got all better, and better through the afternoon, which was awesome!
To both scrums, my apologies for the messed up cadence! First game in 5 months, did not help, but you guys did with only 1 reset.
All set and done, both teams agreed to just go out and play rugby, which they did! Lions leading the entire match with an abundance of talents, hard running, al the way to 10 seconds on the clock. Rosa, work hard, took a lot of hits, and scrum out of the books to came back, with a match winning try.
With only 2 tries scored from within the 22, and the rest 60-80 m runs… So yes, i felt it to 😉
Good stuff both teams. putting 34-37, points on the board, is pretty good rugby!
Good luck for the season, and thanks for the sportsmanship on the field!
Thanks Mark for covering that line, and off coarse laughing at my cadence 🙂
Date: 01/11/2014
Stanford Women 0 – Stanford Women's XV Invitational 0
Referee: Pohlman, John
I did two games:
Chico State 7 Oregon 29
Cal. 7 Oregon 36
Date: 01/11/2014
St. Mary's College 67 – SFGG C 27
Referee: Hettermann, Matt
Much closer match than the score reflects – Gate was good in tight play and setpieces. St M's speed and fitness killed them on line breaks. Halftime score was St M 22 – SFGG 10.
Date: 01/11/2014
Stanford Women – Stanford Women's XV Invitational
Referee: Tetler, Jen
I arrived at the Stanford Invitational tournament for the last few games of the day, and both of mine were a little lopsided.
First, Stanford faced off against UCLA. Stanford had just lost to UCSD in their last game and seemed to put in their best side in this last game of the day. Even though UCLA tried, they were not fast enough to the ruck or on the outside to get down Stanford's hard runners. The score was 40-0 at the half. Unfortunately, one of UCLA's players hit her head and it was decided to take her to the hospital just in case. UCLA decided to forfeit the 2nd half.
New Mexico and Oregon had both won both earlier games and looked to be competitive for this last game of the day. However, the Ducks were just not quite ready for the two super-fast wingers on NM. The Ducks never backed down, though, and valiantly kept fighting all the way to the end holding NM to only 3 tries in the 2nd. The final score was 55-0.
Date: 01/11/2014
Fresno B 19 – EPA Razorbacks B 29
Referee: Jury, Jeff
Clear cool day, fair pitch condition, hard hits. EPA with 18 so many played twice. Many new players on both sides and many scrums.
Date: 01/11/2014
St. Mary's College C – Santa Rosa JC B
Referee: Hendrickson, Robert
St Mary's C side scrimmaged with Santa Rosa JC's B side for 2 twenty minute periods after their B side had scrimmaged Santa Rosa's A side at St Mary's. St Mary's has a new crop of players and a sizeable roster, so it was easy for them to field 3 teams, while St Rosa JC traveled down with just 21 players. After their first scrimmage, Santa Rosa fielded a second team, with 3 borrowed players from St Mary's to have a good clean game, which St Mary's dominated. St Rosa was able to score a try in the final play of the second half. A well played and good spirited game by both sides
Date: 01/11/2014
Santa Rosa JC Women 0 – Santa Clara University Women 6
Referee: Bernstein, Bruce
4 20 minutes periods.
First 3 St Mary's played a combo team of SRJC & SCU & lost on a try scored as their coach huddled his players after their tying try.
3 tries to 2.
Date: 01/11/2014
Stanford Women 0 – Stanford Women's XV Invitational 0
Referee: Rauscher, Eric
Eight teams, two pools
Pool A Stanford, UCLA, UCSD, Western Washington
Pool B Chico State, Cal, New Mexico, Oregon
Stanford won the Final against UCSD
Cal and Chico played for 3/4
I think Cal won but don't know the score
Date: 01/11/2014
Stanford B – Peninsula Green
Referee: Rauscher, Eric
Performance evaluation sent to others
Date: 01/11/2014
Sacramento Lions 24 – Santa Rosa 21
Referee: Godfrey, Mark
good game
Date: 01/11/2014
Sacramento Lions B 21 – Santa Rosa B 18
Referee: Godfrey, Mark
poor ball control both sides a lot of scrums
Date: 01/11/2014
Baracus intrasquad
x >= 30: 28 – x < 30: 12
Referee: Hinkin, James
Referee: James Hinkin
A fun and relaxed intrasquad game on a drizzly San Francisco day – not enough moisture to call it rain but more than enough to get everyone and everything thoroughly soaked. The gentlemen who were more enriched with years took advantage of the gentlemen less well represented in temporal existence to the tune of 4 tries to 2. An ongoing law discussion was instructive as the game progressed:
Player 1: You can't give the try! The ball was on the line!
Me: I know.
Player 2: How can you call that penalty? I was the tackler!
Me: Were you on your feet?
Player 2: Yes.
Me: Were you always on your feet?
Player 2: Yes.
Me: Then you weren't the tackler.
Date: 01/12/2014
Stanford Women – Stanford Women Invitational Tournament
Referee: Tetler, Jen
Oregon versus UCSD was one of the closest games of the tournament. UCSD was first in their pool and Oregon second and they fought back and forth and back and forth for 39 of the 40 minutes of the game (20 min halves). With 2 minutes left, a UCSD center broke a tackle and was able to get the ball over the try line and work their way into the Championship game.
Cal played Western Washington and the first half of the match was exciting as the Cal backs ran for two tries but the Western forwards kep the ball in thier hands for many phases and drove it over for two tries on their own side. The half ended tied 14-14. I don't know what happened in the 2nd half, but suddenly Cal took off with their two centers scoring the majority of the 39 points they put on the board that half.
The Championship game had hosts Stanford against UCSD. Stanford started off the half with a breakaway on the wing to score. UCSD adjusted and got in some great tackles but were unable to stop Stanford from scoring two more tries before the end of the half. The second half again started with a quick try from Stanford in the first minute, but then Stanford started making some penalty mistakes. UCSD got into the red zone a couple of times, but never could get the ball over the line. The final score was Stanford 29 – UCSD 0.
Date: 01/12/2014
Stanford Women 0 – Stanford Women Invitational Tournament 0
Referee: Rauscher, Eric
See report for Jan 11
Date: 01/12/2014
Stanford Women – Stanford Women Invitational Tournament
Referee: Moore, Stephen
Refereed 4 matches on Sunday. No significant misconduct or foul play except for two high tackles and hair pulling.
One incident occurred of a bad fall in tackle made by Berkeley against Chico, Chico player went head first to ground no arms to protect, and taken to hospital. Tackle did not involve lifting, just very bad fall and landing. Injured player captain "Angel". I believe she will be okay, not seen any other reports.
Apart from this all matches ran smoothly.
This editions 's photo, the view from West Sunset Field where BA Baracus plays. Not a bad December day – it is so clear you can almost see Japan.
HAIL, PELICUS!
For the Senate,
Pelicus Pedem Referre