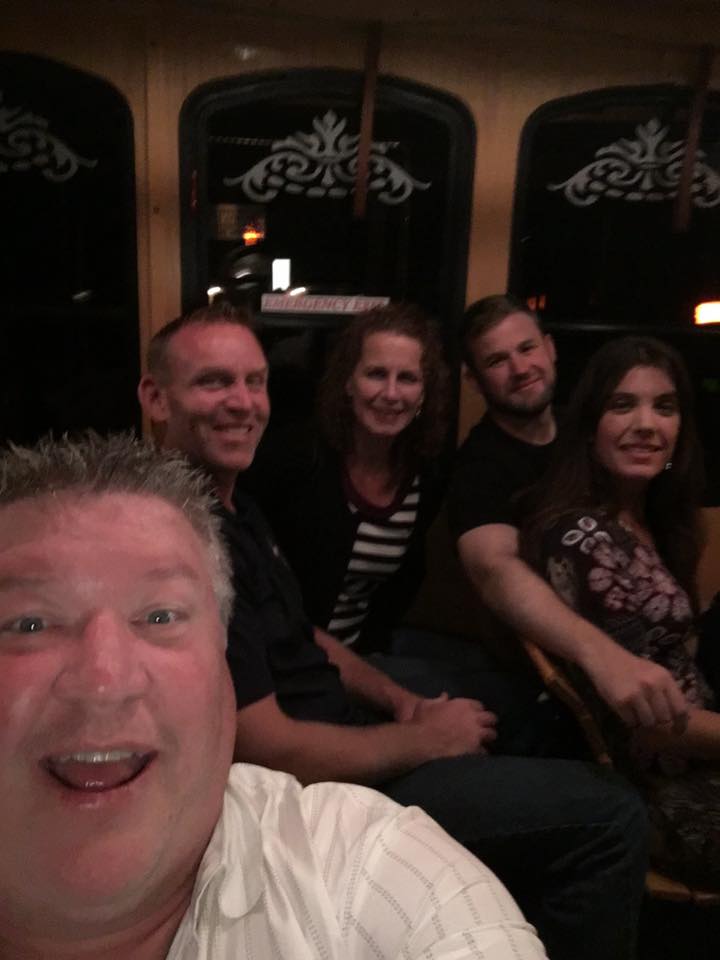 HAIL PELICUS!
Sizzling Summertime
The tail end of summer is always the warmest time of year here in Pelicanland.   It is generally the only time of year it is comfortable in San Francisco while the rest of us bake in our Indian Summer heat.   This year was not only no exception but was a bit much as records broke all over during an end of August heat wave.   Temperatures of 106 F were recorded in San Francisco and 110+ F were common across the rest of our nesting sites.
Whew!   That's hot.
The traditional End Of Summer has always been the Tri Tip 7s in San Luis Obispo (more on that below).   This year, however, was slightly different.   You can blame Obama, or climate change, or the rise of American fascism or any number of other things, but the hard truth is that the Tri Tip 7s did not signal the end of summer this year.   That came on July 23, 2017, a day that will live in infamy, for on this date the San Francisco Giants fell more than 30 games behind the Los Angeles Dodgers.
Yup, that's it.   End of summer.   Pull out the sweaters, unpack the Halloween decorations and pack the kids off to school.
Yes, it is sad and unexpected, but the facts are the facts.   How could summer possibly continue in the face of such a tragic event?   Short answer: it can't.
International 7s Rugby in San Jose
Do you know the way to San Jose?  The international 7s community does so you had better get your Waze app set up to find the best route to Avaya Stadium on November 4th and 5th where 12 top international sides will compete in the First Annual Silicon Valley 7s.    The USA will be joined on the field by Canada, Japan, Fili, Tonga, New Zealand, Ireland, Samoa, England, China, Australia and Chile.    The Editorial Board for Hail Pelicus lobbied long and hard to bring this event here and the deal was finally struck when we were sitting across the negotiating table from the stuffed suits at United World Sports and, in unison, raised our right eyebrows.   There was no response to that devastating maneuver and the deal was ours.
Tickets are on sale now and you can purchase them through the Northern California Rugby Referee Society link.  Each purchase will send a little money back to the Society, up to $7/ticket.    The money collected will go to a full sized portrait of a shirtless Society President Paul Bretz that will hang in his office.
The link to purchase tickets is http://www.sevensrugby.com/rugbyclubs/northern-california-rugby-referee-society/.
Thank You Sir May I Have Another
It is time for the flock to once again declare their affiliation to USA Rugby. The first and most important thing aspiring and returning members of the flock need to do is pay your NCRRS society dues.    Then you should register with USA Rugby as detailed below, and then finally copy your CIPP number and add it to your profile in Whos the ref.
From our esteemed leader, the beshirt'd Pelicus Iudex Pennipes:
A lot of folks are being caught by surprise as they try and renew USA Rugby CIPP, as there was no announcement from USA Rugby regarding the requirement that all referees are now required to take two additional certification courses prior to registering for the 2017/18 season.  
I don't want to get into the philosophical debate as to whether the changes are appropriate, or well done. Plenty of discussion at the national office as to where the ball was dropped, and who's fault it was. More than enough yelling going on that every one involved understand that this was poorly done.
To make progress through the current CIPP registration process, and ensure that we have registered referees for September games, below are the two links necessary to take the courses.
Safesport- http://training.teamusa.org/store/details/1
Safesport's focus is on sexual harassment, hazing, and bullying and is a requirement set up by the Olympic committee. You may need to create an account.  I would suggest you use the same email that you use for your CIPP.   There is a step that asks you to link your Safesport account with your USA Rugby account (CIPP).  Completing this step will ensure that USA Rugby gets your certificate. 
Concussion Management of the General Public- http://playerwelfare.worldrugby.org/?documentid=module&module=21
Concussion management is a requirement established by World Rugby.  You may need to create an account.  I would suggest you use the same email that you use for your CIPP.   There is a step that asks you to link your World Rugby Passport  with your USA Rugby account (cipp).  Completing this step will ensure that USA Rugby gets your certificate. 
In previous seasons coaches have been required to have the certification.  The requirements have been extended to referees.  The courses take roughly 15 minutes to review and answer questions.  Once completed a certificate will be generated and code issued noting your completion.  Keep that certificate as you may need to reference i.
(EDITOR'S NOTE:  Seriously!  Download and save your certificates!  I had to manually send mine in to membership@usarugby.org to get someone to load them manually because there are issues with the automatic transfer.)
Ask A Pelican
Hello all and welcome back to the periodic segment "Ask A Pelican", the widely loved Q and A session with Hail Pelicus. This week's question comes from Kenny Forehand of Lafayette, CO, who asks:
"I tried to renew my CIPP membership to USA Rugby and was surprised to find out I needed two extra certifications, I was told that it takes 15 minutes each to do the new certifications – is that true?"
Thank you for your question, Kenny.   It is always nice to get questions from outside our hallowed borders.
As for the time it takes to certify, well that is what we like to call a Trumpism, or an "alternative fact".   The World Rugby concussion management guidelines do in fact take around 15 minutes but the Safesport sexual harassment training has about 5 modules with 3-5 videos of approximately 4 minutes each so you may be able to do a single module in 15 minutes, but not the whole thing.  The good news is that you can pause the training any time you like and then come back to it, so you can do a section a day on your lunch break if you like.
PRO TIP:  If you are doing the Safesport modules at work (or even at home) and someone asks what you are doing, do not reply "I'm studying how sexual predators and pedophiles control their victims and mask their behaviors and which methods are more successful than others."    This may lead to unforeseen complications.
Tri Tip Tries in SLO
The Tri Tip 7s was successfully completed on September 9 and I have to admit the tournament gets better every year.   The organization is impeccable, the fields are all grass and in good shape, referees from both the NCRRS and the SCRRS get together to admire the Pelican's superiority to the Griffin, and they even have been going on long enough to have an Old Boys division.    A festival atmosphere settles on Damon Garcia Park as teams play some seriously social rugby, except those who play socially serious rugby.    Or is it serious rugby socially?  In any case, there are some very good teams on the pitch and the rugby is at a high level even considering that most teams don't bring their 'A' squad.    The players are good enough, trust me, but the underlying theme of having a good time is omnipresent and was probably best exemplified by the coach of the beaten men's finalists the Sloths (basically Belmont Shore) coaching all day in an American Flag speedo.
The women's division saw Chico St repeat last year's success with another Cup victory while the men's division saw neophytes USC win it all.  Huh?  USC?  This is a program that has been a mid level D2 college side for 30 years but they have either got an exceptional group of young athletes or a new coach dedicated to the program, or possibly both, because they took on all comers and beat some very good sides.   The final typified the way they played all day and it reminded me of the glory days of the Los Gatos 7s program.   They were mostly undersized with one or 2 big guys who took and delivered punishment, but boy were they fast and they tackled like demons.   The Sloths pounded away at them trying to use their size advantage but were cut down until the inevitable turnover and then quick as a flash the Young Trojans were racing the ball back upfield to score.   It was a pleasure to watch.
Disciplinary Action Reporting – Process For Reporting Incidents
The various competitions all have their own disciplinary chairs and this will make it difficult to centralize the communication and data.  To help Scott Wood has developed a form that will centralize the process, regardless of the competition.  The link to the discipline form is https://docs.google.com/forms/d/1mmUNg11uVOSkIsUtHifSqQzalhWbwohk_J6AmPyrucQ/viewform
Copy the link and have it available on your smartphone.  If you have an iPhone add the link to your home screen.
When needed fill it out and click submit.  The discipline chair of the competition you refereed will receive a notification about the incident.
He/she may contact you latter for more details.
If you have any questions as to how to use the app please refer to the following video: https://www.youtube.com/watch?v=_Uz0_gTaOnY
On To The Game Reports!
Date: 09/02/2017
Berkeley All Blues 26 – Glendale 27
Referee: Bryant, Lee
AR: Hinkin, James
AR: Turner, Jessica
When the game started it was 100F – when the match ended it was 104. By far the hottest games I have officiated in my career. Glendale started off strong with an early lead and went into half with a lopsided score. Their strong pack is used as much for attack as it is a restart and was clearly dominant throughout the match.  Berkeley regrouped and was able to score with organized ball movement and support in the backs.  Great way to kick off WPL season.
(EDITOR'S NOTE:  This year we are starting a Report Of The Week feature to highlight the best and most well-written match reports.   At the end of the season we will tabulate the results and the winner will get the Pelicus Scriptoris Award at our Annual Banquet.  This week's winner is Lee Bryant.   Congratulations, Lee!   Keep up the great work!)
This Week's Photo
Pelicus Pedem Referre, Pelicus Iudex Pennipes, Domina Iudex Pennipes, Jordan Bruno and his SO taking the trolley downtown to the bars of San Luis Obispo for 50¢.  (Special Bonus Joke Alert!)  Fifty cents!  I had to get change from the innkeeper because all I had were dollars, and when I asked her if she had any quarters she said "No, we are sold out."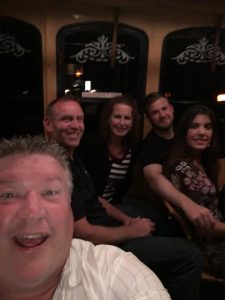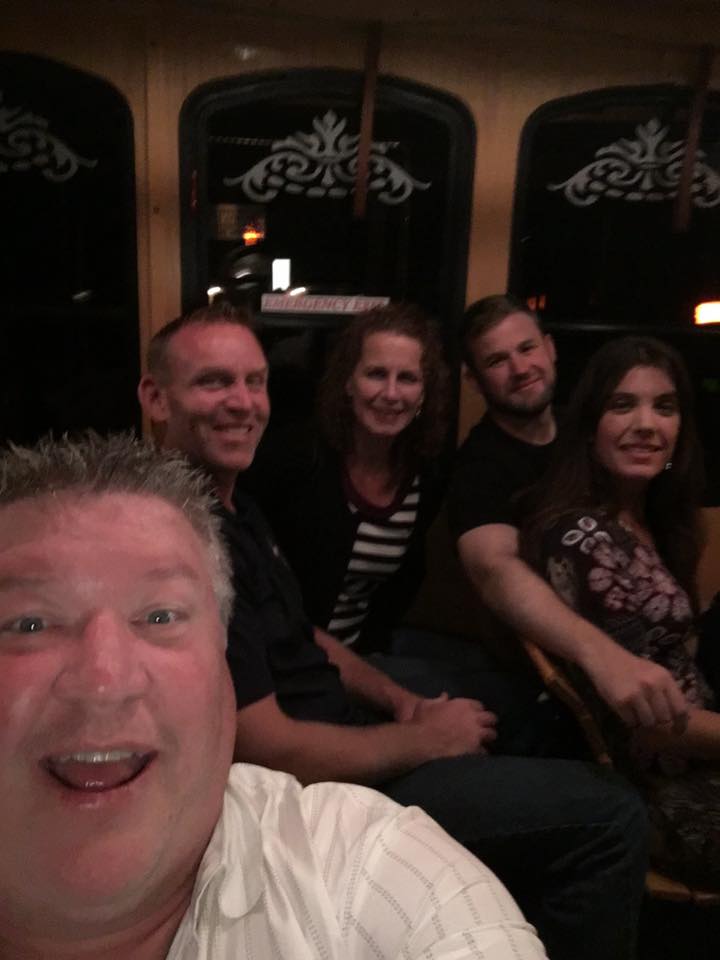 Hail, Pelicus!
For the Senate
Pelicus Pedem Referre