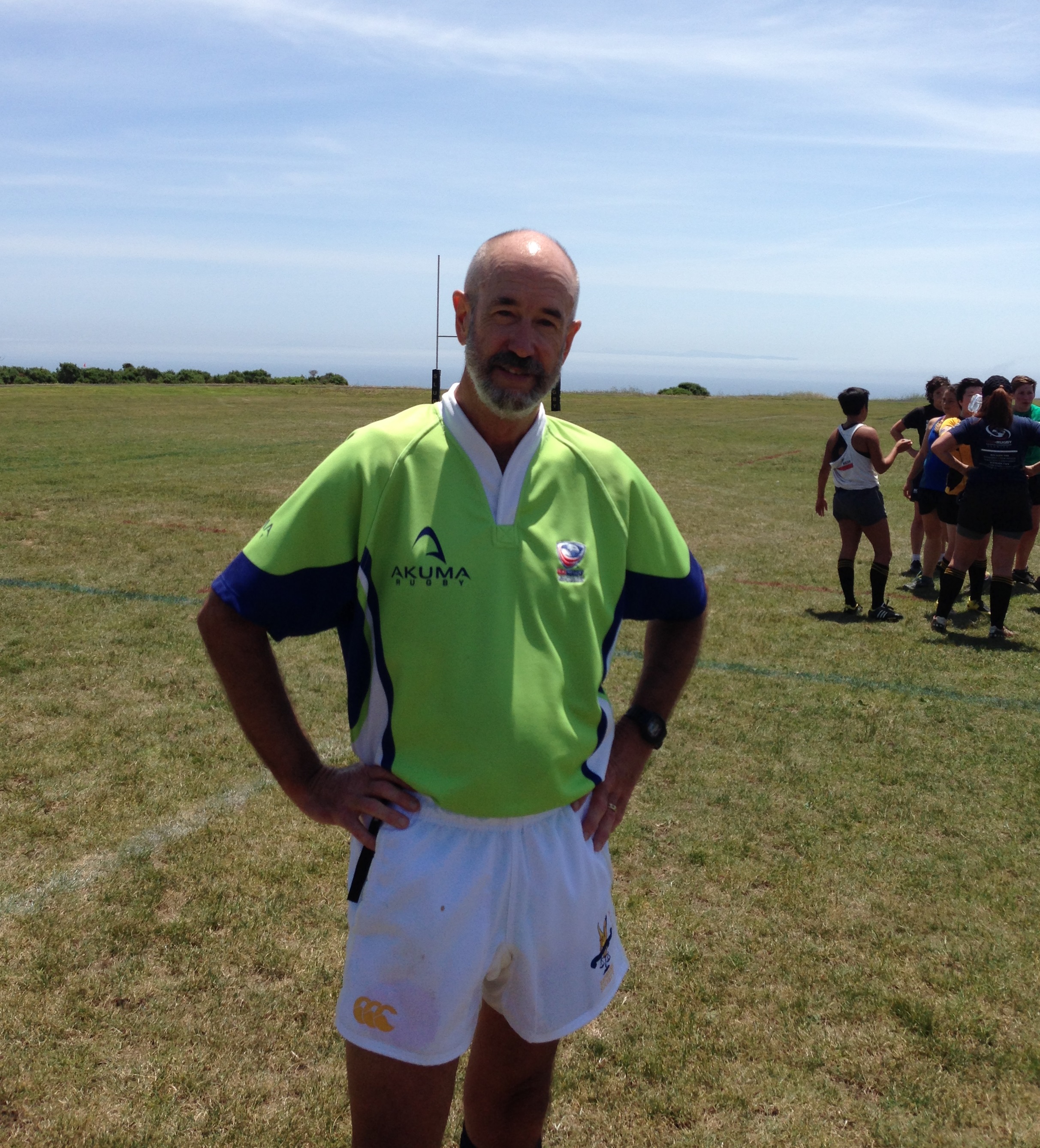 HAIL PELICUS!
The Sky Is Falling!
With the meteorological conditions that have assailed Pelicanland over the last few years many of the flock may have recently been startled by small, individual packets of dihydrogen monoxide falling relentlessly to the earth causing chaos and widespread panic. Yes, my fellow pelecanidae, it is raining in California.   And not just any rain, but great rivers are falling, descending upon the land and, as I type this, Northern California is preparing for the Storm of the Century.   I, however, will have to rely on the usual keen eyewitness testimony that Hail Pelicus thrives on as I am boarding a plane to Hawai'i tomorrow and will miss all the excitement. More on that trip next week.
Congratulations to the 2014 Pelicus Award winners
At the annual banquet last June several Pelicans were honored for their hard work, dedication and contributions to the Society.   Here are the award winners – let them be honored:
Tim Lew – Rookie of the Year
Lee Bryant – Most Imprved
Ambassador of the Society – Kat Todd
Pelicus Scriptorus – Todd Zanarini
Assistant Referee of the Year – Mark Godfrey
Bryan Porter Award – Mike King
Pelican of the Year – Eric Rauscher
December Society Meeting
This month's meeting will be held December 17th 7:00 PM @ the SFGG Clubhouse   Please note that the monthly society meeting is set for December 17th, NOT December 10th, as was stated at our AGM and most recently in Hail Pelicus.  There was a conflict for December 10th. For our meeting we will be discussing:
tackle scenarios
incident reporting
Pre-match responsibilities
Referee Coaching/feedback
All referees interested in receiving additional training are encouraged to attend as well as anyone interested in what the referees are thinking when we make that critical call against your side.
2014 registration
Referees need to be CIPP'd too! Don't forget to get registered with USA rugby.  Once you've registered send your society dues, $10.00, to Jim Crenshaw.
Assignr – making match reporting and assigning easier since 2014
The NCRFU will continue to use the assignr system for assignments and match reports.   Please make sure that your availability is correctly listed on the site – if you aren't listed as available you probably won't get assigned.   Under "My Availability" you can make yourself available for a block of dates and then recuse yourself for specific dates if needed.   Please remember when filling out your match reports on assignr, ASSIGNR IS NOT WHERE YOU REPORT MISCONDUCT. The report section of assignr is for the match summaries that are below.   If there are red cards or reportable yellow cards in your match then report them via the channels described on pelicanrefs.com.
Upcoming Courses
Coaching Certificate
A Level 300 Coaching certification will be offered Dec 20,21 hosted by SFGG on Treasure Island. Link for registration:  http://irbcoaching.com/downloads/L2_session_examples_v2_EN.pdf
See course listing for prerequisites.
Exchange Notes
This report comes from Stephen Valerio in Switzerland
People who aren't enlightened about rugby often ask, "What is so great about the sport?' I recently had an opportunity that perfectly answers this question. I had an extended business trip in Europe that left me with a free Saturday in Basel, Switzerland. Basel sits in the northwest corner of the country right where the borders of Switzerland, France and Germany meet.
Preston Gordon was able to put me in contact with the Swiss Rugby Referee Society and I was given the opportunity to officiate a match between Basel Future vs Zug in a Swiss National League C match. Paul de Wouters, a fellow colleague in our large, multinational company, met me at the tram. That's when I discovered a jacket and tie would have been a better choice than my warm-up suit. I enjoyed the changing room and clubhouse where I was told the club was lucky, as they generally only had to share their pitch with an American football team, since they both required the same posts. After dressing for the match, I stood in the middle of the pitch wondering why the two clubs weren't joining me on the pitch. Paul came on the pitch and explained that I needed to go on the sideline and lead the squads on. Note, when traveling outside the US, spending some extra time on cultural elements would be a good call.
Mercifully we got onto to rugby, which was refreshingly familiar (thankfully both clubs were English-speaking). Zug had been late to the match due to traffic, but once we got underway they got right to work. Basel Future struggled with the mauls coming off of the lineouts and Zug was generally quicker to the ruck, putting Basel on pressure throughout. Zug put 5 tries over in the first half and took a 31-0 lead into the half.
The second half got choppier as Basel ran out of front rows and Zug's substitutions weren't as skillful. Zug still got 3 more tries across, but Basel Future put Zug under some extreme pressure and after several penalties, I had to award a penalty try. This led to another unique experience as I spoke to the Zug captain after I awarded the try, one of the other Zug players called the squad around to listen. He then started yelling at them to stop committing penalties. I have never seen that in the US. Matters then did settle for the rest of the match and it closed with Zug 52-7 winners.
I then got to run as an Assistant Referee for a National League A match between Basel and Hermance. Hugues Steyner was much better suited to handle the French-speaking Hermance side, which came out 37-17 winners.
After the match we enjoyed a few beers and compared our experiences in Switzerland and the US. If anyone ever has the opportunity to referee a match in Switzerland, I highly recommend it. It was a great time. Many thanks to Paul for shepherding me around, and to Preston for putting me into contact with the Swiss referee society.
This Week's Photo Dr Bruce Carter after refereeing in one of the most beautiful settings in the world at the University of California at Santa Cruz with the Pacific Ocean in the background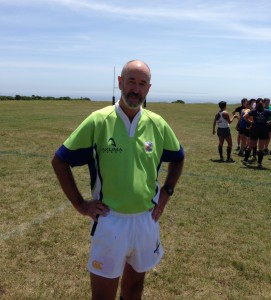 Hail, Pelicus!
For the Senate
Pelicus Pedem Referre