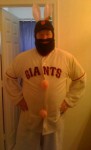 HAIL PELICUS!
The Taxman Cometh
The seasons roll on from winter to spring; from league to playoffs; from the Barren American Sports Landscape to baseball. All of this, of course, means that it is time to pay the piper and let the federal and state governments take their pound of flesh. (That's the last Shakespeare reference until at least next year – I promise.) For those in the accountancy and personal taxation trade April 16 comes as a holiday, marking the end of another grueling year and at least a month of 60 hour work weeks. This year this Post Tax Day holiday dovetailed nicely with the NCRRS April meeting and as a reward for everyone's timely and rigorous tax filing the Elected Committee of Elders had a couple of major announcements:
U-S-A! U-S-A! U-S-A!
Praeconium Primus: On June 21 The United States Eagles will take on the Canadian Moose Excrements at the Cal Expo Multi-Use Sports Field in Sacramento, CA. The NCRRS has purchased a block of 100 tickets at midfield so that the Pelican Army (apparently everyone has to have a sports army these days) can cheer for the home side with a perfect view of the proceedings. Jim Crenshaw has volunteered to relay any missed law infringements or mistakes that the Pelican Block sees directly to the grateful referee via a special radio hookup we have arranged. Please be sure to pass on to Jim anything you see during the match and remember, nothing is too technical, insignificant or pedantic to be passed on. The accepted method of getting Jim's attention is to throw a gently chewed hot dog piece at him. Look in your email inbox for details on reserving tickets in our block.
U-S-A! U-S-A! U-S-A! *BURP!* 'scuse me…
Praeconium Secundus: As the flock will all be in Sacramento already to cheer on the inevitable Eagle victory the Annual Banquet will be held nearby that evening following the match. Location details will be forthcoming as soon as we can convince a worthy establishment to host us. This is a formal event so #1 will be expected and mascot checks will be mandatory. Admission is free to qualified members of the flock but if any of you can manage to scrounge up a date then a terrible price will need to be paid. This year we are confident to once more secure the services of "Smiling" Pete Smith to emcee the event and hand out the awards and accolades from the previous year. Mark your calendars!
The Good Doctor Speaks
As reported by Dr Bruce Carter:
A question came up tonight at the meeting about when to call a player in touch when he/she has been tackled or otherwise brought to ground and is in the process of putting the ball back but still has one or two hands on it. I had always thought that so long as the player has his/her hands on the ball to control it, if his leg (or body) goes into touch, the ball is in touch. Others seemed to be saying that once the player begins to put the ball back, the ball is in play and therefore not in touch. My question was if the ball is in play, why does he have his hands on it?"
Minor premise:
A player who has been tackled and laid the ball back is not considered to be holding it, even though he keeps his hand on it.
Major premise is under Definitions in Law 19:
"A player in touch may kick or knock the ball, but not hold it, provided it has not crossed the plane of the touchline."
Conclusion:
The ball is not in touch even though a player in touch who has been tackled and laid it back still has a hand on it.
Arguments for the minor premise:
Some of you will remember the game before tackled players were allowed to keep a stabilizing hand on the ball after is was laid back: arriving teammates would often inadvertently kick it, leading to a shambles. The first time I saw this practice allowed was at a Test match at Pebble Beach in the late eighties. There was not a Law change that led to it, but an evolution of the game that was recognized as positive by all involved – players, coaches, referees, spectators – and has been allowed ever since.
If the tackled player with a hand on the ball does not allow an opponent who is otherwise entitled to pick it up, then we penalize for holding on. Which suggests that keeping the hand on the ball but allowing it to be picked up is not holding it.
'Not holding it' means the definition in the major premise above applies.
In my experience, this happens at least two or three times in the average game. The vast majority of TJs raise their flags, as do the majority of ARs.
Two other general referee aims are that we try to minimize the number of times we blow our whistles, and that we try to maxmize the amount of time that the ball is in play.
Here is an excellent opportunity to conform to the Law, allow a ball that is not in touch to be played, and keep the game moving.
And Now, On To The Games…
Date: 04/12/2014
Berkeley 24 – Vacaville 27
Referee: Ricard, Bruce
Very good game between two close teams. Vacaville had slow support at the tackle, which created many turnovers. Both teams had good attacks and good defenses.
Date: 04/12/2014
Berkeley B – Vacaville B
Referee: Hendrickson, Robert
Disciplinary report submitted. Game terminated in second half due to fighting.
Date: 04/12/2014
Chico State – UN Reno
Referee: Asonye, Elvy
No report received
Date: 04/12/2014
Fresno 39 – SFGG 25
Referee: MacDonald, Neil
ARs: Jeff Jury, Zane Jury
320 miles, eight tries, six conversions, four penalties kicked, a yellow card, and an ambulance was the tally on this warm day, at a rock hard and thinly covered field at Holman Park in Fresno.
First half began all SFGG, with two tries and a penalty kicked, before Fresno scored on a breakaway. In the final play of the half, with the score at 13-18, there was bad unintentional clash of heads between two players coming in to form a ruck, leaving an SFGG player out cold. We were fortunate to have several physicians present and out of an abundance of caution an ambulance was summoned to transport the player for assessment and treatment.
After the restart, Fresno scored three times, pulling clear of Golden Gate. Fresno's #7 headed off the to the sin bin on 60 minutes, having repeated his earlier infringements at the breakdown. SFGG was unable to capitalize, but got their first points of the half with less than ten minutes remaining, and with a quickly taken drop kick conversion, headed off to chase the additional scores they needed for the win. Fresno scored again in the final moments to stay clear 39-25, and secure a semi-final match against Sacramento Lions on the 26th.
Thanks to Jeff and Zane Jury for their assistance.
Date: 04/12/2014
Humboldt 35 – SF Fog 14
Referee: Rauscher, Eric
This is I think the first rhyming game I have done. It was the HOG / FOG game. Ok, it's a lame line. It was however definitely a game that had the most flowers I have ever seen on a pitch. After a lovely drive up from Berkeley, the morning was dreary and overcast, but by game time the sun had come out and it was nice and warm. Fog showed up with only 15 players and no jerseys. No matter, game on. The first half was pretty close with three converted tries from Hog to Fog's two converted. The second half was when the 15 men vs a whole team came into play. Humboldt scored twice more with Fog getting very tired legs. All in all another fun trip to the northern boundaries.
Date: 04/12/2014
Mendocino 90 – State of Jefferson 5
Referee: Bertolone, Cary
Another beautiful spring day, we kicked off at 1:30 in front of a large crowd, a man on a microphone keeping the crowd laughing. Mendo scored a try about every 5 minutes and lead 58-0 at the half. The second half was closer, with no one scoring for 15 minutes and State of Jefferson finally scoring a well earned try. It felt pretty hot by the end, probably close to 80 degrees which made the cold beer taste exceptional at the Mendocino Brewing Company. Mendo was extra generous in giving me a custom, giant beer "to go" for my services. A great day of rugby and everyone had a good time!!!
Date: 04/12/2014
Reno Zephyrs 73 – Modesto 10
Referee: Crenshaw, Jim
Very nice day in Reno for rugby.
After leading 30 to 10 at halftime, Reno scored 43 unanswered points for the win.
Date: 04/12/2014
Sacramento Blackhawks 40 – Sacramento Capitals 30
Referee: Bretz, Paul
Sac Blackhawks took care of business as they defeated crosstown rivals Sac Capitals 40-30.
Date: 04/12/2014
Santa Clara 5 – St. Mary's College 70
Referee: O'Neil, George
No report received
Date: 04/12/2014
Santa Rosa 71 – San Jose Seahawks 5
Referee: Lew, Tim
Sunny Saturday in Santa Rosa saw Santa Rosa take on San Jose in the first playoff round of NCRFU D1 playoffs. The game started off strong for both sides but SR quickly piled on the points with 5 tries in the first half. They continued the dominant play scoring another 6 in 2nd half and allowing SJ one try at the start of the 2nd half. Thanks to Stephen & Ren for the touch line coverage!
Date: 04/12/2014
Santa Rosa B 48 – San Jose Seahawks B 0
Referee: Valerio, Stephen
The Seahawks B-side was a composite of Santa Rosa JC players and Seahawks players. When you have one side that is a tight knit group like Santa Rosa's B's playing a side where they don't know each others names, you get 4 tries scored in each 20 minute half.
Date: 04/12/2014
SFGG 52 – OMBAC 15
Referee: Akroyd, Phil
A/Rs: Rob Hammack, Ron DeCausemaker
Coach: Dave Williamson
Generally a bit of a disappointment. It was supposed to be a close game to help influence PRP play-off positioning, but OMBAC lost their top point scoring fly-half to Tiger Rugby at the Melrose 7 and that seemed to take the wind out of their balloon.
OMBAC, while having many other top quality players, did not really compete in any facet of the game until the last five or ten minutes when their subs injected a little life. SFGG used their strength and technical ability to great use in the scrums and mauls, then released their athletic running forwards to set up tries for their clinical backs.
SFGG look like a very handy team and they seem to be getting better as the season progresses. Their true test will be if they can perform on the road as well as they perform at home.
Many thanks to RDC and also to Rob Hammack for sticking around to A/R after reffing the U19 curtain raiser.
Date: 04/12/2014
South Valley 10 – Life West 41
Referee: Pohlman, John
TJ/AR's Bart Nelson and a Life associate-both TJ's have been through the refereeing class
South Valley hosted Life at their San Juan Batista field this past Saturday.
Although a challenging game to referee due to the high psychical nature of play. Still a really fun game to participate in.
Some great rugby at times. Followed by very physical, well tackled play with lots of macho stuff happening off the ball as the game proceeded.
A competitive contest which South Valley never had a chance of winning due to Life's dominating front row.
Life's front row won almost very scrum. And as our readers know the game starts in the front row. This type of domination
leads to your team always going forward, which Life did.
Life's first year scrum and captain Travis took advantage of this dominating possession. Life's #4 Anthony had a work rate off the charts.
South Valley made tackle after tackle but could not make enough tackles to make up for the loss of scrums.
Thanks to both my AR's who helped keep the game clean.
Good luck to both teams in the playoffs.
Date: 04/12/2014
Stanford – San Jose State
Referee: Asonye, Elvy
No report received
Date: 04/12/2014
UOP – TBD
Referee: Hettermann, Matt
NSCRO 7's Qualifier Tourney @ UOP
From Matt Hettermann:
Came out for a few hours to lend a hand – got a few matches in – good to see Scott and Bryant. Scott was the RIC – I'm sure he will have a full report.
From Scott Wood:
A brilliant Spring day in Stockton. Eight teams, two pools: University of the Pacific, Occidental College, Sierra College, University of San Francisco, Sonoma State, Sonoma State B, Humboldt State, CSU Monterey Bay. Sonoma State defeated Occidental College in a fantastic final.
Four referees:
Scott "The Gimp" Wood — 6 games
JC "The Bookender" van Staden — first 2 games, 1 semi, 1 final
Bryant "Penalty Try" Byrnes — 5 games
Matt "Saving Grace" Hettermann — 2 games
Thanks to the aforementioned referees for making this a successful tournament.
Date: 04/13/2014
San Jose St 46 – UN Reno 41
Referee: Hettermann, Matt
Warm day down on The Farm for an excellent rugby match – San Jose St playing UN-Reno for the consolation match of the playoffs.
Both clubs were probably a bit banged up from their Saturday matches – took a little time to get started. Halftime score had Reno up 17-15. The try scoring increased in the second half, starting with Reno pouring a bunch on before the 60 minute mark, and then San Jose St fighting back over the last 15 minutes or so, culminating in a breakaway try at the death to win the match.
Stuck around to AR for Paul Bretz for the final.
Date: 04/13/2014
Stanford 24 – Chico St 18
Referee: Bretz, Paul
Stanford defeated Chico 24-18 to advance to the national playoffs. Thanks to John and Matt for ably assisting. At half time the score was 5-3 with the only try coming off of a 5 meter scrum in which Stanford drive the oaks back into their own goal and then grounded the ball after it leaked out.
In the second half Chico took the lead with 15 minutes remaining. Stanford was able to settle down and score two trys to move ahead.
This Week's Photo
Is actually a video clip.
http://www.youtube.com/watch?v=ZqK97av7I3s
Hail, Pelicus!
For the Senate
Pelicus Pedem Referre