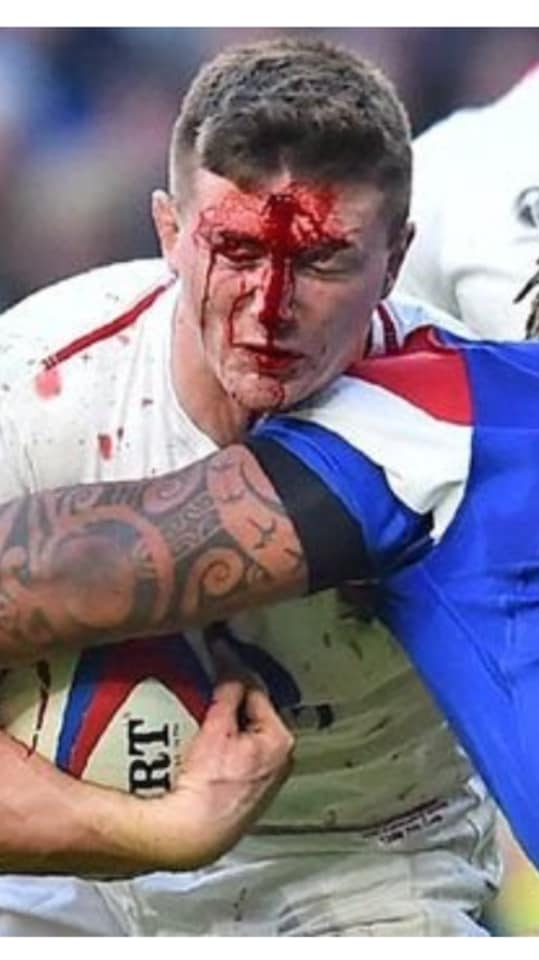 Weathering The Storms Of Love
HAIL PELICUS!
Weathering The Storms Of Love
If you ask the better poets about love they will say you should compare your lover to a summer's day. Unfortunately, while that may work in rather drab places like England, out here in California we have so many perfect summer days that they can't all be contained in the summer and spill out into spring and fall, with the occasional outlier in winter. So, in essence, in Pelicanland you would be comparing your lover to an average day and that doesn't get you all that far:
Shall I compare thee to a summer's day?
Thou art also as those in autumn until late,
Spring too as April is often much like May,
But the weather is nice so shall we go on a date?
It is the price we pay for having more than 5 perfect days a year. Not at the moment, however, as rain lashes the coast and snow dusts the foothills and buries the mountains of that we call home. Weather cancellations are starting to become common as fields get waterlogged and rumors of the famed Atmospheric River ascending up from the Pacific via our friends in Southern California promise even more rain and nastiness.
The Weather Priestess is in a mood, apparently. More sacrifices are in order – I suggest a nice roasted chicken breast on a bed of rice and vegetables with a pesto cream sauce and a glass bottle of chardonnay. This is one of her favorites. Remember that she does these things out of love and we need to respond with love in order to weather such storms of love.
Until then we will have to deal with the rain as best we can and think back fondly to the recent days of drought where the existential dread of dying of thirst was tempered by the excellent tanning weather.
Of course, you could always have a peaceful moment by celebrating the longstanding tradition that I made up a few weeks ago, because it still holds true and will hold true when we gather in Vegas, and revel in the fact that the USA is ranked #1 in the world in 7s.
Annual Vegas Begging Notice
The Las Vegas Invitational is coming up in early March and they are desperate, again, to have substantial representation from The Greatest Referee Society On The Planet. Here is their official pitch:
Referees One and All !
The biggest rugby tournament in North America is looking for YOU! The Las Vegas Invitational needs you on February 28th, March 1st, and March 2nd to help volunteer and officiate 7's (and a select few 15's) matches across youth, collegiate, and adult divisions in Sin City. The most all-inclusive tournament in Rugby has filled out their divisions again this year, and it can't be done without you! Come ref by day with old friends, and enjoy the most exciting city on earth by night! California brought a great number of refs last year, and the LVI would love to have you back!
All Referees receive:
– Rhino LVI Referee jersey (both Male and Female specific models)
– Tickets to all 3 days of the USA Sevens International event
– Access to the Westgate Resort LVI room block – massive benefits available on room rates (only $70 weekdays, $95 Fri/Sat for a 2 bed room), $12 breakfast buffet deal, WAIVING ALL RESORT FEES THROUGH FEBRUARY 10TH!!, $40 shuttle passes from the hotel to the stadium and the fields, and FREE PARKING!
– A Thursday night "REFS ONLY STRATEGY MEETING (wink wink)" with complimentary carbonated adult beverage provided (while supplies last) at the Westgate.
– A Lunch Voucher for Sam Boyd Stadium for all participating referees!
– the chance to referee teams from the USA, Canada, New Zealand, Japan, Nigeria, Mexico, the UK, France, Australia, and more!
Westgate Hotel link: https://book.passkey.com/event/49745916/owner/3453/home – again, with waiving resort fees, you get the cheapest rates and get to stay at an incredible resort and the hub of the LVI.
To register to ref at the LVI 2018, contact Head Referee Autumn Arvidson at : mnrugbyref@gmail.com
Any questions about the event?: https://www.usasevens.com/las-vegas/las-vegas-invitational/
2019 USA Rugby Game Management Guidelines
Looking for guidance on how to manage a game? Well, USA Rugby has your back. You can find the 2019 USA Rugby GMGs here: https://drive.google.com/open?id=1XXcRfsVtLLqUawEHUI47ei0dt_65fDM.
If you do not have access to the google drive linked above you can also view them as well as other pertinent documents here: http://www.usarugby.org/referee-resources/
Disciplinary Action Reporting – Process For Reporting Incidents
The various competitions all have their own disciplinary chairs and this will make it difficult to centralize the communication and data. To help we have developed a form that will centralize the process, regardless of the competition. The link to the discipline form is https://docs.google.com/forms/d/e/1FAIpQLSc42vbdqnFVH0u1BGTLhjOivDO2hNsmV4NXvvnC4FyAka7sKQ/viewform?vc=0&c=0&w=1
Copy the link and have it available on your smartphone. If you have an iPhone add the link to your home screen.
When needed fill it out and click submit. The discipline chair of the competition you refereed will receive a notification about the incident.
He/she may contact you latter for more details.
If you have any questions as to how to use the app please refer to the following video: https://www.youtube.com/watch?v=_Uz0_gTaOnY
On To The Game Reports!
Date: 02/09/2019
Santa Clara 29 – Cal Poly Men 27
Referee: Phil Akroyd
A close game throughout by two well-matched teams. SCU had a slow start but really started to power up in the second half when they finally directed all of their energy on trying to beat the opposition. The Mustangs took advantage of some ill-discipline but were overpowered toward the end and were out scored by 21-5 in the second half.
Date: 02/09/2019
BA Baracus 26 – SFGG D2 59
Referee: Steven Fenaroli
A late weather switch moved this game from Boxer Field to a community center. D3 played before and the weather held out for that game. We were not so lucky for the D2 match. Just as the second half started, the rain came down in sheets. It was a cold wet game that despite best intentions had a lot of scrums.
SFGG controlled the game the entire time and led 52-5 at halftime. The second half was all Baracus as they scored 21 points and SFGG only notched one try.
Date: 02/09/2019
San Jose Seahawks 25 – Sacramento Capitals 5
Referee: Andrew Houghton
In a closely fought match between San Jose and Sacramento, it was the tighter-knit Seahawks that came away with the victory. But the reforming Capitols squad had a lot of positives to take out of this tight mid-table clash.
Kick-off was later than scheduled on a changeable day in San Jose due to the previous matches on the pitch, and the ball-handling skills of both sides was going to be tested as the rain came and went in waves. The Seahawks were the first on the scorecard, capitalizing on a penalty for a high tackle to take a 3-0 lead. San Jose kept up the pressure, and it wasn't long before a second score was added to the tally, and the conversion was good into the wind. 10-0 to the Seahawks.
In this early stage, there were several tackles coming in too high from both sides, and after a warning to both teams, it was San Jose that was the next to infringe and received a yellow card. Shortly after, during a passage of strong attack from Sacramento, the San Jose center was cited by the referee for deliberately knocking on the ball and stopping a potential scoring play. Another yellow card was shown.
Amazingly, in this period of being 2 men down, San Jose really turned up the pressure and managed to come away with a second try, but the conversion was wide of the mark. 15-0 to San Jose.
Sacramento struck back, scoring a great supporting try from a series of pick-and-go runs from the pack. Unfortunately, the kick was unsuccessful, and both sides went into the second half with their eyes on winning. 15-5 to San Jose.
The second half saw more rain pressing in, and play became slower and messier. San Jose were able to capitalize on a penalty for Sacramento being offside, taking them up to 18-5. As time ran on and neither side was capitalizing on their opportunities, tensions rode high. They came to a head as 2 players stood out of the ruck and attempted to swing a punch at one another. Neither connected, and the play was brought to a brief stop to calm the teams down. Both players were given 10 minutes in the sin bin, and in the intervening time, San Jose ran another try in through the midfield of Sacramento. The score now stood at 25-5.
In the last few minutes, San Jose were pushing hard for the 4th try, but after a turn-over play on the far side of the field, the referee deemed that the San Jose winger had dangerously tackled the attacking Sacramento player, leaving them 1 man down to finish the match. San Jose managed to recover possession and pushed hard for the line, but the clock and the touchline were against them, leaving the final score at 25-5.
A very close and well-contested game!
Date: 02/09/2019
Olde Gaels 22 – Life West D2 39
Referee: John Lane
On a day and field that matched my Ireland and Munster rugby heritage rather than Northern California I arrived to the front field at St Mary's to two teams already enjoying their warmup routines in very heavy rain (or a soft day in my language).
The humor was good throughout the boot inspections, front rows chats and coin toss with two teams looking forward to a game in the rain and mud.
As there was some areas of standing water I met with the coaches and captains to confirm we were all happy that the areas were still solid underfoot to play and that any necessary repositioning of scrums etc would be dealt with under my direction for safety. This was confirmed by all and despite the rain continuing through most of the game the field stood up to a very positive game throughout.
Life looked to be the stronger team and had the upper hand in the scrum from early on. Despite this the opening 10 minutes was very even with play moving back and forth with good ball retention in difficult conditions. Life got the score board moving with unconverted tries on 11 and 16 minutes but Gaels replied with 5 points of their own from multiphased play from the restart. 5-10 on 18 mins. In the second 20 mins Life continued to have the upper hand with their strong scrum winning a few against the head. They turned this into a half time lead of 5-22 with a five pointer on 22 mins and a 29 minute converted try. In the final few minutes Gaels built some pressure but got nothing on the score board.
The second half produced another 34 points evenly split. Life scored a converted try on 45 mins for 5-29 with 5 more points on 51 mins for 5-34 and the game seemed won. Gaels to their credit never let up and kept playing positive rugby. Players were tiring and subs were now entering the game frequently. Gaels closed to 10-34 on 56 mins only to concede again on 61 for 10-39.
A converted try on 74 mins brought the score to 17-39 and while Life dominated the next few minutes deep in the Gaels half, a knock-on gave Gaels a scrum just outside their 22. A quick recycle in midfield and fast hands followed by a burst through an attempted tackle and 50 yards through the muddy field gave the closing score of the game, unconverted and the final whistle left the score at 22-39 and a deserved losing bonus point for Gaels.
Date: 02/09/2019
BA Baracus B 29 – SFGG D3B 38
Referee: Nome Tiatia
No Report Received.
Date: 02/09/2019
San Jose Seahawks B 36 – Marin 29
Referee: James Hinkin
A series of storms had left Pelicanland rather soggy but the fields at Independence High School were in surprisingly good shape for a clash of the San Jose Seahawks D3 and the Marin Reds. There was a full day of rugby planned with the Seahawk women playing SFGG in the previous match and the Seahawk D2 side playing Sacramento following. With everyone ready to go I took charge of the meat of the rugby sandwich, as it were. And a meaty sandwich it was.
Both teams were eager and ready to play. San Jose started with most of the possession that resulted in a penalty kick and then a try. This cushion was short lived as Marin fired back with a try of their own and after 20 minutes I am thinking "game on". My anticipation of the tenor of the match was accurate as each side exchanged tries with each other in a thrilling 10 minute patch of rugby that would rival anything in Nor Cal this year. The scored being at 13-12 to the home side was an accurate reflection of the match as each side had periods of dominance only to have the other side respond. The last laugh went to the Seahawks, however as they scored another converted try and a penalty kick before the halftime whistle to go into the figurative dressing rooms leading 23-12.
The second half started out similar to the first half with San Jose getting on board with a penalty. Marin hit right back with a try to bring the score to 26-17. The home team responded with two tries of their own to put the game (seemingly out of reach) but then the game started to get a little sloppy. Substitutions were made and legs started to tire and the game devolved into a series of penalties. A quick word with the captains sorted that out and the discipline returned. With just over 5 minutes left the home side were cruising with a 36-17 lead. "Cruising" is the operative word here because all of the sudden their tackling and organization disappeared and Marin roared back with a try, then retook possession off the kickoff and pressured the Seahawk line again. The defense tightened up a little at this point but the Reds were able to get across the line again and made a difficult conversion to bring the score to 36-29. Unfortunately for them, time had run out so that was the final score of a thrilling match.
Date: 02/09/2019
UC Santa Cruz 57 – San Jose State 3
Referee: Neil MacDonald
UCSC dominated SJSU, who appear to be really struggling for numbers this season, throughout the match, and retained the McBeath-Porter Cup. Kudos to the Spartans for hanging in there, and getting on the scoreboard with a late penalty.
Date: 02/09/2019
SFGG HS Varsity 41 – C K McClatchy High School 12
Referee: Peter Sandhill
The Treasure Island grass field is SFGG home base. This day it was super cold, windy with sheets of rain on a sloshy, muddy field. It reminded me of winters playing in Australia as a kid. There were around thirty scrums and the forwards worked hard all day, on both sides. SFGG had dominance in the forwards, especially in the set pieces. In the second half they also changed tactics and kicked a lot more, to their advantage. McClatchy, had a positive attitude and kept at it. Good team spirit on both sides. Seven tries to two.
Date: 02/09/2019
San Jose State Women 62 – CSU Monterey Bay Women 21
Referee: Bruce Bernstein
Got to ref a relatively evenly played highly skilled match for 3/4's followed by 2 backs from
State annihilating their opposition backs leading to their 15 scoring 7 tries while their 13 rumpled for 3. Both scrums were pretty evenly matched keeping MB in the match for most of it. Match played under sunny skies by halftime in Spartan Stadium with nice fake turf & a smattering of fans in the stands. Thanks for giving me a great match Pete! Dude
Date: 02/09/2019
Santa Clara Women 24 – Cal Poly Women 29
Referee: Larry Freitas
Saturday started for me with a drive over Highway 17 from the Santa Cruz side to that of Santa Clara Valley, and the campus of Santa Clara University. It had rained, again, overnight, and the day promised to be chilly. Indeed, a 44F temperature at the Summit registered on my auto's dash. When arriving at the school via The Alameda, it was 51F, and I saw that the women's team was on Bellomy Field's artificial turf, setting things up. This match, and the men's following, were originally scheduled to be played on the grass of the former Buck Shaw Stadium, now Steven's Stadium. Men's team Coach Paul Keeler was later in the day to tell me why the change of venue, and it had something to do with their game not being televised for some cable TV network. At least the rugby teams weren't kicked off because of the weather! The weather also cooperated, as any rain, though the clouds were aplenty in the sky, held off until the men's match started, and at that time it was just a shower or two that passed by.
Cal Poly made the drive up from San Luis Obispo with sixteen players. Santa Clara had fourteen available for this match, as injuries continue to plague their team, and at least eight were in street clothes, or sweats, behind the touchline. I would have to say that being one player down had a lot to do with Bronco women not winning, for that overlap was found on occasion, as well as some other breakdowns in Santa Clara's defense.
Cal Poly won the toss and elected to defend the west end, which meant they would have the wind, which was blowing somewhat strongly, at their backs. The scoring started at the 11th minute, after a period of time in which Cal Poly had most of the possession, as they launched an attack that took up a number of phases as they penetrated deep into Santa Clara's half. Then number 8 Sidney Swney (not a typo!) scored from a penalty that was run from the 5 meter line. Swney missed her own conversion. At 18 minutes, hooker Angelle Marshall took off for a long run and scored for the Mustangs. Santa Clara would answer, producing one by flyhalf Margaret Avery, from an offside penalty that was given when the backline defense for Cal Poly was up beyond the rearmost player on their side of a ruck. Avery, who is very good at goal kicking, converted her own try. The flyhalf for Cal Poly got a warning, after a second high tackle, neither blatant nor dangerously causing injury, but warranting that another would mean ten minutes off the pitch. At 32 minutes second row Kendall Eastland scored another try for the visiting side. The half ended with Cal Poly's Mustangs leading the Broncos of Santa Clara with 19 points to the home side's 7.
Cal Poly put the first points on the board in the second half when prop Angel De Los Santos dotted down after a five meter scrum was awarded to the attacking side, as a Santa Clara defender had gotten her hands under the ball when a Cal Poly player had gotten over the goal line. Swney had picked up the ball at the base of the scrum and darted forward, only to be stopped, but De Los Santos was there to carry on and dive over for the score. Swney missed the conversion that had to be kicked into the wind from halfway to touch and to the right of the posts. At 58 minutes of play Santa Clara would score again, as fullback Sydney Lenoch filled into the backline as the ball was spun left deep in Cal Poly's half. Again Avery converted. Santa Clara seemed to be building some momentum, with the intent of making a comeback after being down by a considerable margin of points. Cal Poly would then score the last and 29th of its points, when Swney once again scored from a scrum well inside Santa Clara's 22. As the game approached its last quarter, Cal Poly had no subs left, having used one already in the first half. Santa Clara hung tough with its fourteen players. Center Carly Fowler scored a try near the corner as Santa Clara once again launched an attack at Cal Poly's goal line, breaking tackles and swerving past defenders along the way. She's the best threat to score that Santa Clara has when they have the ball. The second best threat would score the next try for Santa Clara with only just six minutes left in the game. By this time another Cal Poly player had left the field injured, Swney, so both teams were even with fourteen on the pitch. Santa Clara once again got close to the opposition goal. Jessica Lew-Munoz, Santa Clara's number 8, had the ball as a maul formed as Santa Clara was just meters away from the left goal post of Cal Poly, with her teammates pushing her forward nearly into the post. The maul stopped, and I was about to blow the whistle to award a scrum to Cal Poly when Munoz-Lew went to ground, with a maul now a ruck just inches from the goal line. Unfortunately, I blew the whistle and didn't allow that ruck to develop, which was my mistake, as Santa Clara should have been able to recycle the ball, barring a counter ruck. I awarded a five meter scrum to the home team. Santa Clara won the hook and the ball was niftily heeled to its base, with Lew-Munoz picking up, running to her left and scoring, but Avery's conversion attempt failed. It was now 29-25 in favor of Cal Poly, with just minutes left in the match. There had been two stoppages of play in the half that required several minutes to attend to injured players, and in the first the score board keeper did not stop the clock as I had asked for time off. The clock was stopped the second time. I told each team at a stoppage of play that I was going to add two minutes to the game after the eighty minutes were up on the scoreboard. Santa Clara was desperate to score again, to at least come away with a tie. A Cal Poly player was tackled into touch into the second injury time minute, and I told each team that the next time the ball went dead, except for a penalty, the game would end. Santa Clara had the throw in at the lineout and won possession, and an attack ensued. The ball was spun to the left and eventually a ruck formed near Cal Poly's 22 when a tackle was made. Carly Fowler was passed the ball, but it wasn't the best of passes, and the ball went off her hands as she attempted to catch it low, the ball then bouncing off one of her feet ahead. I blew the whistle for full time, and Cal Poly came out winners, 29-25.
This game had a lot of entertainment value for those on the touchlines watching, as it was exciting and had much drama. I can't say enough about the endeavor of each team in their hard tackling on defense. Santa Clara made a game of it when it seemed in the first quarter of play that Cal Poly could run away with a win. The penalty count was even, more of less, and the infringement that got most of my attention was tackled players not releasing when a defender on her feet was attempting to steal the ball away. Both teams were guilty of having players lining up offside in defensive line arrangements, so as the game wore on I made sure to take those glances on either side of a breakdown. One suggestion that Bruce Carter made to me was that the offside line could be set by the referee in placing oneself at that offside point. I did on a number of occasions early on, but then attempted to judge matters from the offensive side of the ball, only switching back to the defensive side when I thought necessary, to avoid having to blow the whistle, to manage as opposed to punish. I have to thank years in the classroom as a teacher for that sort of awareness. I also want to thank Santa Clara's trainer for working on a sore left calf I have had since the Fresno State game the previous Saturday. I got through the match with no problem from that calf muscle, which over the years has been a bother at times.
I was scheduled to AR the men's match, and had about fifteen minutes to sign paper work regarding the women's match and catch my breath. I got to know some of the Santa Clara men's players from touring with them last year at the end of March in France, and was talking to a few of the second team before the men's game. Several commented that they liked my old-style rugby shirt I wore, a "real rugby shirt" as was said by one of them. Another commented that he doesn't like the polyester shirts now worn, and wished the old-style shirts were still worn. I would agree, but I think that ship already sailed, but there's no reason these polyester shirts can't be made to look like the old-style ones. Cambridge V Oxford: both teams wearing old-style looking shirts! It was too bad that half way through the first half of the men's match, I was bowled over touch judging when a Cal Poly player was tackled into touch and his body when flying right into my left leg. I felt that calf muscle get stretched, but things could have been worse, as my knee might have been hyper-extended instead. I had to go off then, and have a second team player of Santa Clara take my place, as I went back to the training table to get some ice put on that calf.
I drove back over Highway 17, with rain past Los Gatos, and what looked like sleet falling at the Summit, as it was in the low 40's up there. At least people drove sanely over the mountain, and getting back to my home in Aptos, I got my ice bag out of the freezer, arranged myself on the couch after popping open an amber ale, and chilled out for a while. It had been a long day of of rugby, only to end with more on the TV as I watched San Diego host Houston in Major League Rugby!
Date: 02/09/2019
East London II 14-17 Eton Manor II
Location: East London RFC, West Ham, London (https://goo.gl/maps/qZfq8k6RN7L2)
Competition: Essex Merit League 1, maybe
Referee: Preston Gordon
This match raised a few questions to ponder on the drive home. Why is West Ham in eastern London? Which sides were playing for each club, exactly? How could we have gotten so lucky with the English weather?
When will rugby stop surprising me?
This was supposed to be an Essex Merit Lague fixture for East London's seconds against Thurrock's seconds. For whatever reason, Thurrock didn't show up, and the home team had arranged a game against an Eton Manor side. I discovered this about 45 minutes before kickoff while I was looking for the Thurrock captain. Obviously, my prematch research went out the window and we all got on with the game, but I didn't get the 100-0 track meet I was expecting. Instead, I got a great local derby, with two mixed teams of players from their respective clubs'
first through third sides running all over the pitch and keeping things interesting right until the last whistle. Technically I think this was a friendly, though I'm calling it the seconds and I'd put this at level 9. Weather-wise, the polar vortex that hit England while I was in San Francisco had departed, so it was only slightly cold with a ~20mph wind blowing down the club's main pitch.
Eton Manor, containing a few familiar faces from their match I reffed on January 12th, was playing into the wind in the first half. They scored the only try of the half in the 21st minute, converting it to take a 7-point lead. The East London defense was strong, and they came close to scoring a couple of times themselves. Both sides were keen to smash each other and were doing so frequently, in a fair and safe manner. Aside from one late tackle, they didn't require much management in that regard other than sending one player to the sideline for some medical attention to his split eyebrow (he returned shortly after, and ended up with a black eye to go with his stitches – good man).
In the second half, East London capitalized on the stiff breeze and got an unconverted try in the 44th minute to come within two points.
They took a 12-7 lead at 58′ with a converted try, adding one more unconverted try just three minutes later to sit ten points clear at 17-7. The last 20 minutes of the match were ferociously competitive, keeping me on my horse (frequently) or on my toes when not. Eton Manor scored in the 79th minute and made the tricky conversion (into the
wind) to pull within one score at 17-14. The game certainly wasn't over at that point, and when Eton Manor took the resulting restart kick, they worked their way from their own 22 into the home team's half over the course of a few minutes. They made a really nice break at roughly 83′ and came within half a meter of scoring the winning try. Unfortunately for their hooker, who was trying to finish off the game, he was tackled short of the line and made two extra movements while on the ground – and I was standing three feet away. Ultimately my verbal encouragement to release the ball didn't work, and I had to penalize him. From the East London reaction, one would have guessed this was a cup final.
The Eton Manor hooker felt a bit hard done by, but for me the double movement was clear and obvious, and I was clearly and obviously in the right place at the right time despite being well tested over the preceding twenty minutes. Ultimately, good spirits prevailed, we all shook hands, and I enjoyed the hot shower, one pint, and fifteen minutes of the Six Nations match before I had to depart due to another engagement. What a game!
Date: 02/10/2019
Royal Veterinary College 0-73 Royal Holloway (Ladies)
Location: Royal Veterinary College, Brookmans Park, Hatfield (https://goo.gl/maps/iq3i9cgGf4w)
Competition: London North Friendly
Referee: Preston Gordon
In this women's university match, played on a boggy and muddy pitch, Royal Holloway took two minutes to score their first try. They added more tries at 7′, 11′, 15′, 17′, 20′, 26′, 30′, 33′, and 35′ to lead
56-0 at halftime (including the three conversions). Due to a number of new players, more so for the home than the visiting team, the game began with uncontested scrums. There weren't too many of those, but the forwards appreciated having an occasional cuddle to keep them a little warm. The 40-degree temperature, wind, and constant slanting rain had a surprisingly limited impact on proceedings.
The London Universities Sport Leagues (LUSL) to which these teams belong apparently has a rule about blowouts, so to keep things within reason, the second half was limited to 20 minutes. The captains told me about this just before we kicked off the half, right as the rain stopped and the clouds parted (although the wind didn't let up). My reply, in jest: "What, you want to stop now?"
Royal Holloway scored three more tries at 50′, 55′, and 60′
(converted) to finish with 73 points. One of their players came over after the handshakes to tell me she loved hearing a California accent
– she was from the San Diego area. Given the distances involved, I think that counts as another "small world" moment.
The other memorable thing was the men's soccer teams that monopolized the changing rooms and refused to let me or any of the ladies into the building before the match. That, and the referee abuse I could hear from 100 yards away, was really classy. The majority of their players chain-smoking after their match was just lame. To finish on a high note, the early end to my match allowed me to get back home in time to watch the England-France game.
This Week's Photo
How could you not love a face like this? Happy Valentine's Day.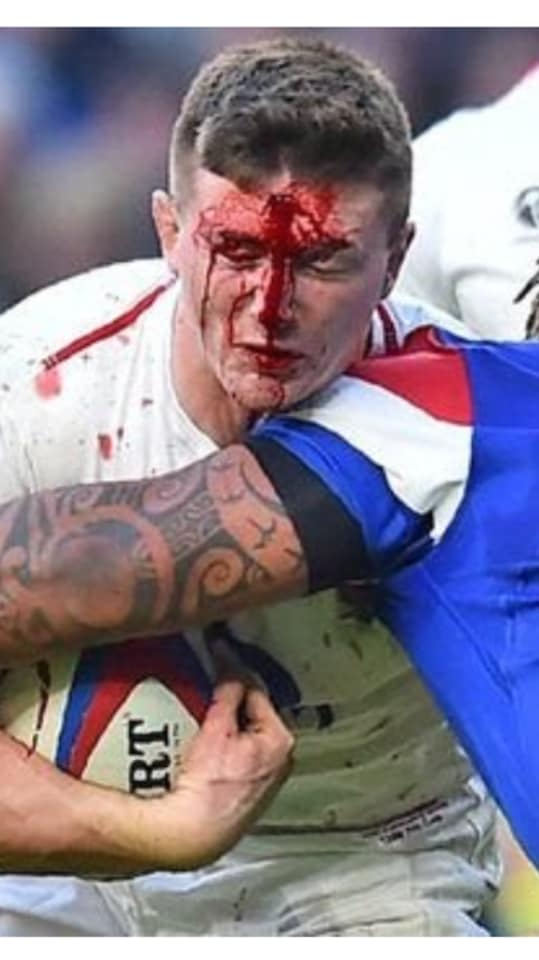 Hail, Pelicus!
For the Senate
Pelicus Pedem Referre