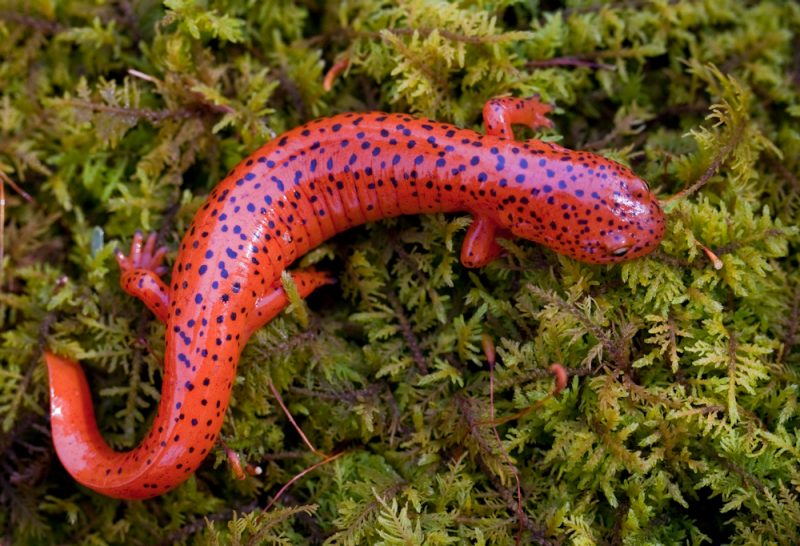 Year of the Sanguine Newt
HAIL PELICUS!
Year of the Sanguine Newt
It is the break between the Winter Solstice (a favorite of the Weather Priestess) and the Gregorian New Year (a favorite of everyone else). The staff at Hail Pelicus (which got no time off for the holidays, I might add) are busy preparing to say goodbye to the Year of the Constipated Sloth and hello to the Year of the Sanguine Newt. The Sanguine Newt is generally an optimistic, happy-go-lucky amphibian but is a keen exponent of etymology and thus has a nasty streak as well, so I would expect 2020 to be generally superb, but with some unpleasantness thrown in. So, in essence, we may all be turned into a newt at some time this year, but we will all get better.
The local seasons are ready to start and clubs are all filled with high expectations. Nationally, both the Men's and Women's 7s teams are preparing for the Tokyo Olympics where each has a realistic expectation at a gold medal. Our beloved Referee Society looks to the future as we prepare to suffer rejoice under the first full year of NCRFURS President VI Neil MacDonald's stewardship. (Don't forget his official VI greeting!)
So with all this going on the Official Hail Pelicus Prognosticator looks to 2020 with perfect vision and has graciously decided to tell us what will be happening next year.
(EDITOR'S NOTE: The Official Hail Pelicus Prognosticator was offered the job on the spot when he showed up for his interview a day early and gave us the answers to the questions we were going to ask.)
2020 Predictions
Hear me as I distill Ancient Wisdom for the masses of the Northern California Rugby Community. Yes, the spirits have spoken to me and have revealed what will come to be in the next solar circumnavigation! The Oracle of Delphi has weighed in, Nostradamus has put in his 2 cents and yes, even the gods themselves have proclaimed thusly that the following is what is to be and no mistake. Listen and learn!
Life West will continue their meteoric rise and as the sole remaining Men's D1 team will expand to 6 sides.  
Life West's women will win the WPL in a tight match over the All Blues but the rest of the WPL refuse to give them the trophy until every other team in the WPL has won it first.
Life West's men will lose the PRP final causing Head Coach and Director of Rugby Adrian Ferris to call on the Mana from his Aotearoan heritage to swell hugely and go on a Godzillaesque rampage through downtown San Diego.   He is only stopped when Dan Carter shows up to talk him down from the top of the Symphony Towers.   Fortunately, Mr Carter is a member of the University Club (conveniently located at the top of the Symphony Towers) so he was able to get up there for a little face to face chat. No charges were pressed after the New Zealand ambassador explained "Age was just spitting the dummy.  He was gutted after all that hard yakka got buggered.  Matey was packing a sad but we handled the jandal.  No worries, she'll be right.  Chur, eh!" thus getting in his monthly quota of nonsensical Kiwi expressions in one go.  Sweet as, bro!!
San Francisco Golden Gate's first XV will play their first season in D2 and will immediately be rocked by a scandal to be known as Gategate.    The rest of the D2 league filed an official complaint when they saw SFGG, in violation of NCRFU rules, openly and brazenly filming their games.  Coach Jone Naqica seemed confused at all the fuss stating "What's the problem?  We always film our games and have done so for years."   This prompted a call to have all of SFGG's wins in the last decade voided.    The "coincidence" of former player and club president Paul Santinelli's rather obvious and slavish admiration of Bill Belichick was also noted.
Coming off their D2 National Championship the Olympic Club surprisingly goes winless – all due to forfeit.   When asked for comment Andrew King responded "Everyone kept telling us this is an Olympic year so we didn't think we needed to show up to win the title again."
Todd Clever, in a surprise move, comes out of retirement to play for his hometown San Jose Seahawks.   He gets injured in the USA Rugby D2 semifinals and the Hawks never recover, thus cementing their reputation as The Best Team Never To Win It All.  Not being one to wear his hair shirt on the inside, assistant coach Tory Golino vows never to wear a shirt again until the Seahawks win it all.
In more San Jose Seahawks news, Todd Clever brings with him the Noodle Bagz sponsorship.   The new Seahawk Noodle Bagz kit debuts during the Nor Cal 7s Series to mixed reviews.   
Cal and St Mary's will dominate D1A rugby again and meet in the national championship, to be held at Santa Clara University.   The stadium will be packed with over 6000 supporters and the match will be nationally televised but USA Rugby will not notice and award the title to Life University.   When asked about this, USA Rugby CEO Ross Young seemed confused that there was any rugby on the west coast, in spite of the fact that the state of California produced 40% of the current Eagle squads and has won over 50% of the national titles awarded by USA Rugby.
During the national championship, Cal Head Coach Jack Clark's back seizes up during a Full Jesus – the sixth of the match – and his arms get stuck in that position.   Assistant Coach Tom Billups has to step in and throw Clark's clipboard to the ground for him to express proper outrage at the refereeing.
USA Rugby, on the verge of declaring bankruptcy, will accept yet another loan from World Rugby who insist that as a condition Martin Johnson is appointed to the USA Rugby Board of Directors, thus continuing of their slow takeover of the largest untapped market in the world.   The USA Rugby national office immediately votes to give itself a pay raise.
Shortly after this the UK completes a disastrous BREXIT and the whole country is thrown into disarray with inflation out of control, shortages of goods and medicine and a restarting of the Troubles in Northern Ireland.   Looking to protect the Prime Minister, World Rugby ships us Boris Johnson instead of Martin Johnson to be on the BoD.   Nobody at USA Rugby notices.
Northern California Referee Society President Neil MacDonald dissolves the Board of Directors and declares himself President For Life and demands loyalty oaths from all society members.   Nobody at USA Rugby notices.
Mad with power, President Neil MacDonald changes the official motto of the society from "Semper Bonis Avis" (Always with good birds) to "Si Non Scoti, Excrementa Est!" (If It's Not Scottish, It's Crap!).   Nobody at USA Rugby notices.
A member of the Greatest Referee Society In The World, the Northern California Referee Society, is actually assigned a match east of the Rocky Mountains.   Someone at USA Rugby finally notices and demands answers.    Richard Every and Riaan Van Greuning immediately apologize and change the appointment to a 16 year old from Alabama that is thinking about refereeing rugby at some point later in life.   "This was a typo  – just a slip up that fortunately was caught in time before it became a major issue.  Rest assured the No Ref Shall Travel East Policy is still in effect," explains Van Greuning.
To make sure this never happens again, USA Rugby pre-emptively assigns through 2030 all D1A games, including Cal, St Mary's, UC Davis, Santa Clara, Stanford, etc  to members of the Texas, Mid Atlantic, Eastern Rockies and Virginia societies.  This includes friendlies and intra-squad scrimmages, even ones not scheduled yet.    They also declare the PRP,  Northern California D2 Men and D1 Women to be "High Performance Leagues" and assign to those matches referees from the Iowa and Eastern Penn societies.   When asked why, Riaan Van Greuning replied "these referees are in an off season and haven't done a match in months so they need to get a run in before the spring season".   When asked why California referees don't travel east in the fall the reply is "they are in their off season and aren't prepared for high level matches.  Plus we have lots of referees here on the east coast who can do these matches."
The Sacramento Amazons will win another National Championship in bulldozing fashion.   The D2 Women's commissioner calls for them to be broken up.
The USA Men's 7s team will win their 3rd consecutive home tournament in front of dozens of spectators, defeating Fiji 28-22 in a thriller.   Badly disappointed with the turnout, World Rugby demands the USA 7s move back to Las Vegas and be held in the new Raider stadium downtown.  
With the return of the Las Vegas 7s and the Las Vegas Invitational tournament, Jon Hinkin, mad with power, declares himself Generalissimo Tournament Director For Life and refuses to take off his American flag sport coat, saying that it is now his official uniform.
By now everyone would have completely forgotten that the USA Women won their own 7s tournament in Glendale a couple of months back.  They end the season ranked #1 in the world.   Nobody at USA Rugby notices.
Stanford Women have a resurgence as they recreate their glory days with another trip to the national finals where they meet local rival UC Davis.  The teams, however, refuse to play the match because USA Rugby scheduled it to be held in an abandoned parking lot covered with broken glass and used needles.   Male critics from around the country loudly state that the teams are soft, whiney complainers and are not being ladylike before they head out to play their matches on finely kept grass pitches.
The University of Nevada, Reno and the Reno Zephyrs, realizing the difficulty that the society sometimes has to get referees to brave the snow for the drive up to Reno, offer a free Northstar lift ticket on the Friday before for any ref that shows.  Every side has a team of three for all matches. 
Seeing the success of the UNR/Zephyrs effort to get referees, Humboldt State and the Humboldt Old Growth hatch a similar plan where they offer a bag of marijuana to the referee on the Friday when they arrive.   This generates a lot of volunteers but backfires when the referees all forget to go to the matches on Saturday.
and finally…
Harsh criticism and cries of "Fake News!" are hurled at the staff of Hail Pelicus, accusing them of "just making things up". When asked about these baseless accusations the Weather Priestess said, "as I am a fictional entity I can't possibly comment". After days of hiding from the press the Editor of Hail Pelicus, mad with power, declared "since Beauty is Truth, Truth Beauty, and I am godsdamn gorgeous, that is all ye know on earth, and all ye need to know!".
Happy New Year and here's to a great 2020!
2019 USA Rugby Game Management Guidelines (for the last time)
Looking for guidance on how to manage a game? Well, USA Rugby has your back. You can find the 2019 USA Rugby GMGs here: https://drive.google.com/open?id=1XXcRfsVtLL-qUawEHUI47ei0dt_65fDM.
If you do not have access to the google drive linked above you can also view them as well as other pertinent documents here: http://www.usarugby.org/referee-resources/
Disciplinary Action Reporting – Process For Reporting Incidents
The various competitions all have their own disciplinary chairs and this will make it difficult to centralize the communication and data. To help we have developed a form that will centralize the process, regardless of the competition. The link to the discipline form is https://docs.google.com/forms/d/1mmUNg11uVOSkIsUtHifSqQzalhWbwohk_J6AmPyrucQ/viewform
Copy the link and have it available on your smartphone. If you have an iPhone add the link to your home screen.
When needed fill it out and click submit. The discipline chair of the competition you refereed will receive a notification about the incident.
He/she may contact you latter for more details.
If you have any questions as to how to use the app please refer to the following video: https://www.youtube.com/watch?v=_Uz0_gTaOnY
This Week's Photo
The Sanguine Newt of 2020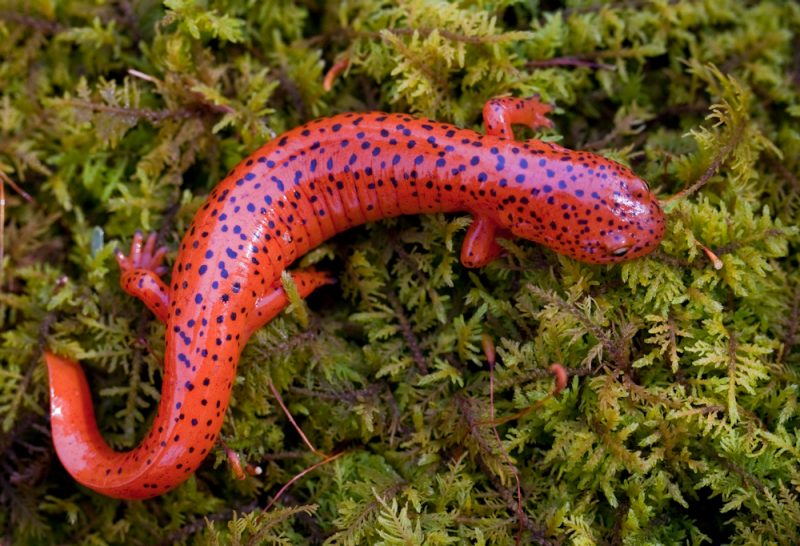 Hail, Pelicus!
For the Senate
Pelicus Pedem Referre